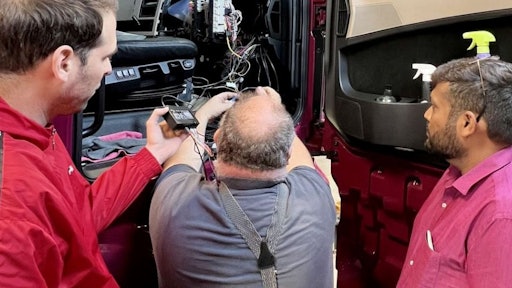 Eaton Corporation
New partnerships, grand openings and one acquisition make up this industry news update. Several news features include relationships that improve each participant's ability to meet their goals.
All States, DC and Puerto Rico Have Alternative Fuel Corridor Designations to Help Build the National EV Charging Network
To support President Biden's commitment to building out a national electric vehicle charging network and making electric vehicles accessible and affordable to more Americans, the U.S. Department of Transportation's (DOT) Federal Highway Administration (FHWA) today announced the latest round of Alternative Fuel Corridor designations. Under the new National Electric Vehicle Infrastructure (NEVI) Formula Program established by President Biden's Bipartisan Infrastructure Law, funding is directed to designated EV Alternative Fuel Corridors to serve as the backbone for the national electric vehicle charging network.
With today's announcement, Alternative Fuel Corridor designations are now found in all 50 states, as well as Washington D.C. and Puerto Rico. The designations now cover 190,000 of the 222,000 miles of the National Highway System, a network of roadways important to the Nation's economy, defense and mobility, which carries 55% of vehicle miles travelled nationally. Learn more from the DOT.
Tuff Torq Celebrates Grand Opening of Test Engineering Center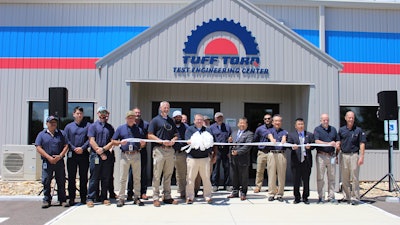 Tuff Torq Corporation has celebrated a major milestone in its history with the grand opening of the Tuff Torq Test Engineering Center (T-TEC). The 17,000-square-foot facility allows for significant expansion of Tuff Torq's testing capabilities and supports continued growth of the company. A ceremony was held to commemorate the opening of the facility and was attended by Tuff Torq management and employees and representatives of the local community. Learn more from Tuff Torq.
ASV Introduces New Yanmar-Powered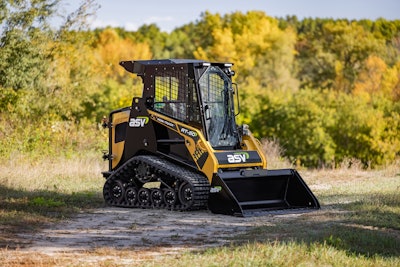 ASV Holdings Inc., a manufacturer of all-purpose and all-season compact track loaders and skid steers, introduced a new generation of the company's RT-50 Posi-Track loader, now powered by a Yanmar engine. The new machine boasts 53.8 horsepower, up a full 8% from the previous model. The repowered RT-50 also offers improved serviceability, allowing owners to have the Yanmar engine serviced at ASV dealers.
Eaton and HAGERO Logistics Partner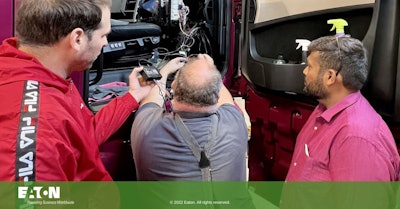 Power management company Eaton and transport specialist HAGERO Logistics announced a pilot program with the fleet-tech solution fleetenergies. Along with its supply chain partner HAGERO Logistics, Eaton is committed to reducing carbon dioxide (CO2) emissions to meet its 2030 sustainability targets. To reduce fuel consumption and CO2 emissions by 12% to 15%, Eaton has initiated a pilot program to equip the HAGERO Logistics fleet with fleetenergies measurement systems that provide and manage accurate reports related to carbon emissions. Learn more from fleetenergies.
QMC Cranes Use Wireless Mobile Control System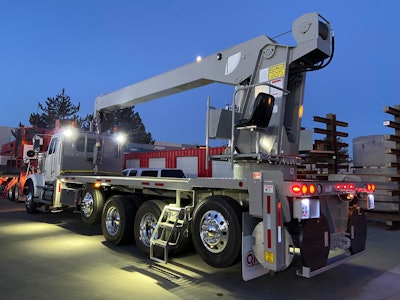 QMC Cranes (QMC) is including WIKA Mobile Control's PRS90 wireless multi-sensor indicator as an option on its 40-series and 50-series boom trucks. The system is used as an choice for production units and is frequently installed on older cranes requiring a wireless system upgrade. All the 4033R and 5034R boom trucks equipped with the PRS90 are currently being used in the precast concrete industry.
The PRS90 system features a 4.3-inch color graphic display and various wireless sensor options including angle, load, and anti-two block. This system allows the operator to pre-set limits with audible and visual warning and modify sensor configurations with ease. Learn more from Wika.
Westport Fuel Systems Awarded €38 Million Program to Supply LPG Fuel Systems to a Global OEM
Westport Fuel Systems Inc., a manufacturer of low-emissions alternative fuel transportation technologies, announced that it has been awarded a program to develop and supply liquefied petroleum gas (LPG) systems for vehicle applications for a global original equipment manufacturer (OEM). The deal is forecasted to provide €38 million in revenue through the end of 2025 with production expected to begin in Q4 2023.
Westport will provide fuel systems solutions for the Euro 6 applications to this OEM, supplying the entire LPG system from the fuel tank to the fuel injectors. In parallel, Westport is also developing fuel systems to respond to future regulations including the proposed Euro 7 standards. Learn more from Westport Fuel Systems.
Eaton

Acquires 50% Stake in Jiangsu Huineng Electric Co., Ltd.'s Circuit Breaker Business

Power management company Eaton announced it has completed the acquisition of a 50% stake in the circuit breaker business of Jiangsu Huineng Electric Co., Ltd. The company manufactures and markets low-voltage circuit breakers in China. Eaton is guided by its commitment to do business right, to operate sustainably and to help its customers manage power ─ today and well into the future. By capitalizing on the global growth trends of electrification and digitalization, the company is accelerating the planet's transition to renewable energy, helping to solve the world's most urgent power management challenges, and doing what's best for its stakeholders and all of society. Learn more from Eaton.
Yanmar Opens Regional Distribution Center in Texas
Yanmar America Corporation has announced the opening of a new regional distribution center in Gainesville, Texas. The 54,000-square-foot facility will distribute tractors, utility terrain vehicles and related products to dealers and customers in the Texas market. Learn more from Yanmar.
Eastern Metal Supply Acquires G&L Materials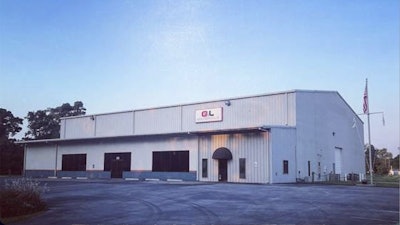 Eastern Metal Supply (EMS) announced the acquisition of G&L Materials (G&L). Headquartered in Morehead City, North Carolina, G&L is a distributor of marine extrusions and parts essential to boat manufacturers, fabricators and DIY builders. Founded in 2017, G&L Materials quickly developed a strong reputation in the marine industry by delivering great service, extensive product expertise, and reliable product availability. This acquisition will increase G&L's product offerings while further strengthening EMS's presence in the marine market. Learn more from Eastern Metal Supply.