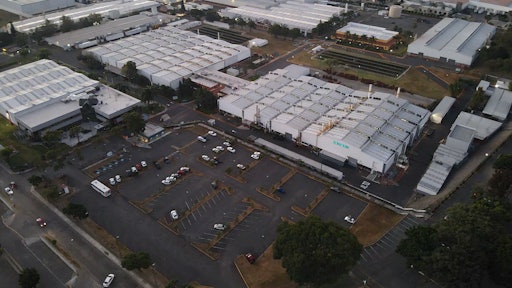 ABB
This report features OEMs that made acquisitions and engaged in partnerships. It also includes moves to use alternative fuels and a visit from a U.S. senator at a facility in Pennsylvania.
ABB to Acquire Siemens' Low-Voltage NEMA Moto Business
ABB announced that it has signed an agreement to purchase Siemens' low voltage National Electrical Manufacturers Association (NEMA) motor business. With manufacturing operations in Guadalajara, Mexico, this acquisition provides a well-regarded product portfolio; a longstanding North American customer base; and an experienced operations, sales and management team. The business employs around 600 people and generated revenues of approximately $63 million in 2021. Financial terms of the transaction were not disclosed.
The transaction is expected to close in the second quarter of 2023. It is part of the motion business area's profitable growth strategy, and it will allow the NEMA motors division to enhance its product offering, expand its supply chain relationships and improve support to its North American customer base. It also offers the opportunity to better support the customers in Mexico with local manufacturing and sales.
Learn more from ABB.
Kohler Approves HVO Use in the US
All Kohler diesel-fueled engines are approved to use HVO in the U.S., in line with ASTM D975 standard. This confirmation comes just a few months after European compliance was announced. In February, in fact, Kohler had announced approval to use HVO for all its diesel engines in Europe, in line with the EN15940 standard.
The use of HVO, hydrotreated vegetable oil, whether pure or blended with conventional diesel, does not require any specific engine modifications or upgrades. However, exhaust gas aftertreatment system remains necessary where already provided.
Unlike conventional biofuels that take resources away from agriculture and contribute in part to deforestation, HVO is a renewable fuel that can be produced from various vegetable oils and fats: it is derived from biological waste and, free of fossil-derived oils, is a 100% recycled product. In addition, depending on the raw material used in its production, it leads to a reduction in overall carbon dioxide emissions of up to 90%. Engine exhaust emissions also benefit directly, given the very low sulfur content.
Learn more from Kohler.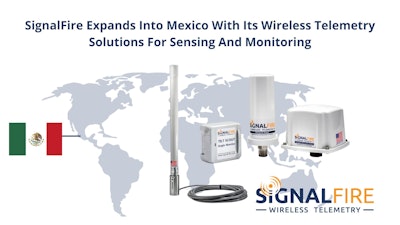 SignalFire Wireless Telemetry received approval from Mexico's Federal Telecommunication Institute (Instituto Federal De Telecomunicaciones) for the use in the country of its 900-MHz wireless products.
SignalFire's radio transmitters adapt to different sensors to make measurement clusters across geographic distances. The platform can be used in challenging outdoor environments such as oil and gas refineries, agricultural farms, water and wastewater systems and public infrastructures.
Learn more from SignalFire.
Terex MP Acquires ZenRobotics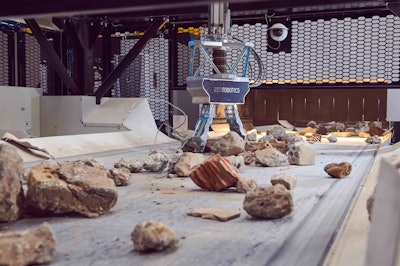 Terex Materials Processing (MP), a manufacturer of aggregate, environmental, concrete, lifting, and handling machinery, acquired the assets of ZenRobotics Ltd., a company that designs and creates robots that pick, sort, and recycle waste material. Its robots, powered by proprietary AI software, make recycling more efficient and accurate. The company's ambition is to make the circular economy a reality by turning global waste into clean raw materials.
NALP and New Holland Team up to Honor the Lincoln Memorial
The 26th Renewal & Remembrance on July 18, 2022, marked another successful and significant day of service put on by the National Association of Landscape Professionals (NALP). Hundreds of volunteers from across the U.S. traveled to Washington, D.C., including those from New Holland Construction, to participate in the annual event.
This year's event was noteworthy because the NALP, New Holland Construction, the Trust for the National Mall and the National Park Service joined forces to celebrate the 100th anniversary of the dedication of the Lincoln Memorial. To commemorate the anniversary, the NALP, New Holland Construction and a team of volunteers created landscape beds around the existing plants that surround the memorial.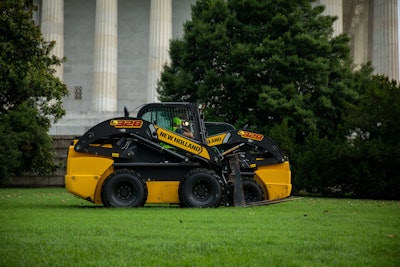 In support of the day of service and project at the Lincoln Memorial, New Holland Construction brought in skid steer loaders and compact track loaders from partner dealer Forrester Farm Equipment to haul and move mulch and materials. During the landscaping process at the memorial, 100 New Holland and other volunteers spread 320 yards of mulch around the full 360 degrees of the Lincoln Memorial. New Holland Construction also provided supplies, including wheelbarrows, rakes, edgers, blowers and safety equipment, for the event. When the event ended, these supplies were donated to the independent landscaping contractors in attendance.
Renewal & Remembrance has been the NALP's signature association event. Each July, lawn care and landscape professionals from across the U.S. donate their time and expertise to enhance the grounds at the Arlington National Ceremony and the Lincoln Memorial.
Learn more from New Holland.
CMA Expands Portfolio with ÖZKA
CMA L.L.C., a tire manufacturer, added ÖZKA brand agricultural and off the road tires to the portfolio of tires it distributes in the U.S. and Canada.
ÖZKA Tire, established in Kocaeli, Turkey, in 1991, has a range of products comprising of radial and bias tractor tires, irrigation tires, radial and bias flotation tires, implement tires, specialty compactor and R3 tires. ÖZKA tires are engineered and built in Europe.
Learn more from CMA.
Monarch Tractor and Hon Hai Partner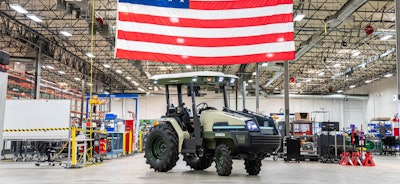 Monarch Tractor is partnering with Hon Hai (Foxconn), the world's largest consumer manufacturer, to bring the next generation of electric agricultural equipment to market. Monarch's award-winning tractors will now be built at the Foxconn Ohio facility, an approximately 6.2 million square foot campus of scalable production space.
Full-rate production of Monarch Tractor's MK-V Series is scheduled to begin Q1 2023 at the Foxconn Ohio facility. This will follow production of Monarch's Founder Series in Q4 of 2022 at Monarch Tractor's Livermore, California, manufacturing facility.
Learn more from Monarch Tractor.
CAR Announced New CEO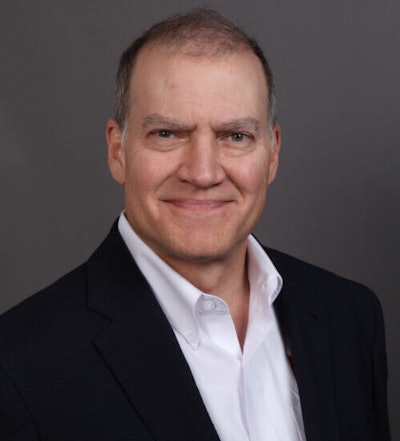 The Center for Automotive Research (CAR) announced a new President and CEO, Alan Amici, following the announcement of the retirement of current CEO Carla Bailo after nearly five years of leading the Ann Arbor-based non-profit. Amici will assume his new role starting Sept. 1, 2022. Amici is joining CAR after a 30-plus year career with Fiat Chrysler Automobiles and TE Connectivity, holding positions in engineering, manufacturing and service.
Learn more from CAR.
EquipmentShare Celebrates New Branch
EquipmentShare, a nationwide construction equipment and technology solutions company, joined local officials from the City of Grand Junction to announce a new location and cut the ribbon on Tuesday, August 9. The branch will serve local contractors and provide dozens of job opportunities for the area.
Around 50 people attended the event, including EquipmentShare employees, local county and city officials, members of Mesa Community College and the Grand Junction Chamber of Commerce to cut the ribbon at the new facility.
EquipmentShare also presented checks of $1,250 each to two community organizations it chose to support: the Grand Junction Firefighters Foundation and the Two Rivers Wildfire Coalition. These donations align with the company's commitment to become part of the communities it inhabits and to continually give back to its neighbors.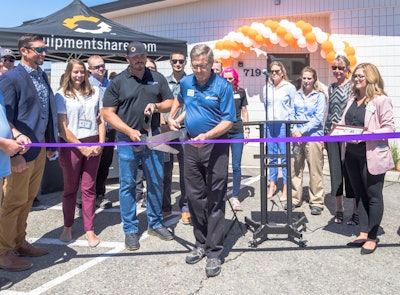 Benevelli and Paul Forrer Announce Distribution Agreement
Benevelli has joined forces with Paul Forrer to bring custom-made electrical solutions to the markets of Switzerland and Liechtenstein. The co-operation agreement between Paul Forrer and Benevelli will leverage the levels of excellence achieved by the two companies and will be geared toward technological innovation. markets of Switzerland and Liechtenstein.
The depth of experience and technological know-how will be put to use to create turnkey electrification packages, electrification processes will be integrated and made available rapidly and efficiently: consulting, design, prototyping and high performance delivered in an all-in-one package.
Learn more from Benevelli.
US Senator Visits Mack's Lehigh Valley Operations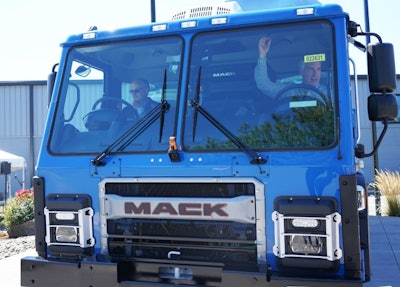 U.S. Senator Bob Casey visited Mack Trucks' Lehigh Valley Operations (LVO) facility in Macungie, Pennsylvania, where he drove the Mack LR Electric, Mack's first fully electric, Class 8 refuse vehicle. Assembled at LVO, the Mack LR Electric offers zero tailpipe emissions, improved sustainability and a quieter vehicle for refuse collection. Senator Casey also toured the facility and discussed the recently passed CHIPS and Science Act, which was supported by Senator Casey and signed into law by President Joe Biden on Tuesday, August 9, 2022. Learn more from Mack Trucks.