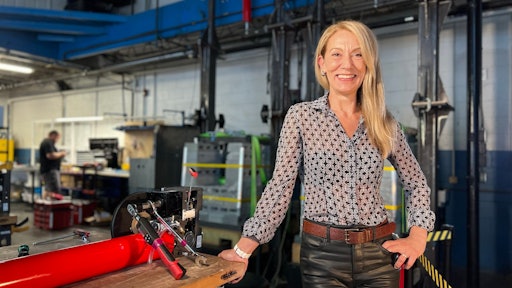 Rise Robotics has announced Selma Svendsen as the company's new vice president (VP) of engineering. Svendsen's experience in the tech industry spans more than two decades in areas such as engineering, global strategic sourcing and new product introductions.
In her new role as VP of engineering, Svendsen will spearhead all product development initiatives in alignment with the Rise product roadmap. Her primary focus will be on optimizing product performance and reliability while minimizing costs. This appointment comes at an opportune moment for Rise, as the company continues to foster collaborative partnerships with industry giants such as Anthony Liftgates, Danfoss Power Solutions, and the United States Air Force (USAF). Together, they aim to develop cutting-edge motion control solutions that enhance machine performance, promote environmental preservation, and enhance our overall quality of life.
According to Svendsen, she " … firmly believe[s] that sustainable growth necessitates innovation, assembling the right talent, establishing effective governance, fostering healthy workplace environments, and embracing flexibility. At Rise Robotics, I am eager to develop strategic plans that encapsulate these vital elements and yield tangible results."