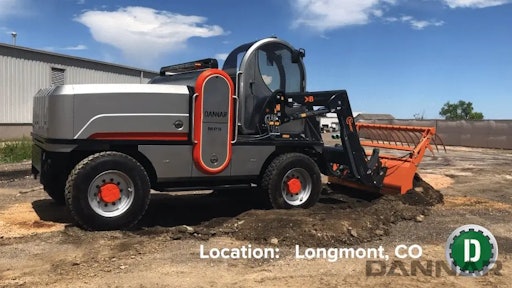 DANNAR
The California Mobility Center (CMC) announced on March 11 it has begun full commercial operations. The CMC aims to support the acceleration of future mobility commercialization in California and the world. It will help start-ups and established companies navigate the process of introducing new mobility innovations into the market by providing access to programming and partnering opportunities, as well as vetted services and funding sources.
"The CMC is now fully positioned to orchestrate commercially meaningful interactions between future mobility early-stage companies and industry-leading members," said CMC board member Henry Bzeih and Chief Strategy and Technology Officer Automotive at Microsoft, in the press release announcing the launch of the CMC. "Our members will consist of tier 1 suppliers, OEMs, utilities, institutions, government agencies, and higher education and workforce training organizations that have a vested interest in future mobility commercialization and a desire to work with entrepreneurs and innovators in the global future mobility landscape."
The CMC will connect innovators with industry leaders who can collaborate and help accelerate technology developments. This will help reduce development time and costs, and get technology into the market faster.
Advanced prototyping, testing and manufacturing capabilities will be available to clients of the CMC. The facility will also help train, educate and develop workforce talent for the mobility sector.
According to Mike Terzo, CEO and CTO of Terzo Power Systems—a founding member of the CMC—the idea for the center came from a similar concept in Germany called PEM Motion. The German facility has successfully spun out several startups and helped create growth and investment in the region, said Terzo, and the founding members of the CMC wanted to do the same in California which has already been a hub for innovation in many areas.
Terzo says in the U.S. there are a lot of technology accelerators focused on software, but not as many on hardware. PEM Motion is a hardware focused accelerator, and the CMC aims to be the same. This is due to the amount of work and investment needed to advance hardware technology. Millions of dollars are needed for lab equipment, prototyping and other resources. "And every iteration can literally blow up and send tens of thousands of dollars up in smoke," he says.
He notes if the CMC or other similar facility had existed when developing Terzo Power Systems' Hydrapulse technology that his company would have benefited from it by saving money and time to market. Because of the potential benefits it could provide, Terzo knew he wanted his company to be involved with the CMC.
The CMC will bring together industry, innovators, educational institutions, and clean tech regulators. This will help ensure technology is being developed which meets industry and regulation needs, and that industry and regulators are also forming policies which align with technology availability.
Several mobility types and technologies will be focused on at the center, including those applicable for off-highway equipment applications. Terzo notes there is often more of an emphasis placed on the on-highway market but there is a lot to be done in the off-highway equipment space as well.
Prior to its official launch, the CMC has signed early agreements with its first commercial clients which include:
Zeus Electric Chassis

- a company which is developing electric work truck chassis
AMPLY Power - a company offering fleet charging technology
DANNAR - a company developing zero-emissions off-road machinery
These and other companies which join the CMC will have direct access to one another as well as funding sources governmental entities, end users and a qualified list of professional service providers.
"At DANNAR our mission is to maximize the innovation and integration of intelligent technology to transform mobile, all-electric work and resilient power systems," said Gary Dannar, Founder and CEO of DANNAR, in a press release from the company announcing its work with the CMC. "The connections the CMC gives DANNAR enables us to accelerate our progress and reach commercial success effectively and quickly."
Watch our interview with Mike Terzo to learn more about the CMC and Terzo Power Systems' electrification work.
Companies in this article