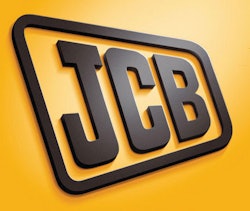 At its annual "Celebrating Success" event, JCB North America recognized the extraordinary contributions of employees who helped make 2018 one of the most successful years in the company's history.  
"JCB had a record year in North America thanks to the collective endeavors of all of our people, including our 600 Pooler-based employees and their teammates throughout the United States and Canada," says Richard Fox-Marrs, President of JCB North America. "At the forefront of that effort were standout individuals and teams who set examples for others to follow and exemplified JCB values."
JCB named nine individual and team winners of 2018 Employee Excellence Awards:
Customer Focus: Pam Veiock – community and events manager
People Champion: Meaghan Perry-Price – marketing manager
Best Sales Professional: John Kyler – general manager, Government & Defense
Safety Award: Marcus Mathis, team lead - Skid Steer Assembly
Best Apprentice: Kyle Koskella - apprentice
Best Apprentice Mentor: Chris Harrison - principal engineer, Design Engineering
Best Team: Direct Sales and Service - Andrea Whelan, Brian Abel, Caitlin Sears, Bronwyn Hollis, Michael Harwood, Jim Hockaday, Mark White, Glenn Patten, Brett Mitea, Russell Durand, Maeve McPhail, Patrick Smith, Amanda Deloach, Debbie Barcelo, Bill Marks, Ian Brown, Russell Largent, Ryan Fowler, Michael Simonelli, Dwayne Hinkle, Timothy Wilson, Nathan Robertson, Steven Chavez, Stephen Elliott, Ben Wheatley, Mark Laskey, Rob Lizotte, Shane Partain, Adam Scribner, Melvin Young
Outstanding Contribution: Christopher Reel – manager, Order Fulfillment and Yard Logistics
Spirit of JCB: Chuck McMillian – senior production planner
In addition, more than 56 employees were recognized for milestone service anniversaries, including a 30-year service award recipient, Leslie Hastie.
"JCB employees are leaders in their field and together they are the foundation for JCB's continued success and growth in North America," says Fox-Marrs.