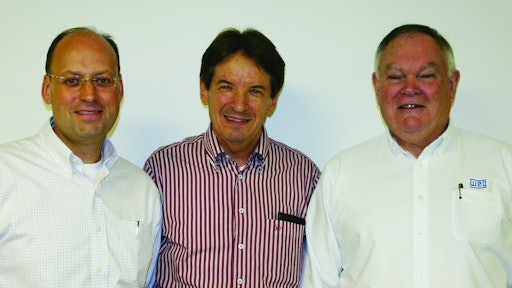 WEG Electric Corp., a global solutions provider of industrial electrical technologies, announces that David A. Pipes, President of WEG Electric Corp., will retire at the end of June of this year. Peter Barry, current VP of Sales, will replace Pipes.
Pipes has been with WEG for more than 10 years, leading the company through a period of explosive growth in the USA market, in spite of the setbacks of September 11, 2001, and the economic downtown of 2009. His retirement brings an end to a career that spans more than 50 years in the electrical machines industry, touching all continents of the world.

"I would like to recognize David for being an instrumental part of WEG's growth and success in the United States over the past 10 years," states Roberto Bauer, International Sales Director, WEG S.A.  "While it is hard to say goodbye to an exceptional leader, we gladly welcome Peter Barry, who will no doubt be able to continue to grow and advance this company. On behalf of everyone at WEG, we wish David the best in his retirement."

This leadership change will be effective on July 1, 2011. Peter Barry, who will succeed Pipes, has been with WEG for more than 18 years, serving in various sales roles and management capacities. Allen Graham, who currently serves as Area Manager for the South Central Region, will fill Barry's position as VP. Graham has almost 40 years of experience in the motor industry and has been with WEG since 1998.

Completing the WEG Electric Corp. Management Team and continuing in their existing positions are Celso Siebert, WEG S.A. Managing Director for the USA; Randy Connolly, Vice President of Sales; and Mauro Mendes, Vice President of Sales.