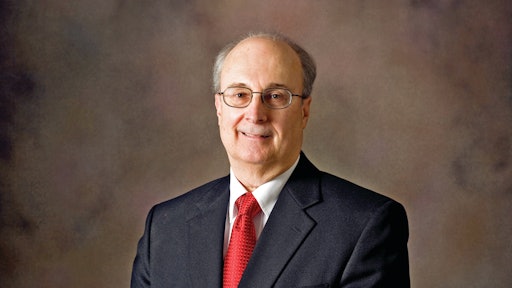 In a major reorganization of the Manitowoc marketing department, John Bittner has been promoted to the newly created position of vice president of global marketing for Manitowoc Cranes. 
Bittner previously held the position of director of global marketing for Manitowoc Crane Care, the company's customer service division. In his new role, he is responsible for the overall strategy and execution of all worldwide marketing activities for both cranes manufactured under Manitowoc Cranes' brand lines and Manitowoc Crane Care. He reports to Ingo Schiller, senior vice president of worldwide marketing.
Bob Hund, executive vice president for Manitowoc Crane Care, says this move is a clear internal commitment to improving the customer experience.
"By combining the marketing functions of both sales and Crane Care, we are creating internal efficiencies and synergies that will translate into better service for our dealers and their customers in both sales and aftermarket support," he says.
Schiller says joining marketing activities for crane sales and support reflects what Manitowoc's dealer network is doing in the field.
"Our dealers don't make the distinction between cranes sales and aftermarket support," he says. "For them, it is all part of making sure they take care of the customer. We recognize this, and by making an internal change, we can take advantage of the changing marketing environment and develop greater synergies and alignment between our sales organization and Crane Care."
In addition to the change in Bittner's role, Chris Bratthauar has also been promoted. Bratthauar is now director of global marketing and reports to John Bittner. He previously held the position of marketing communications manager for the Americas region. In his new position, he has global responsibility for all marketing communications functions, product literature, advertising, promotion and events.
Bittner says that Bratthauar's long history with the company will help him in his expanded responsibilities.
"Chris has gained great experience in his current position in the Americas, and this new role will offer expanded global opportunities and responsibilities."
Amanda Barbarossa, who has played a vital role in the marketing department since 2004, will move into the America's marketing communications manager position previously held by Bratthauar. She will focus on literature development and administration, product-related communications and regional advertising for the Americas.