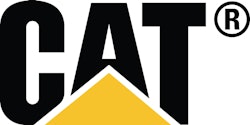 Caterpillar recently executed an alliance agreement with Exodus Machines Incorporated for the design and supply of material handlers to be sold and supported exclusively by Cat dealers. These Exodus machines will be available immediately in North America and will complement Caterpillar's current line of wheel and track material handlers greater than 25 metric tons. These products will initially continue to carry the Exodus brand name but will transition to the Cat brand in 2013.
The alliance agreement follows Caterpillar's recent formation of a new strategic business unit, the Caterpillar Industrial & Waste Group, which has global responsibility for serving customers in these markets. The new group is part of the Diversified Products Division, led by Bill Springer, vice president of Caterpillar.
"We are pleased to be working with Exodus to meet customers' material handler needs," Springer says. "Bringing together Exodus' intense focus on material handlers and their innovative designs with our unmatched distribution and product support capabilities, the alliance creates a force that will serve customers well."
Exodus Machines, based in Superior, WI, was incorporated only three years ago and is now known for its innovative designs. Each of the company's material handlers features an industry exclusive cab that lowers to the ground for easy ingress and egress and maintenance access. The wheel machines also feature an independent planetary wheel drive for true all-wheel-drive.
"It's rewarding for our entire team to have Caterpillar acknowledge the value that the machines we developed bring to customers," says Bruce Bacon, founder of Exodus and now president of the company. "And it's exciting that our company will continue growing to serve an industry that we are passionate about."
In support of the alliance agreement, Caterpillar acquired a minority equity interest in a new entity, Exodus Machines, LLC, formed by Exodus. In addition, Exodus plans to expand manufacturing in the Superior area and is working to secure working capital and capital funding, developing plant layouts, assessing building sites and estimating needs for new employees.