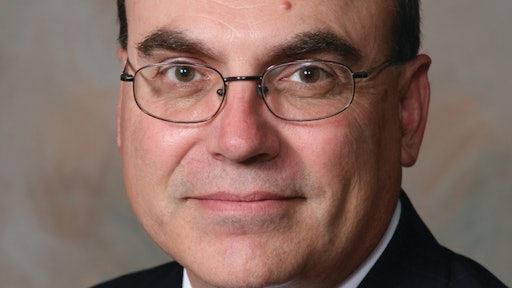 Bendix Commercial Vehicle Systems LLC, the North American leader in the development and manufacture of leading-edge active safety, energy management and braking solutions, has announced that Fred Andersky has been named director of government affairs for the business organization.
Andersky, who had served as the director of marketing for the Controls group at Bendix, will now be responsible for managing the company's government efforts with federal, state and local legislators, as well as industry regulators.
"In his previous role as director of marketing for the Controls group, Fred conducted technology reviews and demonstrations for key legislators and regulators, and he already had well-established relationships with them," says Andreea Raaber, vice president of business development for Bendix. "Fred's appointment to the position of director of government affairs was a logical progression, and we believe that he will play a critical role in furthering our legislative efforts."
Andersky joined Bendix in 2005 as the marketing manager of electronics. In March 2008, he was promoted to director of marketing for the Controls group and was responsible for helping grow the company's safety technologies portfolio.
Andersky earned a bachelor's degree in business administration from Bowling Green State University, Bowling Green, OH, and an MBA from Baldwin-Wallace College, Berea, OH. He also holds an Ohio Class A Commercial Driver's License (CDL) and often demonstrates and discusses Bendix technologies for media, customers, legislators and regulators. Andersky and his family are residents of Avon, OH.