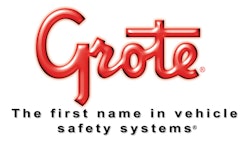 Grote Industries announces the addition of John Adami to the OEM sales team. He is representing Grote to Freightliner (Daimler Trucks North America) and PACCAR, principally in Oregon and Washington state, reporting directly to Eric Thorstensen, Director of OEM Sales.
Adami brings with him almost 30 years of experience in OEM sales and support, working most recently as VP of Sales, North America for GT Development. He is also a licensed Professional Engineer.
In late 2011 Adami founded Northwest Heavy Duty Component Sales, a representation agency centered on OEM business with PACCAR and Daimler Trucks North America (DTNA). Adami brings a wealth of experience to the OEM sales group. Grote is pleased to have him as part of the team.