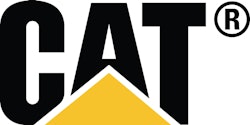 Caterpillar Inc. Chairman and CEO Doug Oberhelman is joining APEC economic leaders, business decision-makers and academics to discuss opportunities to strengthen regional economic integration and the global multilateral trade system during the 2014 APEC CEO Summit in Beijing.
As a U.S. member company of the APEC Business Advisory Council (ABAC), Caterpillar has been working with business leaders from the 21 economies of APEC to provide recommendations to APEC leaders on priorities including infrastructure investment, connectivity, mining, remanufacturing, trade facilitation and sustainable development.
"APEC leaders showed great vision when they committed to achieve free and open trade and investment for APEC member economies referred to as the 'Bogor Goals.' They knew this would help the region grow and prosper," says Oberhelman. "I'm glad to see them continue to build upon this vision."
"Important regional trade initiatives underway, including the Trans Pacific Partnership (TPP) and Regional Comprehensive Economic Partnership (RCEP), are considered pathways toward the APEC vision of a Free Trade Area of the Asia Pacific (FTAAP)," Oberhelman continues. "Caterpillar supports policies that enhance global competition and a free trade and investment environment. Since 2008, we've exported more than $50 billion in products from our U.S. factories to APEC member economies, creating jobs in the United States and around the world."
Since APEC was formed 25 years ago, Asia Pacific has grown to be the most economically dynamic region in the world. The fast pace of development has made China the world's second largest economy and it is one of the largest export markets for Caterpillar products made in the United States.