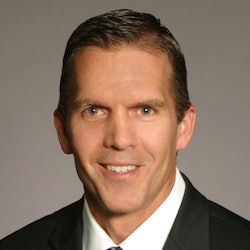 responses submitted by Nick Block, Director, Worldwide Marketing & Sales, John Deere Power Systems
Impacts of COVID-19
What have been some of the biggest challenges your company, and the industry as a whole, has faced due to the COVID-19 pandemic?
John Deere has remained committed to implementing safeguarding measures and keeping our dealers and customers informed about how this evolving situation impacts them. Like many other essential businesses, protecting our employees' health and well-being is a top priority. Those who could work remotely were encouraged to do so, and those who were needed on-site to get necessary parts and equipment into customers' hands worked with safeguards in place.
How has your company worked to overcome these challenges?
To provide the safest working environment possible, we implemented thermometer checks and/or thermo scanning at our factories. Our operations team audited all safety measures and ensured social distancing on a frequent, daily basis. We also altered shift schedules to ensure that employees from one shift exited before the next shift reported to work; restructured assembly processes; implemented the use of face shields; and enhanced cleaning efforts, among numerous other measures.
Our customer assistance during this time can be seen through our engineering and distributor support. For example, one of our distributors provided additional support on a short timeframe for a customer providing diesel fire pump drivers to a temporary hospital site in New York. John Deere Power Systems was able to step in and help reconfigure the engine software needed for the pump units. Fire pump drivers provide pressurized water for fire protection systems, ensuring safety for essential hospital staff and patients. We know our role with a robust distributor network is to help our OEM customers fulfill their jobs in providing the equipment needed to keep our world running.
Diesel, Electric & Other Power Alternatives
What opportunities for technology and efficiency advancements still exist with diesel engines?
There are still many opportunities for continued advancements in diesel engines — and we know diesel power has a long life ahead.
From the technology side, we've leveraged new catalyst technologies and emissions control calibrations to enable the downsizing of aftertreatment. Our newest aftertreatment solutions deliver greater package flexibility and offer easier installation while providing significant reductions in size and weight. We will continue to focus on improving overall package size, reducing overall engine weight and integrating new generations of electronic control systems.
One trend that will continue to evolve in the next few years is less reliance on physical sensors. This is because engine control units continue to become more advanced and enable greater engine control and diagnostics performance. Furthermore, engines will become smarter and more capable — not only in terms of lower emissions or higher power, but by being more reliable to run in the way applications demand.
How does your company see alternative fuels playing a role in the heavy equipment industry in the coming years?
For years, petroleum-based fuels have been the industry standard, primarily due to the lack of acceptable, cost-effective and reliable alternatives. However, with growing interest in sustainable energy, alternative fuels are becoming more widely adopted and readily available.
Within the variety of available alternative fuels, John Deere Power Systems considers the use of biodiesel and renewable diesel fuel to be the way alternative fuels can integrate into the heavy equipment industry. One of the primary advantages of both biodiesel and renewable diesel fuel is to help reduce dependence on petroleum imports. It can also result in improved lubricity—with the correct additives—zero aromatics and minimal sulfur. Biodiesel's favorable energy balance provides users with 3.2 times the energy it takes to produce it, which is a higher ratio than most alternative fuels. Of course, biodiesel and renewable diesel both provide reduced emissions, which is key.
We support the use of biodiesel and renewable diesel because we recognize the importance of biofuels to our customers and to the environment. It's the right thing to do from a long-term economic standpoint, as well as environmental, energy-security and rural-development standpoints.
What role is electrification—or other alternative energy/power systems—playing in your company's design initiatives?
The feasibility of implementing more alternative power systems in off-highway equipment will depend on being able to optimize an overall power solution — balancing mechanical, hydraulic and electric power systems and cost. That is why we've focused on providing scalable, flexible and modular solutions to generate and deliver the variety of power solutions needed in off-highway applications. We are able to offer a broad range of expertise in mechanical and electronic solutions, which directly contributes toward robust, reliable alternative power architectures.
In addition, electrification can offer increased controllability and ease of operation, which is key for our customers that are looking to meet the needs of a changing work site. We're cognizant of this when working closely with OEM customers on meeting their machine design goals. We leverage our expertise to discover innovative ways to develop reliable, efficient and cost-effective alternatives to traditional drivetrain systems.
John Deere offers engine, drivetrain and electronic solutions — with hybrid architectures that have been proven in the field with more than 1.5 million operating hours.
Are there any emissions or other related regulations your company is monitoring, or feel will have an impact on design efforts and the industry?
As is typically the trend, we anticipate that the additional NOx reduction standards that are being considered for on-highway will eventually make their way to off-highway regulations. This will impact the industry as manufacturers continue to keep track of nuanced regulations from country to country while helping their customers manage necessary transitions.
READ MORE: State of the Industry 2020
Data, IoT & Connectivity
How will the role of the Internet of Things (IoT) and data continue to progress in the coming years?
Our business and those of our customers are becoming more competitive and dynamic. We need to move faster and develop tools that deliver greater value for our customers. The John Deere Smart Industrial strategy is designed to unlock new value for customers and help them become more profitable and sustainable, while simultaneously revolutionizing the agriculture and construction industries through the rapid introduction of new technologies. Our track record of technological innovation puts us in a position to anticipate, respond and outpace the industry by offering cutting-edge solutions to enhance customers' productivity, profitability and sustainability.
As a part of this strategy, we utilize the IoT and machine performance data to develop new solutions, particularly for our dealers and customers through John Deere Connected Support. The technology in the Connected Support suite of tools has empowered a shift from reacting to problems after they occur in the field to a proactive approach of anticipating and preventing machine downtime — increasing productivity by increasing uptime.
By studying telematic data generated by the machine, we can gain a better understanding of how current systems and technologies are being utilized by our customers in their various applications. This analysis will help improve the next generation of solutions, further enhancing our customers' experiences.
Regarding how the role of data will grow in the coming years, I believe we're still in the early stages of the power and applications for telematics solutions. We're currently piloting our John Deere Connected Support solutions with end-user customers of our OEMs so they can experience the benefits of additional uptime.
Advancements in machine uptime and streamlined repairs are made possible by the ability to connect more machines. In the coming years, the importance of identifying trends within fleetwide machines (even around the world) will play a major role in how the use of the IoT will progress. More data equates to machines being optimized for their applications and increased productivity and uptime.
How do you see connectivity and machine learning changing the vehicle landscape in the next decade?
We will always remain focused on building the machines our customers rely on. In our Smart Industrial strategy, we also see an even more prominent role for technology as we move forward. Technology will ultimately enable these machines to be more connected and more productive.
The key in driving long-term insight and change is in the data collected — both in breadth and depth. Gathering data from machines around the world for longer periods of time will enable more useful insight into how machines are being used and what technology can be incorporated to optimize the solution. As we gather even more data in the next decade, we will be able to glean continued insight into improvements that can be made and potentially how they may differ by region. A continued increase in connectivity could have a major impact on how machines are developed and designed.
A specific example of how we've implemented performance data to generate results regarding diesel engines is through the use of Expert Alerts, a system that monitors fleetwide machine data to identify emerging trends. We developed an algorithm that can identify low pressure in an engine — even if it's a small deviation from normal levels. Therefore, when a machine drops below normal levels, a dealer is alerted to make the specific repair. This is a step up from addressing a general failure code. The dealer technician knows what repair to make and where, rather than having to diagnose it in the field after a failure.
What challenges remain or lie ahead for the continued adoption of data, IoT and connectivity-related technologies or systems?
Manufacturers and OEMs will need to successfully bridge the gap between collecting large amounts of data and generating actionable opportunities for end users, dealers, engineers and OEM customers. We've achieved this through John Deere Connected Support to deliver real results to John Deere dealers, but the opportunities continue to expand. We are exploring possibilities to increase these insights and provide additional services to our OEM customers.
Automation & Smart Systems
How do you see inclusion and development of telematics systems continuing to progress in the next 5–10 years?
Telematics systems will continue to play a major role in increasing uptime through remote diagnosis. The ability to track overall machine health and performance data in real time — whether from an end-user, fleet manager or potentially an OEM perspective — will become an expectation. This increased expectation will have a major impact on how quickly repairs can be performed and on how to maximize uptime.
Challenges & Opportunities
What are the biggest challenges facing the industry currently, or do you see the industry facing in the coming years?
Engine manufacturers will continue to face the challenge of global, complex emissions regulations. Engine manufacturers must stay on top of these shifting requirements and also help our customers all over the world understand and apply our technology to meet their specific needs. The same goes for various certification processes in individual countries.
What are some of the biggest opportunities you see in the industry?
Customer value is the driving factor in our Smart Industrial strategy. This isn't technology for technology's sake — it's developing smarter tools that pay back the customer's investment with solid economic returns over the life of the product.
Under our Smart Industrial approach, there are three primary opportunities we're focused on in the coming years for our power solutions: leveraging smart machines and telematics capabilities; providing the right power solution for the job, whether diesel, electric or hybrid, in the midst of a growing electrification market; and taking advantage of advanced engine design capabilities.
We consider the leveraging of virtual analysis and telematics data to be a large area of opportunity. We're continuing to develop our capabilities — and advance those capabilities — using virtual analysis. Advanced modeling allows us to define and optimize engine subsystems to achieve our performance requirements.
Furthermore, by studying our telematics data, we can gain a better understanding of how our current systems and technologies are being utilized by our customers. This analysis will help improve the next generation of solutions, further enhancing our customers' experiences.
In regard to meeting customer demand for electrification, we're committed to providing the right power solution for the job. John Deere seeks to offer integrated solutions that address the interfaces between power generation, power electronics, tractive power delivery and mechanical interfaces. Since we have already done the development work to manage these interfaces, the end users can have confidence in the reliability of this new technology.
With our newest generation of electric drive components, coupled with more than 1.5 million hours of field experience, John Deere is uniquely equipped to provide our customers with the right power solution for their application needs.
Another industry opportunity is the use of digital tools and advanced simulation — specifically for diesel engine design. It enables us to predict engine performance, reliability, durability and cost before any prototypes are built.
We used this method when developing our 13.6L engine with a clean-sheet design approach. It resulted in more virtual time versus test cell time, optimizing the design and reducing engineering work. It allowed the engineering team to meet design and performance objectives and test how various configurations would work within different machine architectures.
Continuing to leverage analysis-led design will play a major role in future engine development. With the results we've seen and experienced, it's clear that using the latest technologies to specifically deliver on our customers' biggest needs will shape the future of engine design.
Companies in this article