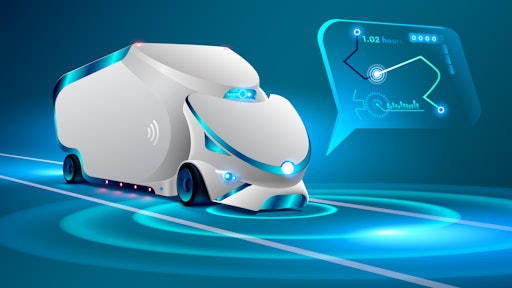 ©AndSus – stock.adobe.com
This coming week marks 10 years for me at OEM Off-Highway. In that time I've seen a lot of changes in not only the industries we cover but also the way we cover them. Digitalization trends have made their way into the heavy equipment markets as a means of improving productivity and efficiency. And in the publishing realm, it has provided new, often faster ways of delivering content.
When I started on the magazine, Tier 4 was one of the biggest topics in the heavy-equipment space and print was still a heavy focus for our publication. Today electrification and other power alternatives dominate much of our coverage and the industry's interest. And at OEM we've gone beyond print to now also provide more video content, as well as podcasts and various digital publications.
One of my favorite parts about working for this publication is seeing the innovations that have come about for heavy equipment designs, as well as the eagerness of the industry to adapt and change. As many people we interview continue to emphasize, it's an exciting time in the industry.
Electrification has become a dominant player in the heavy on- and off-road vehicle and equipment industries. Though not a new area of development, it has certainly accelerated in recent years and many in the industry have embraced it more than might have otherwise been thought by a market often considered slow to adopt new technology.
READ MORE: Commercial Availability of Electric Vehicles and Equipment Increases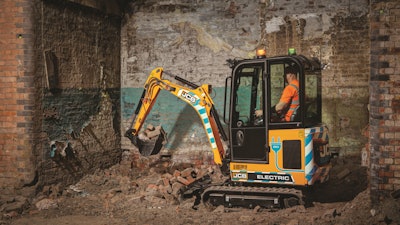 Several new and long-term industry players are working in this field to create solutions which can meet the unique needs of their customers while helping them meet sustainability initiatives. In our March 2021 issue, you can read about JCB's efforts to develop electric powered construction equipment, as well as how newer companies are looking to improve hydraulic systems and components through electrification. Subscribe to our print and digital editions to directly receive each issue of OEM Off-Highway.
Advancements in traditional powertrain technologies have also progressed extensively in the past decade. One of the first major articles I did for the magazine was about the Dept. of Energy's SuperTruck program in which truck and engine manufacturers were looking to improve overall freight efficiency 50% compared to 2009 truck models. Since then a second iteration of the program has been announced which looks to improve freight efficiency 100%.
READ MORE: Engine Efficiency and Performance Remain Key Design Factors for Manufacturers
Alternative fuel developments continue advancing, as well. FPT recently announced it is researching the use of dimethyl ether (DME) in heavy-duty engines - stay tuned for our upcoming podcast interview with the company about this project. Propane continues to grow as a fuel option as well, and research is evolving in the area of synthetic fuels.
Check out our recent podcast interview with PERC about a study comparing the carbon footprint of propane to that of electric powered vehicles.
Automation is of course another key area of development for the industry which has grown immensely in the past decade, and will continue to do so as a means of easing machine operation and overcoming challenges associated with labor shortages. Yanmar recently announced an upgrade to its autonomous tractors which are currently available in Japan, while Volvo Construction Equipment is building a test and demo site in Sweden for its autonomous and electric concept equipment. Off-road equipment applications, such as mining, have been an area of success for fully autonomous vehicles due to the closed-off environments in which the machines operation.
However, testing in the on-road space is expanding rapidly, as well. Bus manufacturer New Flyer announced a few weeks ago the launch of its Xcelsior AV autonomous bus while Scania announced that same week it was conducting on-road testing of Level 4 autonomous trucks on roads in Sweden.
There are of course so many other areas in which the heavy equipment and vehicle industries are focusing their engineering efforts, which again is what makes these industries so exciting to cover.
And while change can be difficult, it can also bring about so many opportunities. Shifting to doing more video interviews over the past year, for instance, has enabled me to meet and network with more people in the industries we cover than I might have otherwise. It's also enabled us to provide a new, and hopefully informative, way of delivering the industry information our audience wants.
With all the changes that have occurred in the past 10 years, it will be exciting to see what the next decade brings.
What new technologies and trends are you looking forward to seeing in the coming years? What new technologies should we be covering? Let us know!