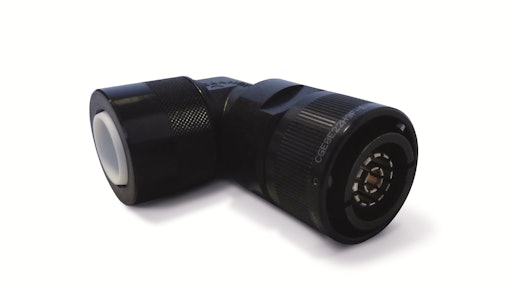 ITT Cannon
Electrified heavy vehicles are not a passing trend. Far from it. In a recent OEM Off-Highway survey, 75% of respondents indicated that their companies will or might take steps to pursue electrification in the next year.
READ MORE - Shifting Power Sources: The Emerging Role of Electrification in Heavy-Duty Equipment
It's easy to see why. Electrification offers a host of potential benefits, including long-term cost savings, less routine maintenance, fewer greenhouse gas emissions, and cleaner, safer work environments — with more exciting prospects for the future.
But, as with any relatively new development, there's still a lot of uncertainty around the best ways to implement it in vehicle designs. A commonly overlooked consideration is the high-power connectors within heavy vehicle systems. They may be small, but they play an essential role in making heavy-duty vehicle electrification possible.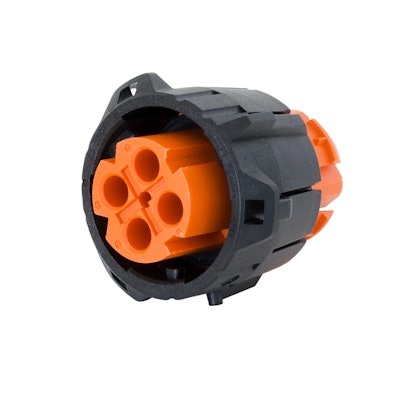 If you're thinking of implementing electrification in your heavy-duty vehicles, here are four factors that can help you determine which connectors are right for you.
Supplier powertrain experience is essential
The drivetrain is the most common starting point. As it's become clear that electrification is a reliable alternative that can increase vehicle performance, manufacturers are gradually moving away from diesel-only engine designs. New designs frequently feature a hybrid approach that uses an electric motor to promote fuel efficiency and a downsized diesel engine to provide extra power for heavier tasks. As the electrification movement marches on and newer high-power systems are developed, fully electric heavy vehicle powertrains will eventually become the norm.
All of this can make it easy to overcomplicate things when trying to select the optimal interconnects for distributing power between units along the powertrain.
What many OEMs don't realize is that while most hybrid powertrains can contain more moving parts than their diesel-only cousins, the basic functionality and principles of how they operate are still essentially the same. You can change the power source, however a powertrain is still a powertrain.
As a result, it's a good idea to work with an established connector company when choosing your connectors. A company that knows powertrains inside and out will be able to develop enhanced high-power connector products for your exact heavy and off-highway vehicle needs, using proven and robust connector designs that enable more power, voltage and amps. They can deliver products based on military standards for high power/low voltage applications such as starter systems with robust bayonet coupling mechanisms. Or, they can combine robustness, thread coupling, and safety provisions through usage of ground contacts. The opportunities are endless.
The company can also help you strategically integrate these connectors into your designs to achieve maximum efficiency and performance.
LEARN MORE: APD Four-Way High Voltage Series Connector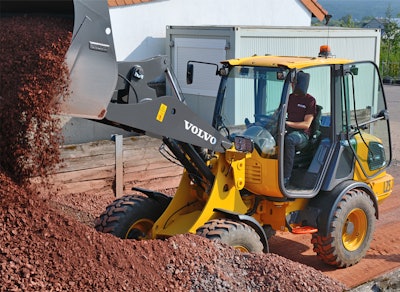 Innovation is solving size and weight concerns
Power distribution needs are at an all-time high as heavy vehicles continue to add precision systems and technologies. Ironically, because those same systems and technologies increase the complexity of vehicle designs — leading to constraints on available space and overall weight restrictions — they also make it difficult to meet new power requirements.
The solution? Connectors from companies that aren't afraid to innovate — and those that can find ways to do a lot with a limited footprint.
Innovative connector companies are pushing the boundaries of what's possible in a compact connector as the demands and adaptation of vehicle electrification continue to accelerate. Some, for example, are improving performance by developing hybrid connectors that contain integrated power contacts. These robust connectors are designed to transmit both signal and power in half the space of a single-function connector, making them the ideal solution for structured cabling within electrified vehicle applications.
Another important area of innovation is connector weight. As OEMs seek to reduce the overall weight of their machines, connector companies are developing alternatives to traditional pure metal connectors. The result is a new generation of composite connectors that reduce overall weight, but don't compromise on performance. These connectors are lightweight, cost effective, and can even provide protection from electrical interference with special interior shielding. This can help OEMs increase the reliability of their electrified heavy vehicles and reduce unplanned maintenance.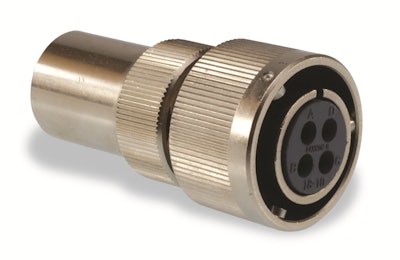 Harsh environment performance is more crucial than ever
Workload demands are increasing across heavy vehicle industries. Regardless of whether you're in agriculture, construction or mining, you need your vehicles to perform day-in and day-out, year after year. That's why robust, reliable connectors are more important than ever — to ensure uninterrupted power and signal throughout increasingly complex vehicle systems.
Because electrified vehicles are known to improve performance and require less routine maintenance, some OEMs may be tempted to compromise on connector quality. But this can lead to signal and power disruptions. Your machines handle some of the toughest, dirtiest jobs on the planet. It only makes sense that your connectors would do the same.
For that reason, make sure your connectors are built to withstand everything end users will throw at them: shock, vibration, water and other fluids, humidity, mud, dust, heat, cold, and more. Material choice can be your advantage here. Metal, for instance, offers electromagnetic shielding capabilities. Plastic connectors, on the other hand, are less susceptible to vibration and can reduce shockwaves.
It's a simple matter of evaluating your needs and potential environmental influences ahead of time and choosing the ideal solution to fulfill them.
The future is customization
Electrification of heavy vehicles is happening faster than anyone expected. There's a lot of uncertainty and few set standards for OEMs to follow. So, out of necessity, many of the connectors in your machines will be customized to some degree. For that reason, collaboration is the most important tool in your design arsenal.
If you're developing a new solution, partner with a leading connector company from the get-go. The earlier you get them involved, the better. When you work side-by-side with the right partner, their engineering teams can function as extensions of your own — anticipating needs in the moment and providing solutions proactively.
This type of collaboration can help you build a better powertrain, ensure your connectors are more compact and durable, charge vehicles in minutes instead of hours — and harness the potential of electrification to build a more productive and sustainable future.
This article was contributed by Marcel Goedecke, Senior Product Manager, ITT Cannon.
Companies in this article