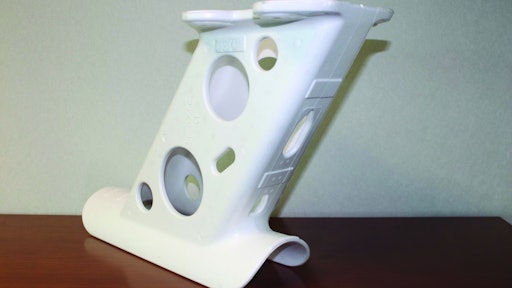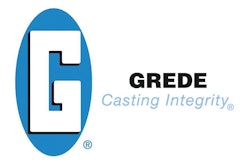 Grede Holdings LLC, a provider of ductile, gray and specialty iron castings, announces that its lost foam casting process is being used to manufacture components for the medium and heavy duty truck markets that are up to 30% lighter and up to 40% less costly than components made using conventional casting processes. These components include a variety of engine, transmission, steering, chassis and axle applications.
Combines foam patterns into a single assembly to create near-net castings
Produces complex parts that traditional casting processes have difficulty replicating
Creates suspension and exhaust brackets up to 32% lighter
Reduces assembly complexity and allows greater design freedom by integrating as many as six parts into a single assembly
Eliminates or reduces machining cost from 15% to 25%
Creates a spring hanger with as many as 27 as-cast holes in a 110 pound Austempered ductile iron casting
Provides enhanced aesthetically pleasing look
Reduces weight of an exhaust stanchion to 35 lbs.
Request More Information
Fill out the form below to request more information about
Lost Foam Castings For Heavy Trucks