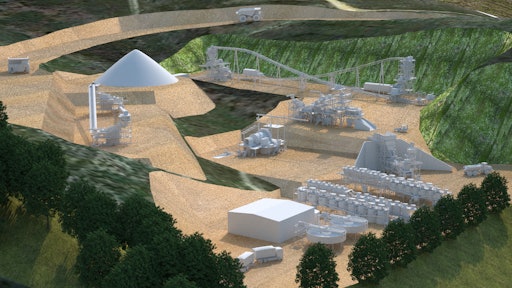 ABB
The past week has seen movement with several companies. Some have launched new content and apps. Others have entered partnerships with the goal of improving the industry. Learn more with the stories below.
John Deere and SureFire Ag Systems Joint Venture
Deere & Company entered a joint venture with SureFire Ag Systems and its subsidiary, SureFire Electronics, a in planter fertilizer and sprayer mixing systems. The joint venture will operate under the brand names SurePoint Ag Systems and SurePoint Electronics.
SurePoint designs and manufactures liquid fertilizer application and spray tendering systems, and anhydrous and irrigation injection equipment. Through the joint venture, SurePoint will have access to select Deere technologies to enhance productivity across a wide range of products.
From John Deere
CCTY Bearing launched a podcast series – 4 Questions with an Engineer. It features bearing engineers discussing specific applications, bearing design and how to improve bearing performance.
The most recent episode features Corey Helgeson and what engineers look for in the bushings used in shock absorbers. Engineers can email the CCTY podcast team to provide questions for future podcasts and feedback on existing episodes.
From CCTY Bearing
Brian C. White Joins Ambarella as CFO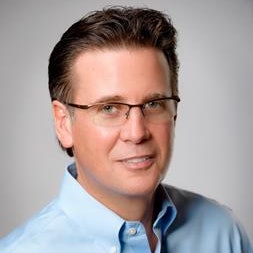 Ambarella, Inc., an edge AI semiconductor and software company, announced that Brian C. White joined the company and will be the chief financial officer (CFO). White has more than 30 years of experience in finance, corporate strategy, business development and public accounting.
From Ambarella
New BARKO Authorized Dealer
BARKO Hydraulics (BARKO) announced that National Equipment Dealers (NED) is the company's newest authorized dealer. With more than 30 years of industry experience in heavy equipment sales, rentals, and serving customers, NED will sell and support the full line of BARKO equipment in South Carolina.
From BARKO
Multi-Wing America has released the OPTIMISER 11 Fan Specification App. OPTIMISER 11 is a resource for OEMs to specify the most efficient, tailor-made Multi-Wing fan for their application. It helps specify fans in heating, ventilation, air-conditioning and refrigeration, as well as engine cooling in off-highway equipment and gensets.
OPTIMISER 11 Fan Specification App features an interface that accesses essential fan curve data, such as horsepower and sound information, for select static pressure and cubic feet per minute data.
From Multi-Wing
New App for Visual Analyses of Fleet Telematics Data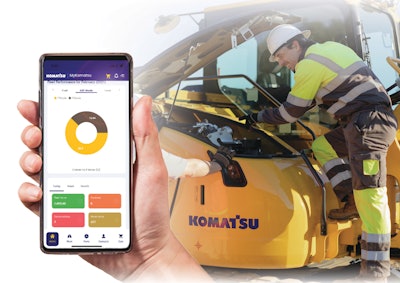 To get the most value from telematics data, end users need an efficient way to interpret it. With Komatsu's new digital hub, My Komatsu, contractors get easy visual analyses of data collected from numerous sources displayed on dashboards. My Komatsu can pull data from Komtrax, Komtrax Plus, ISO Application Programming Interface (API) 15143-3 (AEMP 2.0) data from other OEMs, or other direct data sources and provide analytics to help teams manage their fleet.
With the ISO-15143-3 (AEMP 2.0) telematic API, computer code allows fleet managers to integrate new telematics digital information into existing fleet management systems. This functionality allows managers to view telematics data for Komatsu and non-Komatsu machines to visualize the complete fleet, pull operation reports and set alerts.
From Komatsu
DEUTZ Announces New President and CEO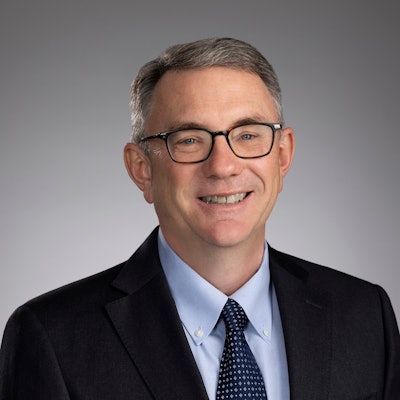 David Evans is DEUTZ Corporation's new president and CEO, effective April 1, 2022. He replaces former President and CEO Bob Mann, who retired after 16 years in that role. Evans will now be responsible for guiding DEUTZ's operations in the Americas, including the company's value-add production facility in Pendergrass, Georgia; DEUTZ Xchange remanufactured engines; and DEUTZ power centers and service centers.
From DEUTZ
AEM Names New Ag Sector Board Members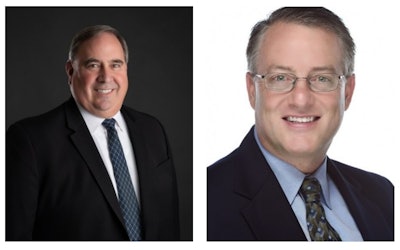 The Association of Equipment Manufacturers (AEM) is pleased to announce the election of Mike Gomes, vice president of strategic business development at Topcon, and Doug Griffin, partner at Context Network, to its Ag Sector Board. Gomes joined Topcon Positioning Systems at their U.S. headquarters in 2008 and has held several roles in business development and marketing for the company ever since. Griffin joined the Atlanta-based Context Network in 2015 as a principal after a 27-year career with some of AEM's founding members, including 13 years with AGCO Corporation and 14 years with Caterpillar.
From AEM
EquipmentShare named a Top Missouri Employer
EquipmentShare, an equipment and digital solutions provider serving the construction industry, was named one of the top Missouri employers on the list of America's Best Startup Employers 2022 by Forbes and Statista. On the list of 500 companies, EquipmentShare is one of just two Missouri-based businesses and is the only construction retail business. This is the third consecutive year EquipmentShare has been included on the list. In 2021,
From EquipmentShare
Vermeer Named a Best Mid-Sized Employer
Vermeer Corporation was recently recognized as one of America's Best Mid-Sized Employers by Forbes magazine. Forbes partnered with market research company Statista to pinpoint the companies liked best by employees in their annual ranking of America's top employers.
From Vermeer
Bridgestone Americas Announces Commercial Tire Price Increase
In response to current market dynamics, Bridgestone today announced it will increase prices up to 15% on Bridgestone and Firestone truck and bus radial (TBR), OTR and AG (Tires, Tubes, Bladders, Tracks), in the U.S and Canada effective May 1, 2022. Adjustments will be made at the article and pattern level. Members of the Bridgestone Commercial Sales teams are contacting customers to provide more detailed information about the changes.
From Bridgestone Americas
Zero Emission Lithium Project in Europe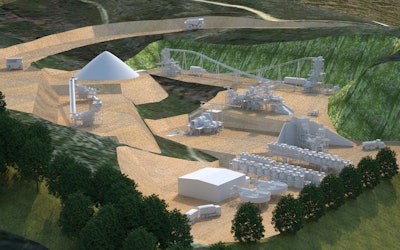 ABB and Savannah Resources plc signed a memorandum of understanding to explore industrial automation and smart electrification solutions for the development of Savannah's Barroso Lithium Project in northern Portugal. Under the early-stage agreement, ABB will apply its technical expertise to outline production control and process solutions for lithium concentrate production and integrated spodumene mining operations in line with Savannah's target of zero emission operations by 2030.
From ABB
CARCO Celebrates 90 Years in the Winch Industry
CARCO, a member of the PACCAR Winch family, is celebrating 90 years of delivering innovation and engineered performance to the tractor tail winch industry. The first CARCO winches were introduced in 1932 for the Pacific Northwest logging industry and used with cleat tractors and logging arches. Today's equipment is designed for multiple working environments and focuses on operator comfort, reduced fatigue and a safer and productive lifting and pulling environment.
From CARCO
Volvo Trucks Receives Largest Global Order for 110 VNR Electric Trucks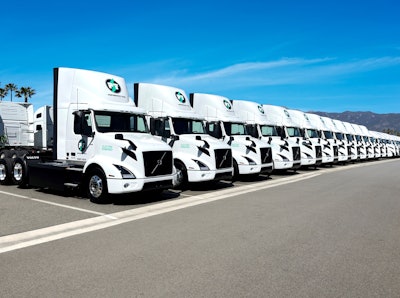 Volvo Trucks North America received its largest global order of Class 8 electric trucks to date with Performance Team – A Maersk Company. The company made a total commitment to purchase 126 Volvo VNR Electric trucks. The first order of 16 Volvo VNR Electrics was in Q3 2021 which Performance Team will begin operating in Q2 2022 in its Southern California fleet operations serving port drayage and warehouse distribution routes.
From Volvo Trucks