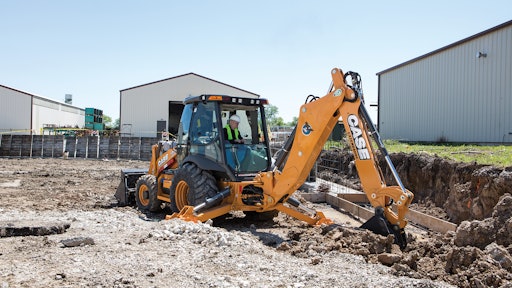 CASE Construction Equipment
Tariffs on $7.5 billion worth of European Union (EU) goods entering the U.S. are set to go into effect starting October 18.
The United States Trade Representative (USTR) recently released its Final Product List of items which will be subject to tariffs. Agricultural products, aircraft components and clothing are among the vast majority of the goods on which tariffs will be placed.
However, there are some heavy-duty mobile equipment products set to be tariffed, as well. The Association of Equipment Manufacturers (AEM) says member companies doing business with the EU should carefully review the entire list from USTR.
Mobile equipment manufacturers should be especially cognizant of:
Part 13 – Products of Germany or the United Kingdom described below are subject to additional import duties of 25% ad valorem -
8429.52.10 Self-propelled backhoes, shovels, clamshells and draglines with a 360 degree revolving superstructure
8429.52.50 Self-propelled machinery with a 360 degree revolving superstructure, other than backhoes, shovels, clamshells and draglines
AEM continues to engage with Congress and the Trump administration to let them know the tariff escalations harm U.S. consumers and businesses.
Read more: Tariffs Cost American Businesses $6.8 Billion in July.
Companies in this article