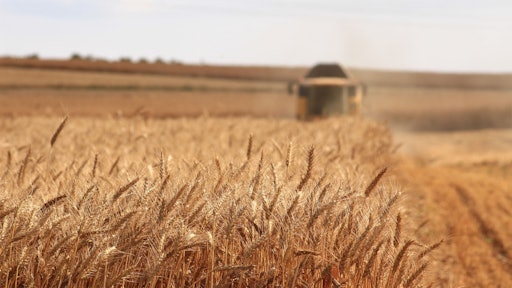 Unsplash
New data from Tariffs Hurt the Heartland shows tariffs are hurting the economies of swing states—such as Ohio, Wisconsin, Pennsylvania, Florida and Michigan. Trade wars between the U.S. and China, the EU and Mexico have thus far cost an estimated $4.9 billion in these states.
"States like Michigan, Wisconsin, Pennsylvania – they are agriculture states, but they are also retail states and they have a lot of small businesses, and they also have major manufacturers," said Matt McAlvanah, spokesman for Tariffs Hurt the Heartland, in an interview with Yahoo! Finance. "What we've seen is that those states are being hit hard and there isn't any sector of their economy that has been spared."
Farmers and businesses have been most impacted by the extra costs associated with the tariffs. U.S. soybean exports to China dropped 82% from August 2018 to March 2019 compared to the previous year due to China imposing a 25% tariff on U.S. goods. This was in response to Trump initially implementing tariffs on Chinese goods in 2018.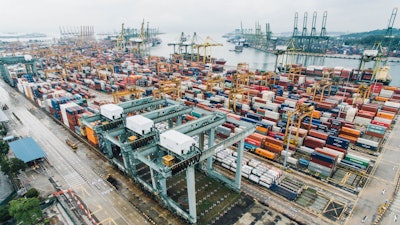 In August of this year the trade war was escalated even further when President Trump announced further tariffs on China. The Chinese government in turn announced it was increasing tariffs on U.S. goods; the U.S. President responded by increasing tariffs on products from China yet again.
Read the full account of these back and forth tariff announcements.
State by state data
Tariffs Hurt the Heartland breaks down the costs for each swing state currently being effected by the tariffs.
Florida
The tariffs have so far cost farmers, businesses and taxpayers $962 million; in July alone that cost was $117 million. Exports from the state have dropped 46% on a year-to-date basis.
Ohio
A total of $1.1 billion has been paid to date by those in Ohio, with $121 million paid in July. The amount of goods exported from the state have decreased 20% year-to-date.
Michigan
In July Michigan paid $129 million due to the tariffs, and so far a total of $1.4 billion. Exports have dropped 6.6% year-to-date.
Wisconsin
Taxpayers in Wisconsin have paid $598 million to date, and $65 million in July. Exports from the state have decreased 20%.
McAlvanah said the impact is especially detrimental in a heavily agricultural state like Wisconsin which has had more foreclosures over the past year than any other state in the U.S. these have mostly been of dairy farms, a commodity also hit hard by the tariffs.
Pennsylvania
In July Pennsylvanians paid $84 million, and to date a total of $900 million. Goods exported from the state have declined 13%. McAlvanah said the state has a variety of products being hit by the tariffs.
As of July 2019, the tariffs have cost consumers and businesses across the United States $6.8 billion. This is a 62% increase from the previous year and the highest in U.S. history.
Read "Tariffs Cost American Businesses $6.8 Billion in July" to learn more.
Many continue to speak out against the tariffs and urge a solution that will benefit all involved. The Association of Equipment Manufacturers (AEM) recently joined a coalition of over 20 organizations who have been adversely affected by the tariffs. Its goal is to ensure clearer guidelines and greater Congressional oversight with respect to Presidential use of tariff authority.
Whether the trade tensions between the U.S. and other countries will impact the upcoming 2020 presidential election is yet to be seen. But with the negative effect it's having on swing states that got Trump elected in 2016, there is a probability of administration changes.