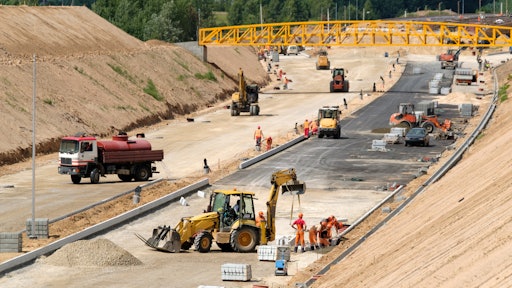 ©Anton Gvozdikov – stock.adobe.com
On March 31, U.S. President Joe Biden unveiled his infrastructure spending package known as the American Jobs Plan. The $2.25 trillion plan aims to invest in improving U.S. infrastructure as well as address climate change. The ultimate goal is to help create jobs and fuel the economy.
Per a White House fact sheet overviewing the plan, it will:
Fix highways, rebuild bridges, upgrade ports, airports and transit systems.
Deliver clean drinking water, a renewed electric grid, and high-speed broadband to all Americans.
Build, preserve, and retrofit more than two million homes and commercial buildings, modernize our nation's schools and child care facilities, and upgrade veterans' hospitals and federal buildings.
Solidify the infrastructure of our care economy by creating jobs and raising wages and benefits for essential home care workers.
Revitalize manufacturing, secure U.S. supply chains, invest in R&D, and train Americans for the jobs of the future.
Create good-quality jobs that pay prevailing wages in safe and healthy workplaces while ensuring workers have a free and fair choice to organize, join a union, and bargain collectively with their employers.
Read more from our sister site ForConstructionPros.com: Biden's Plan Includes $621 Billion for Transportation Infrastructure
According to a news release from The Hill, investments will be made over 8 years and rely on increasing corporate tax rates 28% to pay for these investments over 15 years.
This will be done through the Made in America Tax Plan which President Biden is introducing alongside the American Jobs Plan. In addition to increasing the corporate tax rate, it will:
Discourage Offshoring by Strengthening the Global Minimum Tax for U.S. Multinational Corporations.
End the Race to the Bottom Around the World.
Prevent U.S. Corporations from inverting or claiming tax havens as their residence.
Deny Companies Expense Deductions for Offshoring Jobs and Credit Expenses for Onshoring.
Eliminate a Loophole for Intellectual Property that Encourages Offshoring Jobs and Invest in Effective R&D Incentives.
Enact A Minimum Tax on Large Corporations' Book Income.
Eliminate Tax Preferences for Fossil Fuels and Make Sure Polluting Industries Pay for Environmental Clean Up.
Ramping Up Enforcement Against Corporations.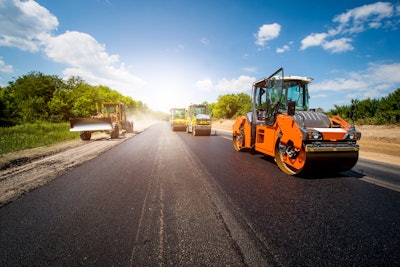 Equipment industry supports infrastructure investment
Since announcing the plan, many in or related to the heavy equipment industries have voiced their support for the infrastructure plan. Industry associations like AEM (Association of Equipment Manufacturers) have been calling for a comprehensive infrastructure plan for several years.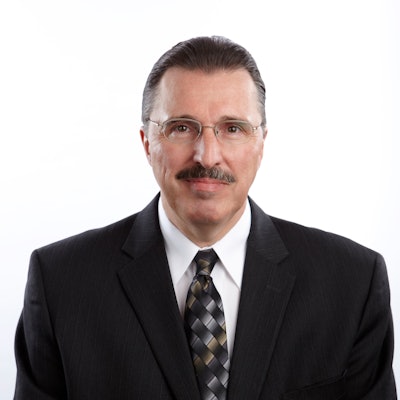 AEM President Dennis Slater said in a statement released following announcement of the infrastructure plan, "The Association of Equipment Manufacturers has long championed a transformational investment in our nation's infrastructure that grows our businesses, creates more family-sustaining jobs, improves our quality of life, and protects our environment for the generations to follow.
"President Biden's plan reflects many of the priorities outlined in AEM's 'The U.S. Infrastructure Report' framework, including modernizing aging infrastructure assets to guarantee our global economic competitiveness, expanding broadband connectivity, creating new sector partnerships, boosting work-based learning programs, and ensuring that state and local governments have the fiscal resources they need. Agreeing on a long-term and sustainable funding mechanism that ensures the long-term competitiveness of the U.S. economy will require compromise, and we are committed to engaging constructively with all stakeholders to reach consensus. Equipment manufacturers applaud President Biden for seizing this generational opportunity to rebuild our country and jumpstart the economy, and we look forward to working with his administration as well as both parties in Congress, to swiftly advance and pass commonsense and bipartisan legislation under regular order. The time to act is now."
Read more: AEM Voices Industry Support for New Manufacturing and R&D Legislation
The infrastructure plan will provide funding for a variety of construction projects which will lead to increased demand for equipment. This will be welcome to many OEMs and component suppliers who saw lower demand in 2020 due in large part to the COVID-19 pandemic halting or delaying projects and thus the need for new equipment.
And with increased demand, manufacturers will also be able to hire more workers which will further aid the economy.
Infrastructure investment will aid several industries, as well. By improving roads and bridges, it will be easier to transport goods—benefiting the trucking industry and those which rely on its ability to transport goods such as agriculture. Farmers for Free Trade Executive Director, Brian Kuehl, stated "We are heartened to see that President Biden's American Jobs Act invests in American agriculture and rural infrastructure. Restoring America's infrastructure system provides a unique opportunity to spur economic growth in America's heartland. Investing in roads, bridges, waterways, locks, ports and rural broadband means ag products move more quickly and efficiently, reaching consumers at home and abroad. Too often ag jobs are thought of as only on the farm, while in truth they're at grain terminals, on freight lines and all across America's highways and waterways. Rural America needs big, bold initiatives like this to grow and prosper. We call on Congress find a bipartisan path to making major infrastructure investments in American agriculture and rural infrastructure."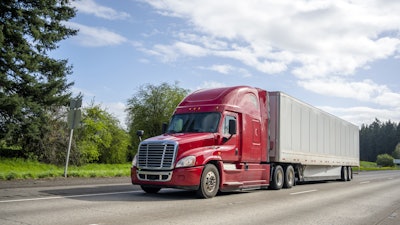 AEM's Senior Vice President of Government and Industry Relations Kip Eideberg also noted support for the plan from equipment manufacturers. However, he voiced concern over the proposed plan to raise corporate tax rates to fund it. "We stand ready to work with President Biden to help him make the bold, transformational investment in workforce development, infrastructure, and American manufacturing that is long overdue. At the same time, we strongly urge him to make sure that we preserve the predictability and stability in the tax code that keeps equipment manufacturers competitive and drives job creation and good wages. Tax reform made equipment manufacturers more competitive in the global economy. It is imperative that we do not undo that progress."
Associated Equipment Distributors' (AED) President & CEO Brian P. McGuire also stated support for the infrastructure plan while noting the need to find a responsible way to pay for it. "AED commends President Biden for proposing a bold plan to rebuild the nation's physical infrastructure, including investments in roads, bridges, highways, broadband, ports, water systems and other projects. America's critical infrastructure is deficient and deteriorating after many years of underfunding. The time is long overdue for the federal government to provide the investments needed to restore the nation's infrastructure to the envy of the world. There is no better way to put the United States on the path to long-term economic growth and job creation than investments in transportation, water, telecommunications and energy infrastructure.
"The legislative process in Congress must proceed expeditiously and in a bipartisan manner. AED looks forward to working with the Biden-Harris administration and lawmakers from both sides of the aisle to enact much-needed infrastructure investments and to identify responsible ways to pay for the proposal without sacrificing America's productivity and international competitiveness."
Read more from our sister site ForConstructionPros.com: $2 Trillion Infrastructure Plan Welcomed But Tax Hikes to Pay for It Called 'Dangerously Misguided'
The Hill says paying for the infrastructure package through an increase in corporate tax rates is unlikely to get support from Republicans. It states the White House has said the proposal is a starting point and the President is looking to work with both parties to find a way to move forward with the infrastructure plan that would suit Democrats and Republicans.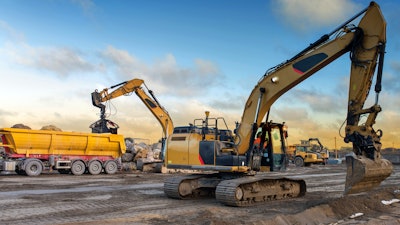 Electrification will be an important piece
President Biden's infrastructure plan includes a proposal for a $174 billion investment in the electric vehicle (EV) market. It would help improve domestic supply chains for materials and parts used in EVs while supporting job creation in this growing segment.
This portion of the plan also includes Sale rebates and tax incentives for consumers who buy American-made EVs to help make them more affordable. It would also establish grant and incentive programs for state and local governments and the private sector to build charging infrastructure.
In addition, the plan is looking to replace 50,000 diesel transit vehicles and electrify at least 20% of the school bus fleet in the U.S. Federal procurement tools will also be put in place to electrify the federal fleet, including the United States Postal Service.
Besides the economic benefits, investing in electric vehicles would help meet ambitious emissions reduction targets the President plans to put forth. On April 22, he will host world leaders for an Earth Day Summit where the Washington Post reports President Biden intends to reveal his plan for reducing greenhouse gas (GHG) emissions through 2030—the target year set out by the Paris Agreement which the U.S. has rejoined.
A White House statement about the Leaders Summit on Climate says key themes will include:
Galvanizing efforts by the world's major economies to reduce emissions during this critical decade to keep a limit to warming of 1.5 C (34.7 F) within reach.
Mobilizing public and private sector finance to drive the net-zero transition and to help vulnerable countries cope with climate impacts.
The economic benefits of climate action, with a strong emphasis on job creation, and the importance of ensuring all communities and workers benefit from the transition to a new clean energy economy.
Spurring transformational technologies that can help reduce emissions and adapt to climate change, while also creating enormous new economic opportunities and building the industries of the future.
Showcasing subnational and non-state actors that are committed to green recovery and an equitable vision for limiting warming to 1.5 degree Celsius, and are working closely with national governments to advance ambition and resilience.
Discussing opportunities to strengthen capacity to protect lives and livelihoods from the impacts of climate change, address the global security challenges posed by climate change and the impact on readiness, and address the role of nature-based solutions in achieving net zero by 2050 goals.
"Climate change is the largest problem facing our nation today and fossil fuel infrastructure is at the heart of the challenge. Today, President Biden proposed a plan that recognizes the need to zero out carbon emissions and implement common sense solutions that will end our reliance on fossil fuel infrastructure and help preserve a livable planet for generations to come. By eliminating tax preferences for the fossil fuel industry, we can stop using our tax dollars to fuel the climate crisis and free up around $20 billion a year that can be spent on more pressing climate investment priorities," said Matt Casale, U.S. PIRG's Director of Environment Campaigns.
"The plan put forward by President Biden demonstrates the leadership necessary to drive a swift and equitable transition to electric transportation," said ZETA (Zero Emission Transportation Association) Executive Director Joe Britton. "From consumer incentives to substantial investments in federal fleet electrification and building out a robust nationwide charging network, this package prioritizes many of the policy proposals ZETA has been advocating for in order to foster an advanced electric vehicle sector."
A day prior to President Biden announcing his plan, the Motor & Equipment Manufacturers Association (MEMA) and the Alliance for Automotive Innovation (Auto Innovators) sent a letter to the President and congressional leaders affirming industry's commitment to achieving net-zero carbon transportation. In the letter, the associations highlight the necessary conditions for manufacturers and suppliers to do so.
"We are committed to work with the administration and other industry stakeholders to develop a holistic and comprehensive strategy for the future," said Bill Long, President and CEO, MEMA. "The policies that are put in place must consider both our current and future state to effectuate the future of our nation's economy, workforce, environmental footprint and transportation infrastructure."
Companies in this article