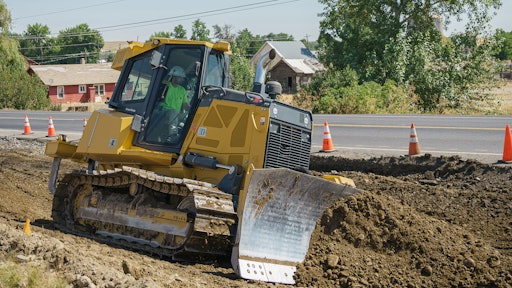 Topcon
OEM Industry News Briefs provides a weekly round up of the latest news and company announcements you may have missed in the heavy equipment engineering and manufacturing industries.
Hexagon Agility receives new RNG and CNG fuel system
Hexagon Agility, a business of Hexagon Composites, announces it has signed an agreement with a customer to deliver renewable natural gas (RNG) and compressed natural gas (CNG) fuel systems for medium- and heavy-duty trucks. This is the eighth set of orders in 2021 from the major logistics customer, signifying the growing importance of using these alternative fuels.
"RNG contributes to significant GHG emission-reduction and we see more and more fleets responding to the potential to further reduce emissions." said Seung Baik, President, Hexagon Agility, in the company's press release announcing the order. "According to a recent report by the State of Sustainable Fleets, nearly 90% of surveyed fleets currently operating natural gas vehicles state they intend to use RNG in the next year and this trend is expected to continue beyond 2021."
The company says in its press release that deliveries of the fuel systems are scheduled to start in the fourth quarter of 2021.
NFI partnering with Robotic Research on automated driving for buses
Bus and coach manufacturer NFI Group Inc. says it has formed an agreement with Robotic Research, LLC to increase the deployment of advanced driver-assistance systems (ADAS) in transit agency fleets across North America. The two companies first started working together in 2019 on NFI's automated bus, Xcelsior AV.
According to NFI, the companies will work together to integrate Robotic Research's AutoDrive technology into new and existing public transit vehicles. Per NFI's press release announcing the partnership, the technology will incorporate Society of Automotive Engineers (SAE) Standard J3016 capabilities up to Level 4. It will also add ADAS features to detect pedestrians and cyclists in an effort to further improve safety.
"Through our four pillar approach to mobility solutions – including buses and coaches, infrastructure, connected technology, and workforce development – we are enabling the new mobility era. Expanding our AV capabilities is a critical part of that vision and fits with our strategy to invest in high-growth areas," said Paul Soubry, President and Chief Executive Officer, NFI, in the company's press release announcing the partnership.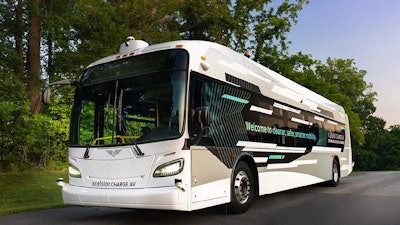 Proterra forms battery partnership with LG Energy
Proterra Inc. has announced it has formed a new agreement with LG Energy Solution in which the latter will provide cylindrical cells for use in Proterra's battery systems. The cells are produced at LG's manufacturing facility in the U.S.
Per Proterra's press release announcing the supply agreement, it will commit upfront a low nine-figure sum under the agreement to secure multiple gigawatt hours of dedicated U.S.-manufactured battery cell capacity on an annual basis.
The companies have extended their supply agreement through 2024, ensuring Proterra has a stable supply of battery cells through 2028. They first began working together in 2016 with the goal of maximizing battery cell performance to meet the needs of electric commercial vehicles.
In addition to ensuring continuous supply for Proterra, the agreement will also help the company meet content requirements under the United States-Mexico-Canada Agreement (USMCA), the company says in its press release.
"The collaboration between LG Energy Solution and Proterra will act as a critical milestone in seizing America's eco-friendly commercial vehicle industry, already taking a lead in the global market," said Wonjoon Suh, the Senior Vice President and the division leader of Mobility and IT Battery Division, in Proterra's press release. "LGES will continue to expand our EV battery manufacturing capability in the U.S. and bolster local supply chain to foster clean energy industry in the U.S."
Galileo Wheel introduces next generation SkidCup tire
Galileo Wheel is introducing the next generation of its skid steer tire utilizing the company's CupWheel technology, the Galileo SkidCup. According to the company, the tire maintains the smooth ride provided by the CupWheel technology and now includes an L4 tread patter to aid durability in harsh operating conditions.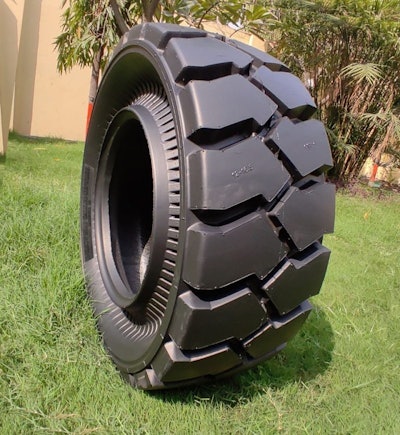 The tire is designed to fit onto standard OE wheel rims, eliminating the need to use specialized rims. Per the company, the tire replaces the need for foam, solid and other non-pneumatic tires as well as tracks in some applications.
Pneumatic options are available for pre-order, and an airless version is coming in the near future.
READ MORE: New Airless Tire Aims to Improve Productivity and Comfort
ULEMCo receives funding to develop hydrogen fire trucks
ULEMCo has received funding to optimize the design of hydrogen fueled fire trucks. The company will work together with Oxfordshire County Council (OCC) and its Fire and Rescue Service to develop a fuel cell powertrain for this specific application.
Development for the Hydrogen Special Purpose Electric Vehicle platform for Refuse Collection and Fire Trucks—or HySPERT—is expected to take 8 months. ULEMCo and its partners plan to study the specific duty cycles of the fire truck application, which need to be ready to go 24/7 and have enough energy on board for 4-40 hours of continuous operation.
Per ULEMCo's press release announcing the project, the work will involve creating a thorough understanding and a detailed model of the current energy requirement. This will include the energy needed to pump water for a minimum of four hours, as well as the optimal range requirement. The test process will gather real world data based on the performance of an OEM manufactured fuel cell over the course of the project.
The company will develop an optimized fuel cell powertrain for use in a prototype vehicle. Refueling needs will also be evaluated by ULEMCo's partners on the project.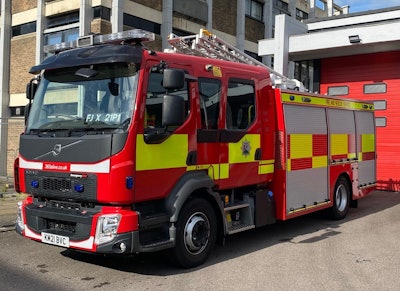 Topcon expands Topnet Live GNSS network
Topcon Positioning Group has expanded its Topnet Live Global Navigation Satellite Systems (GNSS) network of correction solutions. It now includes more types of correction services and subscription options, the company says in its press release announcing the expanded network.
Topcon says this will help with the growing digitization of various industries such as construction, surveying, machine control and agriculture.
Flexible service options include Realpoint, the Real-Time Kinematic (RTK) service, and Starpoint, a Precise Point Positioning (PPP) service which have varying delivery methods, coverage and centimeter-level accuracy. The company says in its press release an RTK service supported by PPP, Skybridge, is available to maintain connectivity and productivity if the customer temporarily leaves RTK coverage.
"We are growing throughout the world in areas where there is an increasing demand for productivity and accuracy through digitalization, with strong growth particularly in North America and Europe. We are focused on continued expansion to maximize support for our customers, so they always have the best options globally," said Ian Stilgoe, Topcon Vice President, in the company's press release.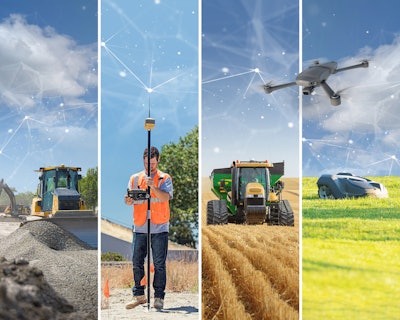 Companies in this article