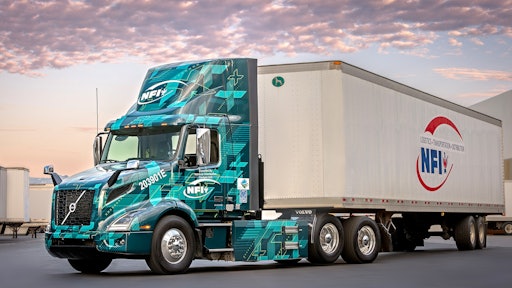 Volvo Trucks North America
OEM Industry News Briefs provides a weekly round up of the latest news and company announcements you may have missed in the heavy equipment engineering and manufacturing industries.
Goodyear partners with Plus on autonomous trucks
Goodyear Tire & Rubber Company has announced a strategic collaboration with autonomous truck technology developer Plus (formerly known as Plus.ai). The companies will work together to integrate intelligent and connected technologies which help further optimize autonomous trucking solutions.
Per Goodyear's press release announcing the collaboration, its suite of services, including connected tires, will be used to further enhance transportation efficiency and safety for semi-trucks powered by Plus' Level 4 autonomous driving technology while also reducing carbon impact.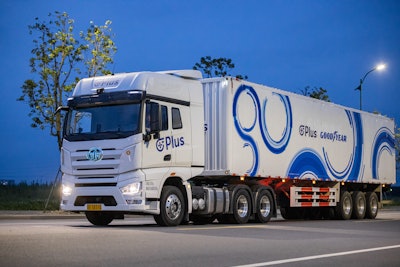 The companies will evaluate how Plus' autonomous driving system can use feedback from Goodyear's connected tires to help improve fuel economy. Goodyear says its tires can also help to improve performance of the vehicle in adverse road conditions.
"Tires are the only thing on a vehicle that touches the ground and it's this critical position that can help us enable future mobility solutions like autonomous transportation," said Chris Helsel, SVP Global Operations & CTO of Goodyear, in the company's press release. "With our leadership in products and innovation, Goodyear is supporting efficient fleet operations and is pleased to drive more possibilities for the logistics industry with Plus."
This is not Goodyear's only partnership related to autonomous vehicles. In 2020, the company announced two other industry partnerships with TuSimple and SafeAI. Both of those partnerships will also evaluate use of Goodyear connected technologies to help improve autonomous truck performance. The partnership with TuSimple will also look at tire wear on autonomous trucks and how it can potentially be predicted to help minimize downtime.
Read more: The Impact of Autonomous and Electric Vehicles on Tire Designs
BKT receives SQEP platinum certification from Caterpillar
BKT announces it has received recertification under Caterpillar Inc.'s Supplier Quality Excellence Process (SQEP) and been elevated from Gold to Platinum level for 2021. Per BKT's press release announcing the recertification, this recognition is dedicated to suppliers who distinguish themselves over the year by achieving the highest levels of quality and control over processes.
"We are proud of this result," states Arvind Poddar, Chairman and MD of BKT, in the company's press release. "We have not only confirmed the high quality of our processes, we have gone beyond that and reached the highest level possible. This prestigious recognition from Caterpillar is concrete proof of that, but we won't stop here. We will try to continuously improve our standards and our performance for our suppliers. BKT's journey is one marked by continuous evolution and development."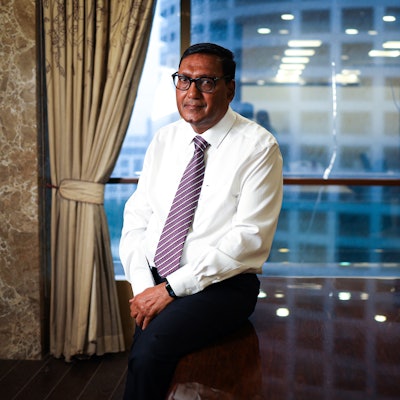 Jacobs Vehicle Systems has appointed Mark Stuebe as the company's new president. Stuebe is a 30-year veteran of the commercial vehicle and industrial manufacturing industries, and will bring that expertise to his new role with the company.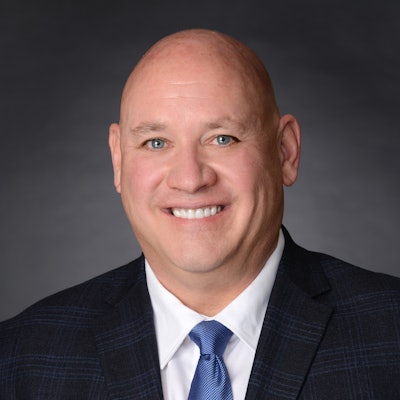 Stuebe is replacing Dennis Gallagher, who was president of Jacobs for the past 3 years.
During his career Stuebe has held an array of positions at companies including Morgan Corp. and Dana Inc., as well as managed business operations for several clutch, brake and other power transmission brands.
JCB site dumper with highest safety specification delivered to customer
JCB has announced an agricultural and groundworks contractor has purchased the highest specification JCB site dumper ever ordered in Northern Ireland. The Stage V 9T-2 dumper has been configured to provide a high level of safety and comfort, ensuring productivity for the customer.
Features of the machine include a SiTESAFE cab with air chiller, Powershuttle 4 speed transmission, roadlight kit, front screen guard, skip guard, flexible lower Hi Viz step, 360 vision camera kit, SiTESAFE radar, white noise reverse alarm, skip raise warning and LED worklights. The SiTESAFE cab optimizes safety through the inclusion of a Hammergalss front screen. The dumper is designed to withstand front dump impacts, says JCB as well as side slewing impacts from a 13-tonne excavator. It can also withstand side slewing impacts from a 20-tonne excavator.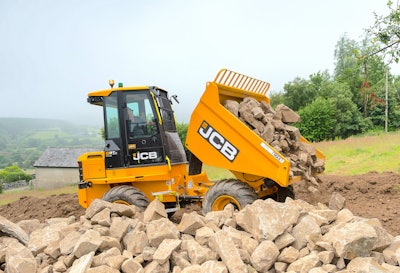 Bendix solar array comes on-line
A 1.168-megawatt solar array installed near Bendix Commercial Vehicle Systems' Huntington manufacturing facility is providing power to the plant. This will help reduce the company's power draw on local grids and its carbon footprint. Bendix says that at full capacity, the solar project produces 1.5 million kilowatt-hours of electricity, delivering an estimated $140,000 in annual electric utility savings.
Bendix and its parent company Knorr-Bremse have made a commitment to reduce carbon dioxide (CO2) emissions in half by 2030. Using power from the solar array is one way in which the company will achieve this goal. Per the company's press release announcing the solar array going on-line, the Huntington solar array will contribute a 3% decrease to Bendix's carbon footprint across North America, furthering the company's progress toward its climate goals. In 2020, Bendix diverted 99.9% of its waste from landfill, and over the past 6 years, the company has reduced its energy consumption by more than 14 million kilowatt-hours.
A total of 2,612 450W panels are utilized to generate energy which is used by the manufacturing facility. During nonworking hours, excess energy will be sent back to the electrical grid.
"Watching this come together over the past few months has been amazing, and it's a genuine thrill to look out there next to the parking lot and see that what was once a vision of stepping toward a greener future is now a reality," said Bill Schubert, Bendix corporate manager, environmental and sustainability, in the company's press release. "Those solar panels soaking up the Indiana sunshine – even on cloudy days – will satisfy about 30% of Huntington Plant 1's energy requirements and should decrease the campus' carbon footprint by nearly 19% – about the equivalent of burning through more than 122,000 gal. of gasoline."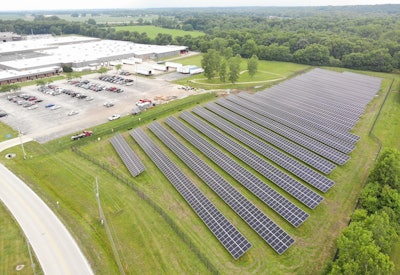 Peterbilt delivers electric trucks to customer
Peterbilt Motors Co. announces the delivery of 10 Model 579EVs, its battery-electric truck, to Shippers Transport Express. The customer will utilize the electric trucks in its drayage operations at the Port of Oakland. Five additional trucks are currently scheduled to be put into service at the customer's Port of Long Beach drayage operations in November 2021.
"With the recent completion of the charging infrastructure at the Port of Oakland, right now is the perfect time to put our ten Peterbilt Model 579EVs into service and demonstrate the benefits zero-emission trucks will provide moving cargo around our California ports," said Guy Sanderson, general manager Shippers Oakland, in Peterbilt's press release announcing delivery of the trucks.
According to Peterbilt, the battery-electric 579EV delivered to Shippers is optimized specifically for drayage operations which require two to three trips a day of up to 50 mi. before returning home for recharging. The truck's batteries can be recharged in 3-4 hours when using a DC fast-charger.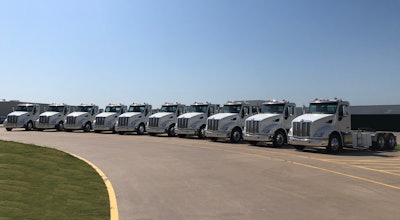 Volvo Trucks and NFI showcasing electric truck technology
Volvo Trucks North America and third-party supply chain solutions provider NFI are participating in Run on Less – Electric (RoL-E), an electric truck technology demonstration that showcases advancements in freight efficiency.
Per Volvo Trucks, RoL-E is a joint effort between the North American Council for Freight Efficiency (NACFE) and energy non-profit RMI to demonstrate how battery-electric trucks operating in real-world scenarios can help fleets reduce emissions while reliably transporting freight. The three-week run will kick off on September 2, 2021 at the Advanced Clean Transportation (ACT) Expo in Long Beach, CA, and end on September 19, with a press conference planned for the next week at Climate Week in New York City.
NFI was one of the first fleets in North America to take delivery of the Volvo VNR Electric, a battery-electric Class 8 truck which the company uses in its transportation and port drayage operations. Volvo Trucks and NFI will demonstrate the electric truck's viability in various freight transport applications as well as the many benefits the truck can provide.
Companies in this article