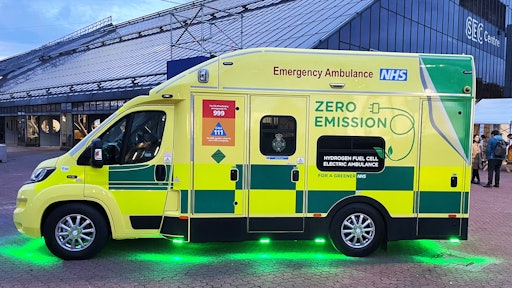 ULEMCo
OEM Industry News Briefs provides a weekly round up of the latest news and company announcements you may have missed in the heavy equipment engineering and manufacturing industries.
dSPACE acquires interest in AI startup
dSPACE has announced its acquisition of an interest in neurocat, a Berlin-based start-up focusing on artificial intelligence (AI). According to dSPACE's press release announcing the acquisition, neurocat advises industrial enterprises on the safe and reliable use of AI, providing software for the automatic check and optimization of AI applications.
dSPACE says that while neurocat's products mainly support development of networked and autonomous systems in the automotive industry, they can be used for other sectors as well.
By acquiring an interest in neurocat, dSPACE says it help accelerate the launch its cloud-based aidkit platform for validating AI algorithms at some point in the future.
"The key technology of neurocat validates the quality of AI applications, thereby building trust in AI. This is of utmost importance for dSPACE and our customers alike. This partial acquisition and new partnership complement our wide range of solutions for simulation and validation, which increasingly relies on AI. We also share neurocat's mission of supporting today's and tomorrow's technology and mobility pioneers in the development of networked and autonomous systems with our consulting services and software solutions," explains Martin Goetzeler, CEO of dSPACE, in the company's press release.
"As a pioneer in AI robustness, we are now looking to accelerate our international growth and will benefit from the global dSPACE network," says Stephan Hinze, founder of neurocat, in dSPACE's press release.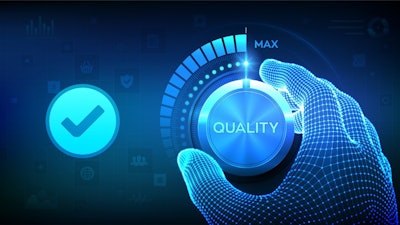 Mack Trucks founders inducted into new American Trucking hall of fame
Mack Trucks announces its founders John "Jack" and Augustus "Gus" Mack have been inducted into American Truck Historical Society's (ATHS) new American Trucking and Industry Leader Hall of Fame (ATIL Hall of Fame). The hall of fame honors trucking professionals and their contributions to both the industry and society.
"It's truly an honor for the Mack brothers to be recognized for their indelible contributions to our essential industry, alongside the other legendary inductees," said Martin Weissburg, Mack Trucks President, in the company's press release announcing the hall of fame induction. "The Mack brothers' vision and spirit of innovation produced trucks that helped build countries and laid the groundwork for modern trucks that today build and move our world and support our quality of life."
The brothers launched the Mack Brothers Company in 1893 after acquiring the Fallesen & Berry carriage company. Since its inception, the company experimented with steam and electric powered vehicles. The first heavy-duty vehicle produced by the brothers was a 40 hp, 20-passenger bus in 1900. From there on, the brothers continued innovating new vehicle designs as the need for rugged, heavy-duty vehicles increased in the early 1900s.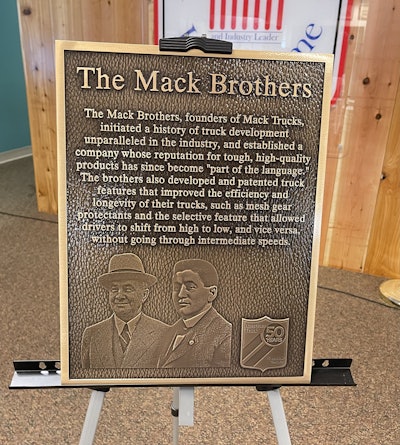 Innovations the brothers brought to the industry include:
mounting a truck cab directly over the engine for improved driver visibility and maneuverability
patented constant mesh feature to protect transmission gears
introduction of AC model with chain drive rear axle that earned "Bulldog" moniker supporting front lines in World War I
Other Other inductees in the inaugural class are Cummins Inc. founder Clessie Cummins, radio host Dave Nemo and the Owner Operator Independent Driver Association (OOIDA).
Epiroc introduces diesel-to-battery conversion kits for mining equipment
Epiroc announces it will now offer customers conversion kits that enable customers to convert their diesel-powered equipment to electric power. The company believes offering kits like this will help the mining industry speed up its transition to electrification.
Epiroc says it has already received an order for the conversion kit from a customer in Canada. The customer plans to convert an Epiroc Scooptram ST1030 loader, the first machine to be converted from diesel to electric power.
Per Epiroc's press release announcing availability of the conversion kits, the conversion itself involves removing the diesel engine, adding the battery, and changing to an electric driveline. The end result is the same or higher performance level as diesel machines with all the added benefits of battery technology, which includes zero emissions and a healthier underground environment for operators. Epiroc's service organization will offer a quick turnaround time for the conversion, which is included in a midlife rebuild and puts machines back on site ready for heightened performance without unnecessary disruptions to production.
The company plans to bring conversion kits for other machines to market in the near future.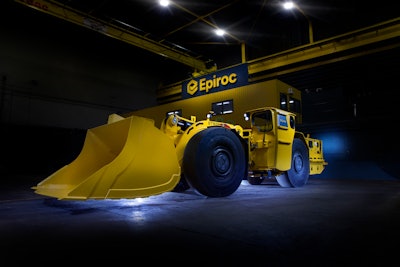 Walterscheid Powertrain Group has announced the completion of its acquisition of IFA Kardan, a developer of propshafts and joint components for agriculture, construction and other specialty vehicle markets. The company is considered one of the top 10 suppliers for off-road equipment applications in Europe.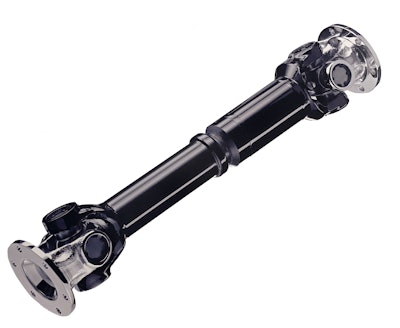 "This acquisition is another strategic step for us and will expand our driveshaft portfolio even further, and more specifically increase our focus on the main and secondary drives for small- and medium-sized agricultural and construction vehicles," said Wolfgang Lemser, CEO, Walterscheid Powertrain Group, in the company's press release announcing the acquisition.
Rolls-Royce celebrates 25 years of mtu engines, new test bench in China
Rolls-Royce is currently celebrating 25 years of what the company says are its best selling engines, the Series 2000 and 4000. The company says that to date, it has shipped 52,000 Series 4000 engines and over 65,000 Series 2000s, which are used all over the world in mobile and stationary applications.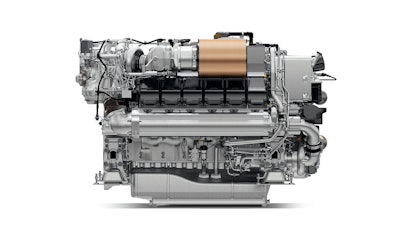 Per the company's press release announcing the anniversary, the Series 4000 diesel engines were the first of their kind to feature common-rail injection as standard – even before this technology became de rigueur in the automotive industry.
The company continues to make advancements with the technology incorporated into them. For instance, both engine series are scheduled to be certified to run on sustainable fuels starting in 2023. Rolls-Royce says these engines will also see use in hybrid systems which will help OEMs and their customers meet emissions reduction targets.
Rolls-Royce also recently announced it has strengthened its research and development capabilities in China by adding a new test bench for mtu engines at its facility in Suzhou. The test bench is able to evaluate engines with a power output of up to 3,600 kW. The company says it will be used to test parts, engines and complete systems for power generation and industrial applications.
"The new R&D test bench is a testament to our strong commitment to the Chinese market. It allows us to do all product qualifications in China, close to our suppliers, production sites and end customers, realizing our China strategy 'local for local'. Not having to send back and forth abroad the locally sourced components anymore is also supporting and aligned to our efforts to reach net zero carbon," said Eugenia Valente, President Rolls-Royce Solutions Greater China, in the company's press release announcing the new test bench.
The new test bench will help Rolls-Royce with its localization strategy in the region, allowing it to now cover the entire development, sales and service process for customers in Suzhou and other parts of China.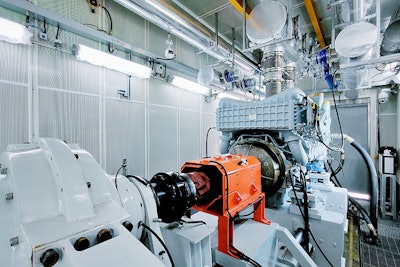 ULEMCo displays hydrogen powered ambulance prototype at COP26
ULEMCo has developed what is believed to be the world's first hydrogen powered ambulance prototype, and is displaying it at COP26—the UN event which is bringing together world leaders to discuss sustainability and emissions reduction goals.
According to ULEMCo, the vehicle features a hydrogen fuel cell based powertrain and is capable of being refueled quickly. It offers a range of up to 300 miles. The Zero Emission Rapid Response Operations (ZERRO) ambulance was begun to meet the range needs of emergency services; it will be trialed by the London Ambulance Service. ULEMCo is working with several industry partners on the project to demonstrate the feasibility of the zero-emissions vehicle.
Per ULEMCo's press release announcing the prototype vehicle, there are several innovations built into the ambulance. These include a hydrogen fuel cell range extender with an electric drive, a low frame chassis and a bespoke lightweight ambulance body. Specific features such as the low access floor and a frame-based body enable it to meet the payload requirements of the service, and the hydrogen fuel cell ensures productivity of the asset with fast and flexible refueling.
"A great deal of hard work from the industrial partners has gone into bringing the ZERRO project to this stage. We believe this is a key milestone in the development of hydrogen mobility, and shows what can be achieved today to achieve zero emissions from HGV and utility vehicles," said Amanda Lyne, MD of ULEMCo, in the company's press release.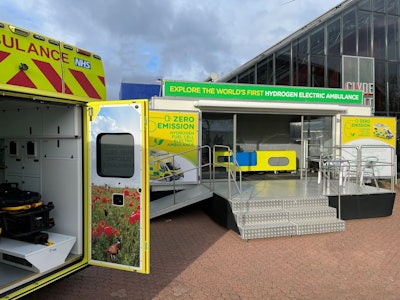 Companies in this article