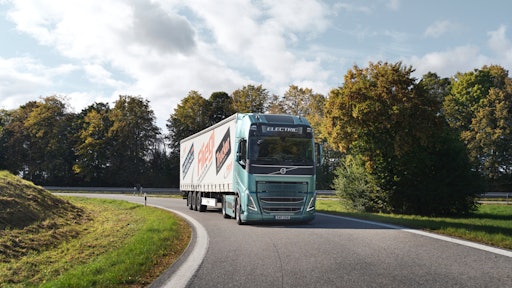 Volvo Group
OEM Industry News Briefs provides a weekly round up of the latest news and company announcements you may have missed in the heavy equipment engineering and manufacturing industries.
Lightning eMotors electric vehicles reach 1 million mile benchmark
Lightning eMotors has announced customers using its electric medium-duty and specialty commercial vehicles have now driven over 1 million miles. The company says the vehicles have driven on roads and highways across the U.S. and Canada on nine different vehicle platforms ranging from Class 3 to 7. Applications include ambulances, cargo vans, delivery trucks, school buses and more.
According to the company, these all-electric vehicles have helped prevent close to 900 tons of carbon dioxide (CO2) from entering the atmosphere.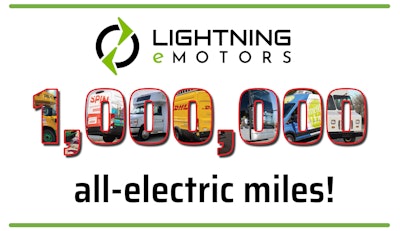 "Lighting has been putting zero-emission commercial vehicles on the road for over four years," said Nick Bettis, director of marketing and sales operations, in the company's press release announcing the milestone. "We see this acceleration in fleet miles accumulation as the ultimate customer validation."
The company says it collected real-time mileage data using its telematics and analytics system which is integrated into all of its vehicles and powertrains.
"It's important to note that this milestone was reached using only real-world data from zero emission all-electric vehicles," said Kash Sethi, chief revenue officer for Lightning eMotors, in the company's press release. "Many alternative fuel manufacturers who are only now pivoting to all-electric include hybrid or CNG miles in their marketing claims, and most also include dynamometer-simulated miles that don't take into account on-road and seasonal driving conditions. That makes a big difference when it comes to evaluating how a vehicle is really performing. When you buy a zero-emission vehicle from Lightning eMotors, you can be assured it has been put through its paces."
Eaton acquires Royal Power Solutions
Eaton has completed its acquisition of Royal Power Solutions, a U.S.-based manufacturer of high-precision electrical connectivity components used in various electric vehicle and energy management applications. The acquisition will help Eaton to further its electrification initiatives for the various industries it serves.
"Growth opportunities tied to the electrification of our economy are accelerating, and Eaton is fully participating through our mobility and electrical businesses," said Heath Monesmith, president and chief operating officer, Industrial Sector, Eaton, in the company's press release announcing the acquisition. "And the addition of Royal Power Solutions enhances our ability to capitalize on this secular growth trend across our eMobility, aerospace and electrical businesses. We are excited to welcome Royal Power Solutions to Eaton."
FPT Industrial wins award for biodiesel research
The National Biodiesel Board (NBB) recently honored FPT Industrial with its Researcher of the Year award for its work in biodiesel research. It received the award for research conducted in partnership with NBB and National Renewable Energy Lab (NREL) focused on the effects of different biodiesel blends on FPT's latest North American engine range.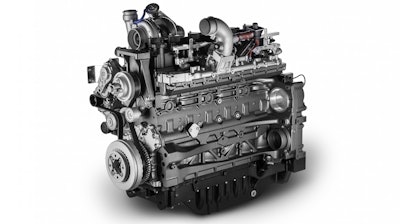 The research evaluated the use of biodiesel in an NEF 6-cylinder Tier 4 Final engine which was endurance tested at NREL's lab in Colorado.
Results from the testing showed the ability of FPT's engine to be fueled by different biodiesel blends.
"I am pleased to see that this partnership generated valuable data for our research and development activities," said Chris Walters, head of Regulatory Affairs Engine Emissions at CNH Industrial, in the company's press release announcing the award. "This project really shows what's possible when we leverage our external partnerships to push forward change in our industries together."
LiuGong North America announces organizational changes
LiuGong North America is starting 2022 with new executive leadership to help further drive company growth. The new appointments include:
Chris Saucedo promoted to Senior Vice President, Strategy & Customer Solutions, leading go-to-market strategy for products in the rental, quarry andaggregates, forestry, industrial, and agricultural segments.
Michel Marchand named Vice President of Sales for the United States and Canada in which he will be responsible for all construction equipment and associated work tool and parts sales, as well as leadership for new dealer recruitment efforts.
Jin Gang appointed as new Vice President of Finance and Supply Chain, leading finance, accounting, parts operations, sales and operational planning, and human resources teams.
Jared Ward promoted to newly created position of Director for Material Handling Sales with responsibility for all material handling equipment and associated parts sales in all markets.
Two new director roles have been created as well to be part of Saucedo's team:
Sam Ternes named Director, CORE (Customer Operational Readiness and Enrichment) Team, leading field-based team focused on growing dealer network and responsible for developing and executing programs and initiatives to aid those dealers and enhance the customer experience.
Jim Westlake named Director of Technical Solutions where he will collaborate with LiuGong.'s global engineering teams and work to transform the technical support process to assist dealers, solve technical issues, and provide product improvements.
Topcon expands global headquarters
Topcon Positioning Group has announced it will open a new training center at its global headquarters in Livermore, CA. The new facility sits on close to 6 acres and is named after John D. Dice, Director of Professional Services who the company says has been instrumental in developing customer and distributor training services during his over 30-year career with Topcon.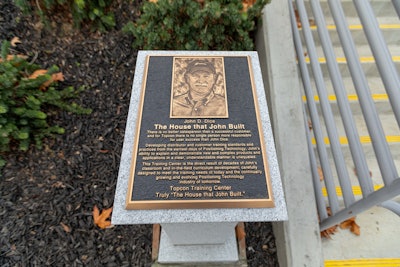 "John has been with the company since the earliest days, and this training center is a perfect expression of John's passion for teaching," said Ray O'Connor, President and CEO, Topcon Positioning Systems, in the company's press release announcing the opening of the training center. "This new facility is the direct result of decades of John's curriculum development — carefully designed to meet the training needs of today, and the continually growing and evolving positioning technology industry of tomorrow."
In addition to opening the new training center, Topcon has purchased a 31,000 sq. ft. building as well as 60 acres nearby on which the company plans to develop a new, state-of-the-art testing site for its construction, geospatial and agricultural products.
"The continued expansion of our Livermore headquarters is in direct response to a global increase in digitalization and technology adoption throughout the construction and agricultural industries," said O'Connor. "This investment not only demonstrates our commitment to supporting the ever-growing demand for technology in the geospatial, construction and agricultural industries, it also shows our dedication to our local economy in a time when so many companies are choosing to leave the State of California."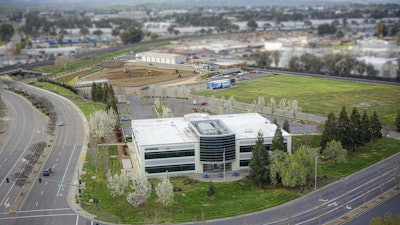 Nook Industries, a developer of engineered linear motion products, has sold its business to Altra Industrial Motion Corp. It will be integrated into Altra's Thomson operation company in the Automation & Specialty segment. Acquiring Nook Industries will help further expand Altra's linear product offering.
"We are excited about the tremendous opportunities created by joining Altra's industry leading suite of motion control products and brands. It was important for us to find a buyer that would build upon my father's legacy," said Joseph H. Nook III, Nook's Chief Executive Officer and President, in the company's press release announcing the sale.
Testing shows range and efficiency of Volvo Electric Truck
An independent energy efficiency test was recently conducted in Germany of a fully loaded heavy-duty electric Volvo truck. Testing showed the vehicle exceeded the officially promoted range and used 50% less energy than diesel counterparts.
A Volvo FH Electric was tested along the Green Truck Route, a 343 km route consisting of various motorways, terrain and tight roads for testing OEMs' vehicles in various road conditions. The truck features 490 kW of continuous power and a gross combination weight of 40 tonnes. It was driven by a German trucking journalist.
"I have to say, when driving this truck it is as agile, or even more agile, than a diesel truck. Drivers will be very surprised about how easy it is to drive, how quiet it is and how well it responds. There are no vibrations whatsoever," said Jan Burgdorf, the journalist who drove the truck.
Per Volvo's press release announcing the test results, the Volvo FH Electric kept an average speed of 80 km/h over the whole route, which was on par with the Volvo FH equipped with a diesel engine and the fuel efficiency package I-Save. Based on the energy consumption of only 1.1 kWh/km, the electric truck had a total range of 345 km on one charge.
"These test results show that it is possible to drive up to 500 km during a regular work-day, with a short stop for charging, for example during lunch time," explains Tobias Bergman, Press Test Director at Volvo Trucks, in the company's press release.
Companies in this article