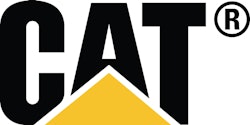 Caterpillar Inc. announces that it plans to open a new manufacturing facility in Thailand. Construction will begin on the new factory in 2011, with production scheduled to begin in late 2013. The facility will produce medium track-type tractors, which are used by Caterpillar customers around the world for various construction applications.
"We continue to make strategic investments in our construction business to support our customers," says Tom Bluth, Caterpillar vice president with responsibility for the company's Earthmoving Division. "We are pleased to announce the expansion of Caterpillar's manufacturing operations in Thailand, which will increase our capacity for our existing range of medium track-type tractors, particularly as we sharpen our focus on meeting long-term customer demand in growth markets."  
The new, 40,000-square-meter (430,000-square-foot) factory will be built on the Hemaraj Rayong Industrial Land in Rayong Province. The new facility will increase the global production of medium track-type tractors to respond to the growth in demand. Once the facility in Thailand is fully operational and at full capacity, it is expected to employ about 900 people.
"The ongoing infrastructure development plans for the world's growth markets combined with a long-term trend toward urbanization and growing wealth in emerging economies should continue to help drive long-term demand for construction equipment," says Rich Lavin, Caterpillar Group President with responsibility for Construction Industries and Growth Markets. "This facility will help to position Caterpillar for continued leadership in the construction industry."      
This new facility adds to Caterpillar's investment in Thailand. Construction on Caterpillar's Underground Mining facility at Hemaraj Rayong Industrial Land is currently underway.