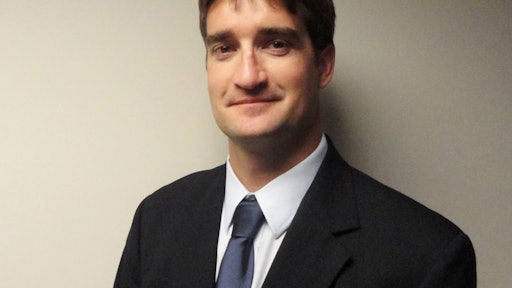 Andrew Redfern has been appointed to the position of Capital Equipment Manager at Atlas Copco Construction Mining Technique (CMT) USA LLC based in Commerce City, CO, effective immediately. In his new role, Redfern will report directly to Torbjorn Redaelli, President and General Manager of Atlas Copco CMT USA.
Since 2007 Redfern has served as Product Manager for Atlas Copco's Surface Drilling Equipment (SDE) division. He began his employment with Atlas Copco as manager of the company's rental fleet in the United States in 2005. Before joining Atlas Copco, Redfern's experience spanned the fields of exploration, geotechnical and foundation drilling.
"His background and experience make him uniquely qualified for this new role," says Redaelli. "Andrew will begin by managing the SDE rental business, and his mission will grow to include the rental equipment of the other business lines. He will have overall administrative and managerial responsibility for the rental assets of our business going forward."
Redfern graduated from the University of Newcastle in Australia with a Bachelor's degree in geology.