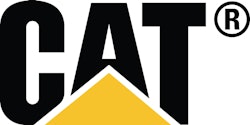 Caterpillar Inc. announces that it will build a new, state-of-the-art, $150 million engine manufacturing facility in India that will produce Perkins branded 4000 Series engines. Perkins is a wholly-owned subsidiary of Caterpillar. The company is also investing an additional $62 million in its existing off-highway truck manufacturing facility in Chennai. The new investment to expand truck capacity in Chennai is in addition to a $108 million investment for Chennai that Caterpillar announced in 2010. Together these new investments will help support customers in India and other growth markets, and are part of Caterpillar's goal to be the leader in its industry in India.
Caterpillar Group President Rich Lavin and Caterpillar India and ASEAN country manager Kevin Thieneman announced the new investments during an event celebrating the 40th anniversary of Caterpillar's manufacturing facility in Thiruvallur, India.
"The Government of India has embarked on an aggressive plan to accelerate road construction and overall infrastructure development, and Caterpillar and our dealers are continuing to make investments in India to support these growth plans," Lavin says. "The investments we announced today will ensure that our customers have access to world class solutions to complete projects on time and at the lowest owning and operating costs."
As part of Caterpillar's 2015 corporate strategy, the company is aggressively investing to increase capacity for a wide range of products in key growth markets such as India and is continuing to invest to support customers in developed economies such as North America, Europe and Japan.
"As our earlier investments in India have neared completion, Caterpillar is moving rapidly to respond to market conditions in India and to make these additional new investments," Thieneman says. "This new investment will play a role in developing our technology further while benefiting our customers who are playing a vital role in the transformation of the Indian economy," Thieneman adds.
The location for the new Perkins engine facility has yet to be determined, although the site selection process is expected to be completed in the near future. Caterpillar currently has three manufacturing facilities, a logistics services base and a research and development center in India.