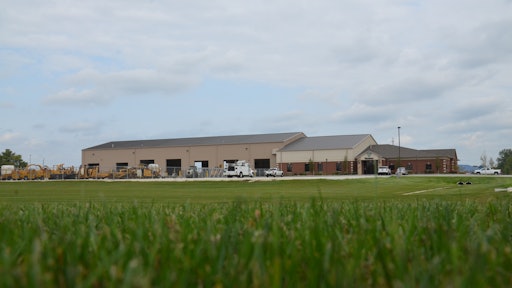 It has been more than 35 years since the Junior Kool family opened the first Vermeer Midwest location in Eureka, IL, so expanding the dealership's original facility — built by Kool in 1976 — was imminent.
"The simple fact is that we had outgrown our Eureka facility," says Steve Kool. "It reached a point where we had people on top of people and the limited space was challenging to manage. The move from Eureka to Goodfield, IL, offers easy customer access as the facility is located right off of Interstate 74. We also increased our shop size considerably, along with the parts storage area and office space. With more than 29,000 square feet (2,694 m2), our new location is almost double the size of the original facility."
Vermeer Midwest also decided to install a geothermal system to heat and cool the new facility. According to Kool, the decision to go geothermal was a no-brainer.
"First and foremost, geothermal is good for the environment," Kool says. "It is a sustainable, cost-effective and efficient heating and cooling source. The long-term payback was also a major factor as we project significant energy savings with the geothermal system. Vermeer is also committed to supporting geothermal, having developed equipment specifically applicable for these types of installations so it was also an opportunity to utilize our equipment."