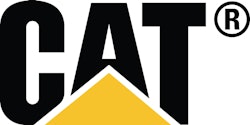 Caterpillar Inc. has announced 2015 fourth-quarter sales and revenues of $11.0 billion, down from $14.2 billion in the fourth quarter of 2014. Fourth-quarter 2015 was a loss of $0.15 per share, down from a profit of $1.23 per share in the fourth quarter of 2014. Excluding restructuring costs, profit per share was $0.74, compared with $1.35 per share in the fourth quarter of 2014.
"Cost management, restructuring actions and operational execution are helping the company while sales and revenues remain under pressure from weak commodity prices and slowing economic growth in developing countries. We took tough but necessary restructuring actions in 2015 – and they were significant. I am proud that our team stayed focused on our customers in this difficult environment. Our balance sheet is strong; our product quality remained at high levels; we gained market position for machines for the fifth year in a row; inventory levels have declined and are well positioned as we look forward to 2016; and our safety levels are world class. We are benefiting now and expect to even more in the future when markets rebound," says Caterpillar Chairman and Chief Executive Officer Doug Oberhelman.
Full-Year 2015
This past year was a difficult one for many of the industries and customers Caterpillar serves. Sales and revenues for 2015 were nearly 15% lower than 2014 and 29% off the 2012 peak. The two most significant reasons for the decline from 2014 were weakening economic growth and substantially lower commodity prices. The impact of weak economic growth was most pronounced in developing countries, such as China and Brazil. Lower oil prices had a substantial negative impact on the portion of Energy & Transportation that supports oil drilling and well servicing, where new order rates in 2015 were down close to 90% from 2014.
"We anticipated about $5 billion of the $8 billion sales and revenues decline in our January 2015 outlook as we started the year. Actual sales and revenues were about $3 billion below that $50 billion outlook because of steeper than expected declines in oil prices, a stronger U.S. dollar, weaker construction equipment sales and lower than expected mining-related sales in Resource Industries," adds Oberhelman.
In 2015, the company took substantial additional restructuring actions to lower its cost structure. As a result, restructuring costs of $908 million were higher than anticipated when it started the year. Additional restructuring costs were the most significant reason profit per share of $3.50 was below the January 2015 outlook of $4.60 per share. Excluding restructuring costs, 2015 profit per share was much closer to expectations, despite about $3 billion of lower sales and revenues. For 2015, profit excluding restructuring costs was $4.64 per share, $0.11 per share lower than the $4.75 per share excluding restructuring costs expected in the company's outlook as it started the year last January.
Financial Position/Cash Flow/Cash Deployment
An important element of Caterpillar's strategy is maintaining a strong balance sheet to weather the ups and downs of the cyclical industries it serves and to support growth when business improves. It finished 2015 with $6.5 billion of cash and a strong balance sheet with a Machinery, Energy & Transportation (ME&T) debt-to-capital ratio of 39.1%, well within its target range of 30-45% and only slightly higher than 37.4% at year-end 2014.
ME&T operating cash flow was $5.2 billion in 2015, and with modest need for capital expenditures, helped enable a 10% increase in the quarterly dividend and about $2 billion of share repurchases in 2015.
"Fundamentally, we stayed focused in the right areas: we delivered solid cash flow, maintained a strong balance sheet and our credit rating, and increased the dividend. Maintaining our current dividend and our credit rating is important even in these tough times – it is a high priority for the company," says Oberhelman.
Caterpillar has a substantial captive finance company, Caterpillar Financial Services, which serves thousands of customers around the world. Key portfolio metrics, such as past dues and credit losses, were near historic averages despite weakness in the industries it serves and are an indication of how well the finance business is managed.
"I am particularly encouraged that our Cat Financial portfolio is performing so well because it is core to our business and important for our customers. In fact, past dues were slightly lower at year-end 2015 than they were at the end of 2014," Oberhelman adds.
2016 Outlook
The outlook for 2016 sales and revenues does not anticipate improvement in world economic growth or commodity prices. Sales and revenues are expected to be in a range of $40-$44 billion – a mid-point of $42 billion. The mid-point of the range reflects a decline of about $3.5 billion from last October's preliminary outlook for 2016 sales and revenues and a year-over-year decline of about 10%. The decrease from last October's preliminary outlook is largely a result of continued declines in commodity prices and economic weakness in developing countries.
The profit outlook for 2016 is $3.50 per share at the mid-point of the sales and revenues range. To provide a better understanding of its expectations for 2016 profit, Caterpillar is providing its outlook with and without anticipated restructuring costs. Over the past few years, it has undertaken restructuring activities designed to lower its long-term cost structure. Additional restructuring actions are anticipated in the 2016 outlook. Caterpillar expects the cost of these restructuring actions in 2016 to be about $400 million or about $0.50 per share. Excluding restructuring costs, the profit outlook for 2016 is about $4.00 per share at the mid-point of the sales and revenues range.
Sales in Energy & Transportation are expected to decline about 10-15% from 2015. Much of the decline is a result of low oil prices. During the first half of 2015, sales remained at relatively high levels for equipment used in drilling and well servicing because Caterpillar started the year with a substantial order backlog. Sales declined during the second half of 2015 as orders from the backlog were shipped and new order levels were weak. That impact, along with the further decline in oil prices, are the primary reasons for the expected decline in Energy & Transportation's 2016 sales. In addition, continuing weakness in economic conditions in much of the world is expected to be negative for sales of power generation equipment, industrial engines, marine and rail.
Sales in Resource Industries are expected to be down about 15-20% from 2015 as a result of continuing reductions in mining-related commodity prices and difficult financial conditions for many mining customers around the world.
Sales in Construction Industries are expected to decline about 5-10% from 2015. In the United States, improving labor market conditions and relatively stable economic growth should continue to support the wider economy and construction. However, Caterpillar expects weakness in developing countries and lower activity in oil-producing regions to persist.
Positively impacting the profit outlook is substantially lower pension and other postemployment benefit (OPEB) costs. The most significant reason for lower pension and OPEB costs is from a change in accounting principle so expense reflects the effects of economic and interest changes in the year in which the gains and losses are incurred. The impact of this change is expected to have a positive impact on 2016 profit of about $425 million. In addition, the company is expecting substantial additional cost reduction in 2016, much of it from the restructuring actions taken in 2015. The positive impacts on profit from lower costs and lower pension and OPEB expense are expected to be more than offset by the impact of lower sales and revenues.
"Our outlook reflects struggling oil and other commodity markets, and continued economic weakness in developing countries. While the U.S. and European economies are showing signs of stability, the global economy remains under pressure. While we manage through these difficult economic times with substantial restructuring actions to lower costs, we are also preparing for the long term. We are continuing substantial investments in R&D and our digital capabilities. These investments will be positive for Caterpillar and our customers through connected fleets and jobsites, and access to data and predictive analytics. Investing in the future is important to improving productivity and the bottom line – for Caterpillar and our customers over the long term. While it is tough to predict when an economic recovery will happen, the investments we are making and the actions we are taking to lower our cost structure and improve quality and our market position will help deliver better results when a recovery comes," says Oberhelman.