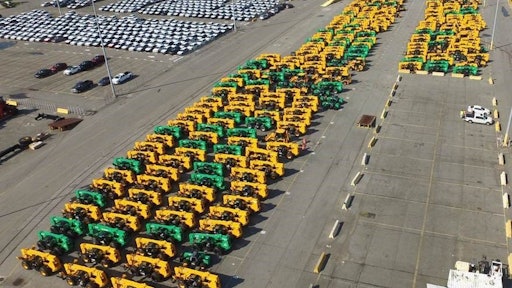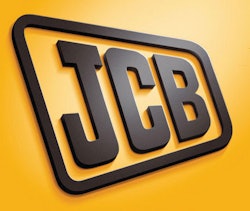 In early 2015, JCB received what was then the company's largest single vessel shipment of 341 construction and agricultural machines to the Georgia Ports Authority from its manufacturing facility in the United Kingdom. That record was broken earlier this week when JCB's UK facility shipped over 400 machines worth more than $35 million to the Georgia Ports Authority. Over the next few weeks, JCB will inspect and configure the machines to customer specifications at its North American headquarters in Savannah, before shipping the units to authorized distributors throughout North America.
"The fact that we continue to receive more machines from the UK is indicative of JCB's continued growth in the United States, Canada and Mexico," says Ken Bianco, Vice President of Commercial Operations for JCB North America. "While the market for construction and agricultural machines are stagnant or declining in many parts of the world, this particular market remains strong for JCB. Our employees and dealers have worked diligently to increase demand for JCB products. This new shipment will help us fulfil that demand."
The vessel "Tugela" brought the 400-plus JCB machines directly from the United Kingdom on May 28. While these particular machines were imported, JCB manufactures its full line of 18 model skid steers and compact track loaders, along with the 3CX backhoe, at its Savannah headquarters for export across the globe.
"North America has been identified as JCB's largest potential market for growth," states Arjun Mirdha, President and Chief Executive Officer of JCB Inc. "The company has made substantial investments over the past 5 years to support a growing equipment population and to increase market share. Shipments such as the one delivered by 'Tugela' demonstrate JCB's continued success in building profitable demand for its products across the United States and Canada."
While JCB is pleased to be increasing its market share, the company is also proud to be positively contributing to the local and regional economies in Georgia.
"Working with partners like the Georgia Ports Authority makes it possible for us to continue investing in the communities where we live and work," says Mirdha.