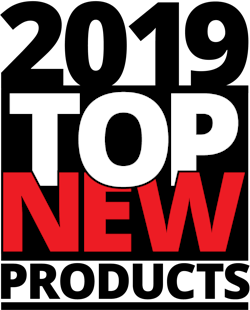 Each year the Top New Products list recognizes the most viewed products on OEMOffHighway.com in the past 12 months. This year, we have selected one winner in each of the main categories on our website—Engines, Drivetrains, Fluid Power, Electrical & Electronics, Operator Cab and Engineering & Manufacturing—to demonstrate the diversity of products we cover and their importance to our readers. Read about each winning product below, as well as runners up in each category.
Engines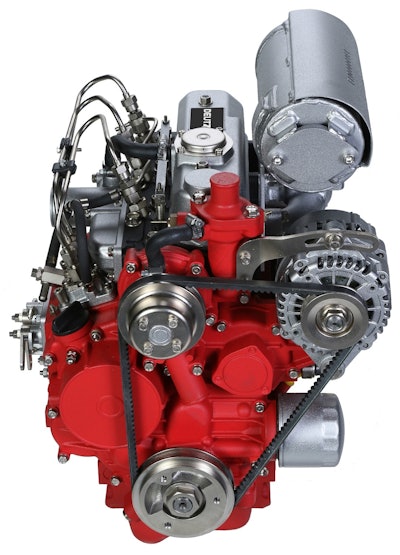 DEUTZ Corporation has expanded its line of under-25 hp engines with the D1.2 and the D1.7.
Meets latest emissions regulations in both North America and the EU

Naturally aspirated, three-cylinder configurations

Offered in 1.2 and 1.7 L (1,200 and 1,700 cc) displacement

Output ratings up to 25 hp (18.6 kW)

Can be utilized with new E-DEUTZ products, providing customers with complete hybrid package
Runners up for the Engines category
Honda GX50 Mini-Four Stroke Engine
---
Drivetrains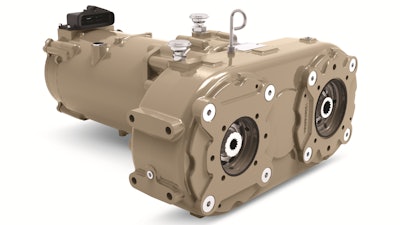 John Deere Power Systems (JDPS) debuts its modular electric drivetrain components.
Designed specifically to meet demands of rugged off-highway market
Provides durability while giving OEM customers flexibility they need to easily implement hybrid power in their equipment
Can be optimized for wide variety of off-road hybrid and electric vehicle applications
Features compact, high-speed motors, controlled by power electronics from John Deere Electronic Solutions
Integrated in various John Deere pump drive and transmission solutions resulting in flexible drivetrain portfolio for ease of OEM implementation
For OEM applications ranging from variable speed power generation to fully electric vehicle transmissions
Offers power generation and traction drive solutions up to 200 kW per unit
Includes both power generation and traction drive components
Managed through John Deere inverter to ensure balanced energy system
Runners up in the Drivetrains category
Allison Transmission AXE Series Fully Integrated Electric Powertrain System
---
Fluid Power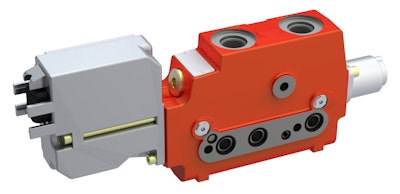 The LCV proportional directional valves from Bucher Hydraulics offer a combination of the advantages of hydraulics, stepper-motor control and CANbus technology.
Meets requirements for automatic steering and precision control of working positions

Can be used in all climate zones, including those as warm as 40 C (104 F) and as cold as -40 C (-40 F)

Operated by brushless electric stepper motor with integrated electronics, which in turn is controlled via CANbus

Targeted at applications in agricultural and municipal technology where machines are designed for flow rate of 120 l/min (31.7 gpm) and operating pressure of 250 bar (3,625.94 psi)

Features complete separation of electromechanical operation and hydraulic functions, together with intelligent actuator

Users can take advantage of exact control to match valve block to individual requirements

Pilot pressure not required, ensuring no affects from external influences such as pressure- and temperature-fluctuations, viscosity or contamination

No tendency to oscillate

Offers stable functions for all linear and rotating actuators

Intelligent actuator ensures reproducible positioning of control spool, without hysteresis and sensors

Neutral position is determined at every start

Mechanical play is detected and compensated for, so control accuracy is maintained at optimum level throughout entire life cycle

Moves directly to precisely defined position

CAN actuator eliminates previously typical valve overshoot

Required flow rates can be set more precisely, and opening points can be approached with linear resolution of 7 µm

Capable of reaching high travel speeds (80 mm/s at 12V or 100 mm/s at 24V)

Optimized acceleration ramps help achieve short step-response times (from 0-7 mm in 110 ms, for example)

Provides ease of operation by enabling synchronous operation of up to six actuators in the same mode

Up to 10 valve sections can be combined in one valve block, and all valves are equipped as standard with four operating positions (including a float position)

Held in position without leakage

Arrangement of valve sections on either side of central inlet section reduces internal pressure losses to a minimum and simplifies both initial installation and extension at a later date

Users can select valve sections complete with upstream or downstream compensators or assemble them in valve block

Additional functions can be included such as anti-shock and make-up valves, as well as a boost function with which a higher flow rate of up to 170 l/min (44.9 gpm) is briefly available

Allows easy switch over from flow control to pressure control
Runners up in the Fluid Power category
Bosch Rexroth MCR-S Radial Piston Motor
AKG AP Series for Industrial Hydraulics
---
Electrical & Electronics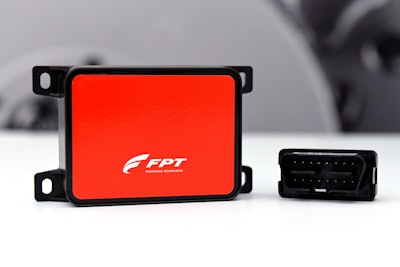 FPT Industrial is introducing its telematics solution to meet the need for connected engines.
Easy to install
Collects data via On-Board Diagnostic (OBD) port
Sends all information via GSM to centralized cloud storage
GSM connection allows users to receive and monitor engine parameters and alerts
End users can access mobile app with user-friendly dashboard that shows key engine parameters, such as load, fluid levels and working hours, machine's GPS position and service reminders
Enables maintenance intervals to be scheduled, optimizing uptime and potential malfunctions to be detected early
Web portal dedicated to fleet owners, dealers and OEMs provides additional information
In addition to comprehensive set of engine parameters, service reminders (both maintenance alerts and fault codes) and GPS position, portal presents complete overview of equipment's mission and engine usage
OEMs, dealers and fleet owners can follow up specific requirements with tailored actions
Fleet monitoring enables advanced services and care, improving fleet management efficiency with a positive impact on overall Total Cost of Ownership (TCO)
Dedicated FPT Control Room offers tailor-made service to customers requiring specific focus on TCO reduction and Uptime optimization through remote real-time data analysis and proactive activation
OEMs and end users can receive predictive diagnosis to anticipate unexpected events and enable flexible maintenance
Runners up in the Electrical & Electronics category
Eaton TFX Remote Monitoring System
Raven VSN Visual Guidance System
---
Operator Cab

The HR-Series from Carling Technologies is a perimeter illuminated, IP68 sealed rocker switch.
Low profile actuator that is available in either two or three positions
Variety of dependent and independent illumination options, and momentary and maintained circuits
Up to two customizable laser-etched legends available
Supports various illumination options and allows switch to be rated up to 20 amps, eliminating need for relays
Fits industry standard cutout
Dynamic perimeter illumination
20A 12V DC
Typical applications include lawn and garden equipment and other off-highway, as well as on-highway applications
Runners up in the Operator Cab category
Liebherr DC5 Display Controller for Mobile Machinery
Vision Systems Smart-Vision Camera Monitoring System
---
Engineering & Manufacturing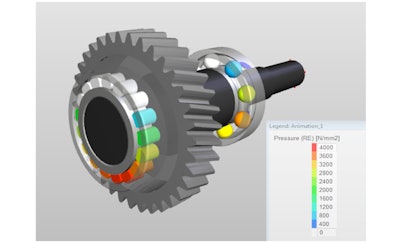 SKF SimPro Quick single-shaft bearing simulation software was developed to quickly evaluate the design of bearing arrangements and their field performance based on relevant application requirements and conditions.
Provides designers with more SKF engineering knowledge and autonomy to accelerate their design process and optimize selection of bearings
Features simple and easy user interface
Enables customers to select bearings directly from SKF's new Rolling Bearings Catalogue 17000, ensuring the latest updates are taken into account
Gives customers numerous options for designing an optimal bearing arrangement, everything from two bearings on a shaft to as many bearings as required
Building a complete model requires only a few steps
After users work through the initial steps and complete a model, an option is provided to run a single data set analysis (single analysis) or to run several conditions (load cycle analysis) based on the defined operating boundaries
Output of the analysis includes several data tables and visuals that enable users to create preferred template set-up for a report
Typical tables show, e.g., bearing loads, operating internal clearances, friction, misalignment, deflection and SKF rating life as well as a modified rating life according ISO/TS 16281:2008
Defines conditions where bearings may experience lower service life compared with calculated fatigue life
Excessive misalignment, insufficient loading, overloading and an excessive running speed are warnings that are provided if operating conditions are violating any recommended conditions
Other tables in the output provide important details about relubrication intervals, operating clearance, bearing defect frequencies and gear forces
Visual plots and animations add to the level of result details
Three-dimensional animation is included to examine roller pressure distribution in the bearing and boundary conditions' impact on shaft and bearing movement
Runners up in the Engineering & Manufacturing Category
Philippi-Hagenbuch Push Block for Articulated and Rigid-Frame Trucks