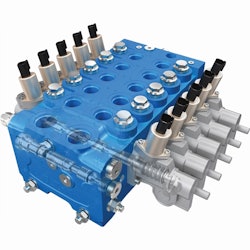 Eaton
One of the biggest stories in 2020 was the merger of two of our industry's largest companies—Danfoss and Eaton. Bringing their hydraulics expertise together will enable them to better serve customers in the heavy equipment space, as well as reach new market segments. Their merger demonstrates the ongoing consolidation that is occurring in the industry as a means of enhancing technology and innovation.
New technology developments—particularly those related to electrification, hybridization and automation—were also popular once again this year as manufacturers continue to advance their development efforts.
January 21, 2020
The acquisition is in line with Danfoss' strategy to strengthen its core businesses and enhance customer value.
2. Top 4 Heavy Equipment Industry Trends in 2020
January 21, 2020
Increased use of technology and a shift in the way equipment is utilized will bring about many changes for OEMs in the heavy equipment market in 2020.
3. DEUTZ and SANY Unveil Jointly Developed Truck Engine
July 17, 2020
The new D12 engine featuring a power output of 360 kW was integrated into the new 'Kingway 435' truck.
4. Kubota Unveils Autonomous, Electric Concept Tractor
January 28, 2020
Kubota's new concept tractor is 100% electric and fully autonomous, demonstrating the company's vision for the future of agriculture.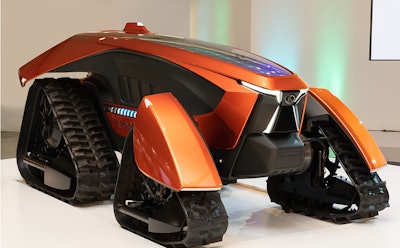 5. STEYR Unveils Hybrid Concept Tractor
November 12, 2019
The design of the Konzept hybrid tractor focuses on the use of zero-emission powertrains, innovative drive solutions and a futuristic operator environment.
6. AEM Connecting Manufacturers with Safety Supplies
May 14, 2020
AEM and The Marek Group are partnering to provide a hub for businesses to find COVID-19 supplies, including PPE and sanitizing supplies.
7. Kubota Unveils Electric Tractor, Excavator Prototypes
February 6, 2020
Kubota is currently developing and testing battery-electric mini excavators and tractors to meet the growing need for alternatives to diesel-powered equipment.
8. Caterpillar Introduces Hybrid Engine Concept
March 12, 2020
At CONEXPO 2020, Caterpillar showcased its latest engine technologies which includes a hybrid engine concept which captures surplus energy through a parallel hybrid system and reuses it when needed.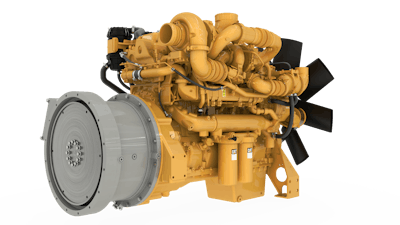 November 7, 2019
Angeles Equity Partners has acquired Crenlo and WIEC, and will merge them into a single entity to drive growth through improved manufacturing scale and capabilities.
10. Global Construction Markets Slowing due to Impacts of COVID
July 14, 2020
GlobalData reports many global construction markets will see slower growth in 2020 due to measures put in place to slow the spread of COVID-19.