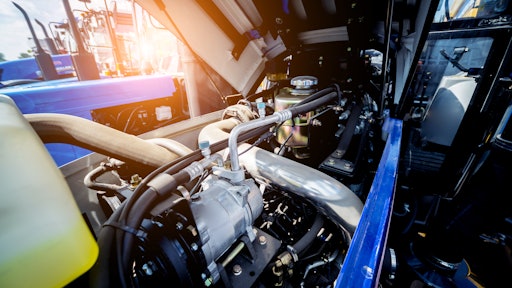 ©romaset – stock.adobe.com
For several years—essentially since the implementation of Stage V in the European Union—there has been speculation of whether or not a Tier 5 emissions regulation for off-road engines would be put in place in the U.S. Along with that has come a question of what all that type of regulation might entail.
California has finally shed some light on what a Tier 5 regulation might look like. On November 3, the California Air Resources Board (CARB) held a Public Rulemaking Workshop to discuss objectives and tactics for a Tier 5 emissions regulation for diesel off-road engines. Various goals for the potential new emissions standard were outlined during the workshop including:
Lower criteria pollutant and greenhouse gas (GHG) emission standards
New low load cycle (LLC) certification
Promulgation of emissions credits for hybrid powertrain and zero-emission engines
Increase in the useful life standards for off-road equipment
Extension of minimum warranty periods
Restrictions on prolonged idling
Development of on-board diagnostic (OBD) requirements
Implementing a manufacturer-run off-road in-use testing program
Overall, the goal of the new regulation is to reduce oxides of nitrogen (NOx) and particulate matter (PM) from new compression-ignition (CI) engines further than what is currently regulated by Tier 4 Final.
Stricter emissions limits under consideration
Currently, CARB says it is evaluating the potential for up to a 90% more stringent NOx standard and up to 75% more stringent PM standard compared to Tier 4 Final. A standard for carbon dioxide (CO2) emissions is also being considered; this would be the first time they would be implemented for off-road engines.
According to CARB, other aspects it is considering for the new regulation include enhancing in-use compliance, more representative useful life periods and development of a low-load test cycle. In addition, an on-board diagnostics (OBD) requirement is under consideration which would be a first for the off-road equipment industry.
CARB is looking to implement these new emissions standards across all engine power categories, including those which do not currently use exhaust aftertreatment devices. It says over half of all new off-road CI engines as of model year 2020 are certified in California to Tier 4 Final without devices such as diesel particulate filters (DPF).
However, CARB notes the U.S. Environmental Protection Agency (EPA) preempts California from being able to regulate construction and agricultural equipment with a power rating under 175 hp (130 kW). As such, there is hope from CARB the EPA will strengthen its standards for off-road equipment in this power range which the organization says is responsible for 30% of NOx emissions.
A proposal for a Tier 5 regulation is planned for 2024 with implementation expected to start in 2028. CARB says it is working with various research partners to evaluate how feasible it will be to create lower NOx, PM and CO2 emissions standards.
Whether this or a similar Tier 5 regulation will be taken up by the EPA and implemented across the U.S. remains to be seen. Doing so would of course benefit manufacturers and their end use customers by enabling them to have products which are compliant across the U.S.
President Biden announced in April 2021 a goal of reducing economy-wide net GHG emissions by 50% to 52% by 2030. So new emissions standards for off-road engines like a Tier 5 feasibly could be a part of achieving this target.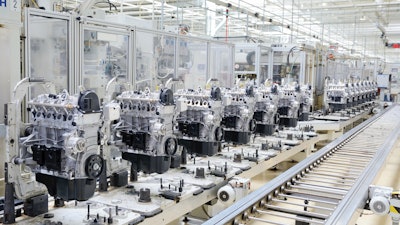 California leading the way in emissions standards
The proposed Tier 5 emissions regulation is just one of the initiatives under California Governor Gavin Newsome's recent executive order, N-79-20, which aims to combat climate change. Most recently he signed a law banning the sale of gas-powered small off-road engines beginning in 2024.
Additional programs to be initiated as part of N-79-20 related to the off-road equipment industry include:
Clean Off-Road Equipment (CORE) Construction Funding
Zero-Emission Industrial Forklift regulation
In-Use Off-Road Diesel Fleet Requirements
The Targeted Manufacturer Rule
Emissions reduction efforts are taking place in the heavy-duty on-highway segment, as well. In June 2020, CARB adopted the Advanced Clean Trucks (ACT) rule which will require all new trucks sold in California to be zero-emissions electric vehicles by 2045. A few months later, 15 U.S. states and the District of Columbia signed a memorandum of understanding (MOU) to achieve full electrification in medium- and heavy-duty vehicles by 2050. California was among the 15 states which signed the MOU.
Technology advancements in engines and related systems as well as those being made in the electrification and hydrogen space are making the case for further emissions reductions more feasible than they might have been in years past. However, there is still much discussion needed between lawmakers and the off-road engine and equipment industry to determine what exactly is technologically feasible in the planned timeframe.
Industry perspectives
Although today's engine and emissions-reduction technologies are quite advanced, it is possible even more technologically advanced solutions will be necessary to meet Tier 5 regulations. During a recent webinar hosted by the Diesel Technology Forum on innovations in construction equipment, it was said by one presenter that the industry will be able to look at some of the technologies used in the on-road sector such as catalysts to meet the proposed emissions targets.
However, it was also stated by one member of the off-road equipment industry during the Argus Vehicle Emissions and DEF Summit there are limitations to some technologies such as NOx sensors. They are not currently capable of sensing what will be needed in the future, requiring new technology to be developed.
Additional challenges brought up by the speaker included packaging constraints and in-use compliance tests as there is a wide array of machine diversity in the off-highway equipment industry.
Despite the challenges, many engine and equipment manufacturers have been anticipating the potential for further emissions reduction targets and continue to refine their engine and machine designs. In addition to improving upon current engine designs, there are also advancements being made in new engine technologies such as opposed-piston and alternatively fueled options.
READ MORE: Engine Technology to Meet Emissions Regulations and Beyond
Additional details regarding the potential Tier 5 off-road emissions regulation in California can be found on CARB's dedicated web page for the standard.
To learn more about alternative power sources, read the 2022 PowerBook now.