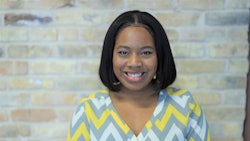 Bryce is the assistant editor for oemoffhighway.com, greenindustrypros.com, and safesecureopenings.com. Email Bryce at bgill@acbusinessmedia.com.
Bryce was born and raised in Wisconsin. She recently graduated from the University of Wisconsin Whitewater with a Bachelors Degree in Journalism with an emphasis in broadcast, print and web.  
When Bryce isn't writing for all three brands, she spends her time with her family and two dogs at the dog park.