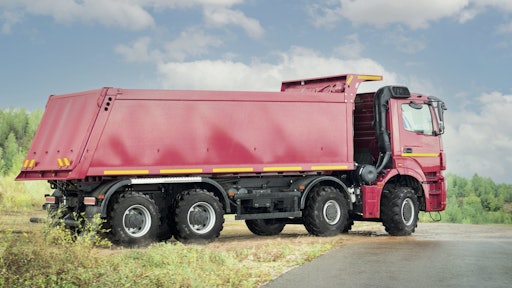 BKT
Component manufacturers are continually developing new products and further enhancing their offerings to provide OEMs with solutions that will best fit their equipment designs and end use customer needs.
Each week we'll provide an overview of the latest components which have entered the heavy-duty mobile equipment market to help you find the products you need for your machine designs.
And be sure to check out our Component Directory for even more products. There you can also search by component categories and type.
WIKA Mobile Control gSENS LWG Length/Angle Sensors
WIKA Mobile Control has redesigned its gSENS LWG length/angle sensors for enhanced integration and reliability. With a compact and robust design, these sensors are ideal for use in harsh environments.
Per the company's press release about the sensors, they deliver one-to-one electrical and mechanical compatibility with all type 15x, 2xx, 3xx and 5xx gSENS LWG models and the corresponding PAT brand products.
Modified to greatly speed up on-site installation without altering their mechanical design or electrical connections
Makes redesigning machines easier without the need for any design, electrical, mechanical, or software-related modifications
Features EN 13849 performance level PL d/Cat. 3-compliant functional safety and delivers functionally safe signals for length, angle, and hoist limit switches
Learn more about the gSENS LWG Length/Angle Sensors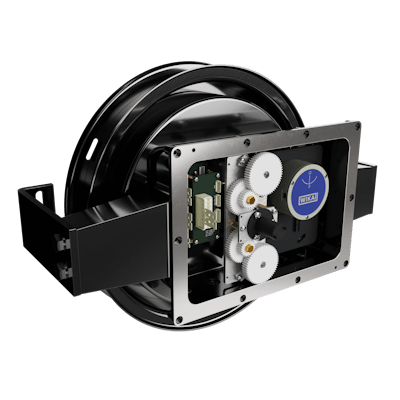 SONCEBOZ Compact Power BLDC Electric Motors
SONCEBOZ has introduced the Compact Power BLDC Electric Motors which are designed to provide an efficient solution for single systems such as steering pumps, water pumps and compressors, to offer an optimized power-on-demand system.
The BLDC is designed for mobile applications and battery-operated machines, offering 24, 48, and up to 800V. Capable of providing up to 5 kW (6.7 hp) continuous power and 25 Nm (18.4 lb.-ft.) peak torque, the motor is suited for use in demanding applications.
Features of the Compact Power BLDC Electric Motors include:
Can be used in demanding applications
Offers efficiency of up to 90% as well as seamless system integration
Can be used for the electrification of auxiliaries around the engine to aid design of cleaner and more efficient vehicles
Learn more about the Compact Power BLDC Electric Motors
Ewellix CASM-100 and LEMC Electromechanical Actuators with Built-In Wireless
Sensors
Ewellix, formerly SKF Motion Technologies, has redesigned the CASM-100 and LEMC electromechanical actuators with built-in wireless sensors.
"Both types of actuators are available in multiple combinations covering a wide range of applications which makes them particularly popular with manufacturers and design engineers. Increased accuracy, flexibility, high performance, and reliability of these actuators all adds up to improved productivity and lower maintenance costs for our customers compared with traditional hydraulic systems," said Damien Ehry, Global Business Support Manager at Ewellix, in the company's press release about the sensors.
Features of the CASM-100 and LEMC actuators include :
Integrated force sensors within the body provide precise measurement of the torque delivered from the motor through the internal ball or rollerscrew, even when the actuator is stationary
Sensor acts as a temperature monitoring device that activates an alarm if the actuator is at risk of overheating
Provides operational information in real-time, which can be communicated to higher level control systems
Learn more about the CASM-100 and LEMC Electromechanical Actuators with Built-In Wireless Sensors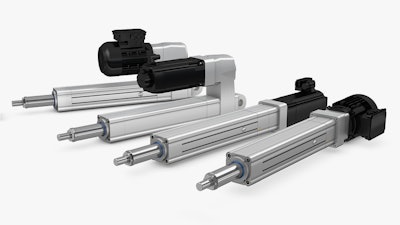 BKT MULTIMAX MP 569 Tire
BKT has introduced the MULTIMAX MP 569 tire for agriculture trucks. They are engineered for use on the front axle of agriculture trucks in size 445/65 R 22.5 size. On the rear axle, size 600/50 R 22.5 FL 633 PERFORMA are utilized.
Per the company's press release about the tire, the new product is part of the MULTIMAX line which includes tires that are ideal for agro-industrial activities and are designed for use at high speeds with heavy loads. BKT's MULTIMAX MP 569 is ideal specifically for a range of applications for agriculture trucks, mixed-use vehicles which are deployed when road movements are also necessary.
Features of the MULTIMAX MP 659 tire include:
Optimized tread design provides better traction in the field and self-cleaning properties
Tread design provides users with a comfortable ride and stability
Optimizes fuel consumption due to low rolling resistance
Learn more about the BKT MULTIMAX MP 569 Tire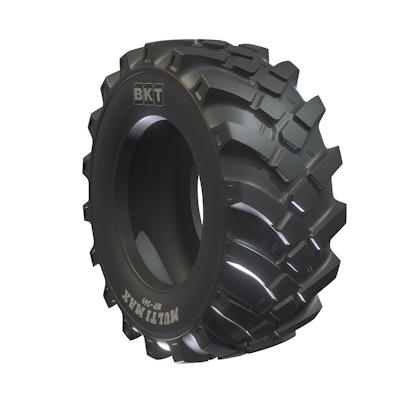 JW Winco GN 761 Series Toggle Latches
JW Winco has launched the GN 761 series toggle latches. They are made of zinc plated steel or stainless steel, and available in custom designs. The latches are designed to provide fast and secure closing of flaps, lids covers or hoods.
Per the company's press release about the latches, they can be fitted with an integrated spring to compensate for tolerances or elastomer inserts could be used if the latch bold and the catch do not align.
Features of the GN 761 series toggle latches include:
Thread on the latch bolt allows for simple adjustment of the travel distance to ensure precise actuation of the lever
Optional designs with customized dimensions, shapes and features are available
GN 761.1 model features safety hook integrated into the body which automatically latches into the actuating lever at the end of the closing movement
Can only be opened after unlocking the safety hook
Learn more about the JW Winco GN 761 Series Toggle Latches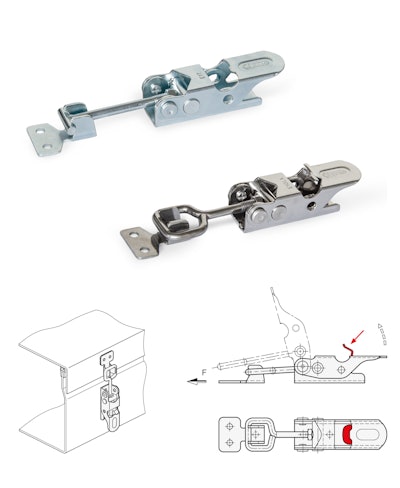 Companies in this article