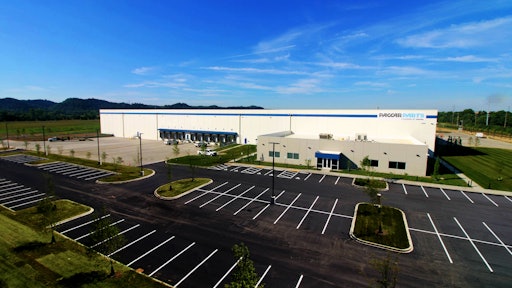 PACCAR
Our latest industry update features information about recent news in the heavy-duty on- and off-highway industry. It includes information on recent distribution agreements, new hires and technology deliveries.
Kohler Leader Passes Away
Dynamic leader and Kohler Co. Executive Chairman Herbert Vollrath Kohler, Jr. passed away on September 3, 2022, in Kohler, Wisconsin. He was 83. His leadership transformed the plumbing products manufacturer founded by his grandfather into a global and diverse family of businesses. He invested beyond plumbing products to strengthen the company's other core business—power—and expanded the portfolio with a series of acquisitions of engine and power companies.
Learn more from For Construction Pros.
PACCAR New Distribution Center
PACCAR Parts' new distribution center (PDC) in Louisville, Kentucky, is fully operational. The 260,000-square-foot facility increases parts availability for dealers and customers in the central, mid-Atlantic and southeastern regions of the U.S. The facility includes technologies and innovation to increase operational efficiency. The distribution center is PACCAR Parts' 18th PDC, increasing capacity to more than 3.4 million square feet of warehouse space.
Learn more from PACCAR.
Danfoss Power Solutions Names New Global Director of Talent and Diversity and Inclusion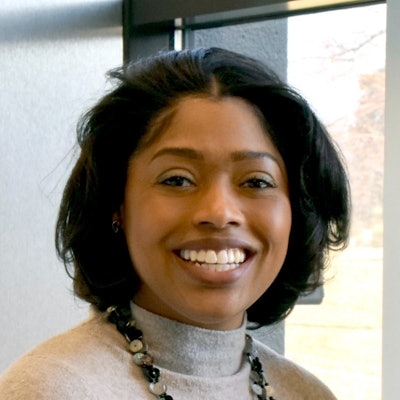 Danfoss Power Solutions, a global supplier of mobile and industrial hydraulics and electric powertrain systems, appointed Robin Carter-Cooper global director of talent and diversity & inclusion (D&I), effective immediately. Based in Grand Blanc, Michigan, Carter-Cooper joins the human resources leadership team, reporting directly to Christina Fuchs, vice president of human resources.
In this newly created position, Carter-Cooper will guide talent management and D&I initiatives across Danfoss Power Solutions. She brings more than 10 years of leadership experience to the role, focused on diversity, equity, and inclusion in high-performing work cultures.
Learn more from Danfoss Power Solutions.
Bladon and Jubaili Bros Pen Distribution Agreement
Bladon Micro Turbine (Bladon), a manufacturer of micro turbine gensets (MTGs), signed a multicountry distribution partnership agreement with global power solutions provider Jubaili Bros. Jubaili Bros will distribute and support the supply of Bladon's MTG power platform throughout the Middle East, Africa and Asia. This type of partnership is the first of its kind for Bladon and represents a multifaceted collaboration with Jubaili Bros which employs 1,500 staff in 30 branches and service centers across 11 countries.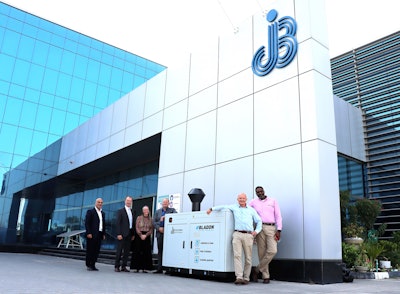 This partnership will change the way the markets' need for clean power can be fulfilled. Under the terms of the partnership, Jubaili Bros will incorporate the Bladon MTG into its portfolio of power solutions, including those supplied to telecom tower companies and mobile network operators. This partnership will also help broker the introduction of Bladon's technologies into new markets including commercial, industrial, oil and gas, and mining industries. The two companies have dispatched systems to Nigeria and the UAE and embarked on an extensive training program for Jubaili's team of technicians and support staff.
Learn more from Bladon.
Autocar, LLC, Delivers All-Electric Tractor
Autocar, LLC, announced the first delivery of its new all-electric terminal tractor, the E-ACTT, to Old Dominion Freight Line. Autocar representatives traveled with the first E-ACTT to Old Dominion Freight Line's facility in Rialto, California, to help facilitate driver orientation before the terminal tractor starts working in the field. The delivery of the all-electric terminal tractor is part of Old Dominion's efforts to electrify its fleet by testing the equipment in daily operations.
Announced in 2021, the E-ACTT is equipped with a 210-kWh modular battery pack designed to last for almost a full day on one single, full charge, along with features offering a long-lasting battery life. The purpose-built terminal tractor will help fleets achieve commercial fleet electrification and experience the benefits of investing in electric options.
Learn more from Autocar.
ZF to Supply DC Metro with Spur Gear Drives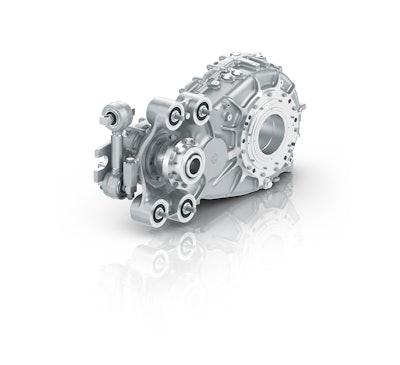 ZF will produce a newly developed two-stage spur gear drive for the Washington Metropolitan Area
Transit Authority (WMATA). The first units will be delivered in July 2023 and will celebrate their premiere in Hitachi Rail's new WMATA 8000 series of vehicles.
Learn more from ZF.
CNH Industrial Announced Board of Director Changes
CNH Industrial N.V. announced that John Lanaway has retired from the company's board of directors with immediate effect for health reasons. Lanaway served on CNH Industrial's Board, and that of its predecessor companies since his initial appointment in 2006. Karen Linehan was appointed as Lanaway's successor as chair of the audit committee.
Learn more from CNH Industrial.