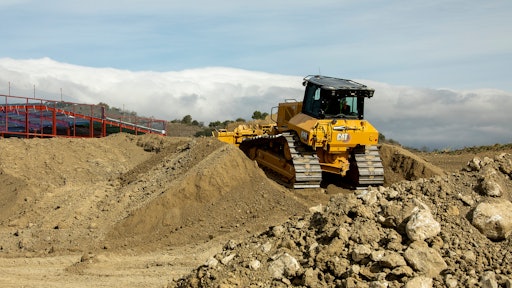 Caterpillar Inc.
Association of Equipment Manufacturers (AEM) President Dennis Slater issued the following statement after the United States House of Representatives passed implementing language to ratify the United States-Canada-Mexico Agreement (USMCA).
"With today's bipartisan House vote to ratify the USMCA, we're another step closer to securing a North American trade deal that works for U.S. farmers, equipment manufacturers, and hardworking American families," said Slater. "The USMCA will be a boon for our industry and the broader U.S. economy, adding up to $68 billion to our economy, creating 176,000 jobs, and preserving duty-free market access to our Canadian and Mexican trading partners. We now urge the Senate to follow the lower chamber's lead quickly when Congress returns in the new year."
Read more: Lawmakers Reach Potential Deal on USMCA
Since the creation of NAFTA two decades ago, equipment manufacturers have benefited greatly from duty-free market access to our industry's two largest export markets, Canada and Mexico. Equipment manufacturers support 1.3 million jobs in the U.S. and 149,000 in Canada. The industry also contributes $188 billion to the U.S. and Canadian economies.
Over the past 2 years, AEM has called on both the Trump Administration and Congress to deliver an updated North American trade agreement for the 21st century. USMCA fulfills many of our industry's goals and strengthens North American equipment manufacturing. Efforts include co-hosting the Honorable Mike Pence, Vice President of the United States, at an equipment manufacturing facility earlier this year in support of the agreement, sending a letter in support of the USMCA to Chairman Neal (D-Mass.) and the nine members of the House Democrats' Trade Working Group, and running an ongoing public education campaign on the various benefits of a ratified USMCA. AEM is also a member of the USMCA Coalition.
Read more: AEM Director Meets with Trump Administration on USMCA