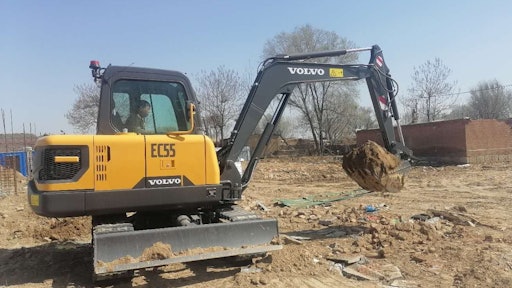 Volvo Construction Equipment
OEM Industry News Briefs provides a weekly round up of the latest news and company announcements you may have missed in the heavy equipment engineering and manufacturing industries.
SKF bearings aid Mars Rover sample collection
Kaydon RealiSlim thin-section ball bearings which are designed and manufactured by SKF are being used to aid robotic arm movements of the Mars Rover. SKF says it also supplied bearings for the launch vehicle which carried the rover and its lander into space.
The rover's robotic arm will be used to collect samples from Mars' surface. According to SKF's press release on the project, its Kaydon bearing solutions are often customized from baseline models for specific customers and commonly used in applications that require a careful balance between strength, weight, size, functionality and reliability.
"The bearings we designed and built to help the rover perform its core science activities were based on several models of Kaydon thin-section ball bearings customized by our engineers to minimize weight and save space while retaining maximum functionality and reliability for a mission where repair or replacement is simply not an option," said Isidoro Mazzitelli, Director of Product Development and Engineering Americas, in SKF's press release.
While not a common application covered by OEM Off-Highway, SKF's customization of its bearings shows the capabilities of the company and the efforts many in the industries we do cover to meet the individual needs of customers.
DEUTZ expands service offering
DEUTZ has expanded its service portfolio with the DEUTZ Lifecycle Solutions. It aims to help provide improved service and repair options for customers.
The program includes:
Repair Kits: repair or complete overhaul with customizable repair kits. Available from stock.
Xchange short and long blocks: replacement of the engine block with a refurbished engine block with or without cylinders. Lead time: three working days.
Xchange engines: replacement with a professionally refurbished engine. Lead time: no more than 15 working days.
Replacement engines: exchange for a brand-new engine, with or without an exhaust aftertreatment (EAT) system and peripheral components, as required.
Repower engines: retrofitting of

DEUTZ

engine including EAT layout, certification, and EU conformity declaration (Euro stage IIIA to IV).
Companies celebrate business milestones
Komatsu Ltd. will celebrate its 100th anniversary May 13, 2021. The company says it plans to implement several commemorative activities while also making efforts to sustainably grow its business into the future.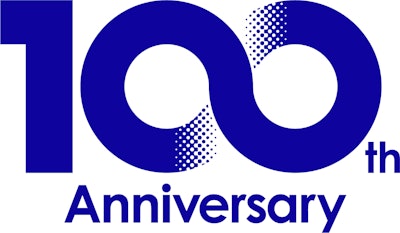 Key areas the company is focusing on for its anniversary and business growth include:
Corporate Identity
Launching the "One World One Komatsu" employee-driven social contribution project
Showing the "Komatsu in 203X" 100th anniversary commemorative movie
Renewal of Komatsu-no-mori
The company has also set up a 100th anniversary website where more information can be found on the company's history as well as activities planned for the year.
Schroeder Industries will be celebrating its 75th anniversary in 2021. The company says it is planning year-long celebrations which include updated branding, company-wide events and more; it will announce these as the year progresses.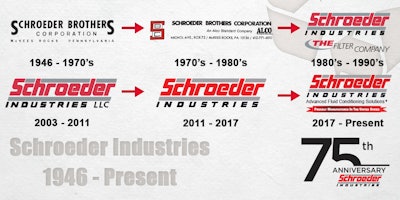 Continental will reach 150 years of business in 2021. Since its founding in 1871 in Germany, the company has grown over the decades and now has employees around the world.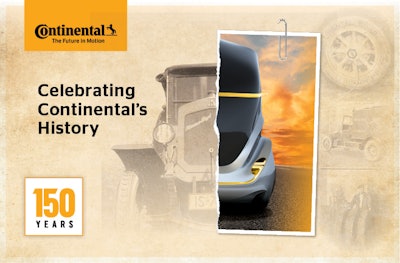 The company plans to celebrate its corporate history and various milestones throughout the year. It has set up a website in which many of these milestones can be seen, offering a look at how much the tire and technology company—as well as the industries it serves—has evolved over the decades.
Yanmar is celebrating the 50th anniversary of its YFW500D, the world's first tracked carrier equipped with a Yanmar diesel engine. Per Yanmar's press release announcing the anniversary, the original carrier used the undercarriage of a Yanmar rubber crawler combine harvester and added a cargo box to enable it to transport materials on soft ground.
Since the YFW500D was introduced in 1971, Yanmar has continued to advance the design of its crawler carriers to meet the needs of construction customers.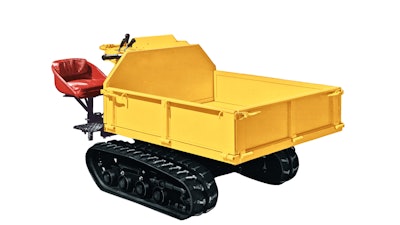 Volta Trucks looks at manufacturing options, names new CEO
Electric commercial vehicle manufacturer Volta Trucks announced this past week it is investigating the possibility of manufacturing its Volta Zero in Spain. The company says it is interested in being a part of a Decarbonization Hub project within the former Nissan manufacturing facilities in Barcelona.
"We have been investigating and evaluating a number of European manufacturing partners and facilities for many months, and are narrowing down the field to a small group of finalists. Assembling the Volta Zero in Spain could be of interest, to serve southern European cities for whom decarbonization of commercial vehicles is becoming an ever-stronger priority. We will conclude our investigations shortly but having an option to manufacture the Volta Zero in Barcelona could be interesting for us," said Volta Trucks' Chief Technology Officer, Kjell Waloen, in the company's press release announcing its manufacturing intentions.
The announcement comes shortly after Volta Trucks announced it would be taking its Volta Zero fully-electric truck to Spain as part of its European customer tour.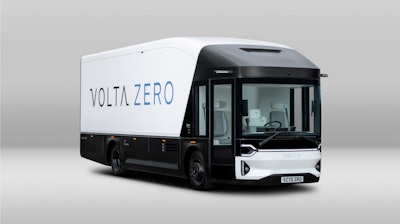 On April 14, the company also announced appointment of its new Chief Executive Officer and Executive Chairman, Essa Al-Saleh. Per Volta Trucks' press release on the subject, Essa joined Volta Trucks from Agility Logistics where he spent 13 years as President and CEO.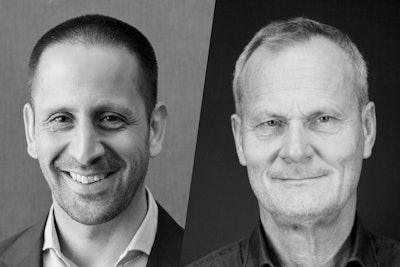 Concurrently, Carl-Magnus Norden, Founder of Volta Trucks, has been appointed as its Executive Chairman of the Board of Directors and will be confirmed at the company's forthcoming AGM with the support of its largest shareholders.
The company's previous CEO, Rob Fowler, has stepped down for personal reasons and remains a shareholder of the company.
Bendix produces 4 million ADB22X air disc brakes
Bendix Commercial Vehicle Systems announces it has manufactured over 4 million units of its Bendix ADB22X air disc brake. The company says use of these brakes has increased greatly, with over a third of new North American Class 6-8 air-braked wheel-ends now equipped with air disc brakes.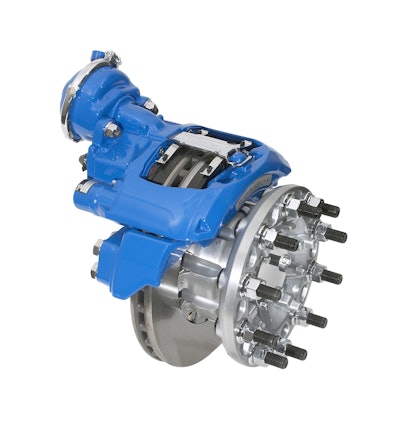 "Adoption and standard positioning of air disc brakes (ADBs) represent one of the more significant sea changes the North American commercial vehicle industry has seen over the past decade," said Mark Holley, Bendix Director of Marketing and Customer Solutions, Wheel-End, in the company's press release announcing the brake production milestone. "Brakes impact so much that's important to fleets and owner-operators, from safety to uptime to return on investment – and the ADB22X has been delivering on its potential since we launched it in 2005. With advanced driver assistance systems (ADAS) growing in popularity, the demand for ADBs is strongly increasing as well. Fleets understand that it makes sense to support their ADAS systems with air disc brakes on both the tractor and trailer because of their reliability and stopping power. They know that each system is great individually, but better together."
Also noted in Bendix's press release is the growing adoption of ADBs in various applications, including linehaul, refuse, and school bus. "With air disc brakes, you get smoother, straighter, more stable stops; shorter stopping distance; and a car-like feel out on the road, with virtually no brake fade. Fleets that spec ADBs on all wheel positions of the tractor and trailer recognize the increased safety of a 50-ft. shorter stopping distance compared to drum brakes, along with an increase in driver satisfaction and retention," Holley said. "And bottom-line return on investment comes through lightweight design, extended brake system life, quicker pad changes, and a longer friction duty cycle."
Electric vehicle uptake continues to grow
Volvo Trucks North America recently announced its customer Quality Custom Distribution (QCD) plans to deploy 14 Volvo VNR Electric models in its Southern California last-mile delivery routes over the next 2 years. Volvo says in its press release announcing the truck order that it represents the largest single purchasing commitment of Volvo VNR Electric trucks to date.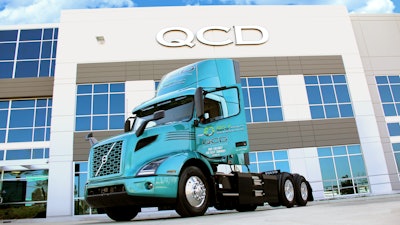 Per Volvo's press release, the 14 leased Volvo VNR Electric trucks and supporting charging equipment are assisted with funding by a $3.9 million grant awarded to Volvo Financial Services (VFS) from the Mobile Source Air Pollution Reduction Review Committee's (MSRC) Inland Port Program. Charging infrastructure will be provided by Greenlots which will design and install chargers at QCD's Fontana distribution center.
The 14 trucks will be in addition to the one QDC recently had delivered through the Volvo LIGHTS program which has enabled the company to test the electric truck in its operations and determine what charging infrastructure will work best for its operations.
Listen to our recent podcast interview with Brett Pope, Director of Electric Vehicles at Volvo Trucks North America to learn more about the Volvo LIGHTS program.
Proterra was recently selected by the Washington State Department of Enterprise Services as a vendor for battery-electric transit buses and charging infrastructure. Transit agencies, universities and other commercial operators will now be able to purchase Proterra's electric buses and infrastructure for use in their operations, helping to provide emissions-free transportation across the state.
The company was also recently chosen as the bus provider for Capital Transit in Alaska. An unveiling ceremony was held in Juneau—where the bus will operate—of the Proterra ZX5 electric bus.
Proterra introduced its fifth-generation transit bus, the ZX5, in 2020. The 40-ft. version, which will be used in Juneau, can be equipped with 675 kWh of energy storage for up to 329 mi. of driving range.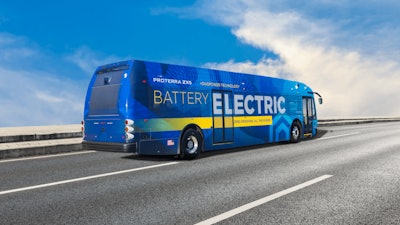 Volvo CE delivers customer pilot electric excavator
Volvo Construction Equipment (Volvo CE) has delivered the first customer pilot machine of the Volvo EC55 Electric excavator. Aluminum company Xinyauan in China will use the 5.5-ton machine for ground grading and earthwork loading at its new plant in Shandong Province.
According to Volvo CE's press release announcing the delivery, the customer trial will last 500 hours and mainly focus on testing machine noise and emissions.
Introduced to the Chinese market in late 2020, the electric excavator is based on the diesel-powered EC55D. Volvo CE says the electric machine is designed to provide better performance and controllability while also offering quieter operation and zero emissions.
The electric excavator is not yet commercially available but the company aims to use customer testing such as this to help mature the technology and commercialize it in the future.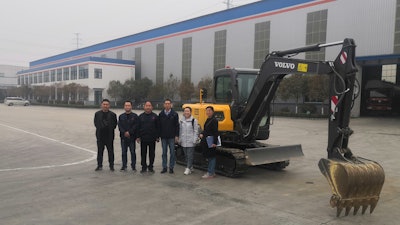 Companies in this article