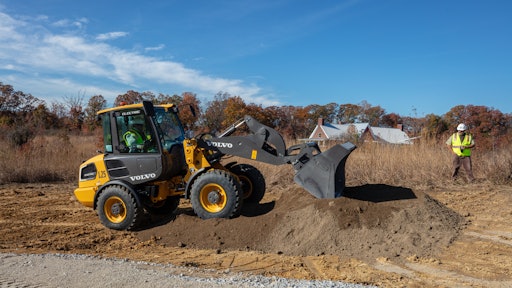 Volvo Construction Equipment
OEM Industry News Briefs provides a weekly round up of the latest news and company announcements you may have missed in the heavy equipment engineering and manufacturing industries.
Dana TM4 establishes electric motor facility in Sweden
The Dana TM4 joint venture has established a new manufacturing facility in Åmål, Sweden for the production of electric motors. Dana says the facility will be a fully sustainable operation and help it deliver e-Propulsion systems to customers around the world.
According to Dana, over half of the company's 3-year new business backlog is from e-Propulsion products which necessitated the new manufacturing site. Products manufactured at the facility will be used in a range of vehicles including medium- and heavy-duty trucks as well as large construction equipment.
"At Dana we are focused on delivering technologies that support the advancement of electrified vehicles that are also designed and manufactured with sustainability in mind. Sweden is a leader in renewable energy, with 98% of energy production being fossil free, which enables us to build our products using a more sustainable footprint in support of a zero-emissions future," said Antonio Valencia, President of Dana Power Technologies and Global Electrification in the company's press release announcing the new facility. "Our localized electrodynamic manufacturing strategy empowers our customers in Europe to accelerate their electrification journey across multiple vehicle platforms and segments."
Dana says the facility is expected to open in late 2022 and will begin with production of the Dana TM4 Motive high-speed electric motors.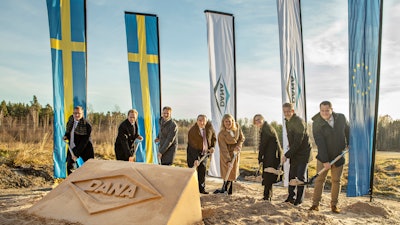 Proterra supplying batteries for up to 10,000 Lightning eMotors electric vehicles
Proterra Inc. has announced an expanded partnership with Lightning eMotors, providing batteries to power Class 4 and 5 electric commercial vehicles. The new multi-year agreement between the two companies will see Proterra supplying battery systems for up to 10,000 electric vehicles between 2022 and 2025.
The company will provide its H Series batteries, which the company introduced in 2020 as a customizable solution for various OEM applications.
Lightning eMotors' E-450 and F-550 commercial electric vehicles will feature 80 kWh-160 kWh battery packs, ensuring the vehicles have enough power for their daily routes.
Electronic controls manufacturer Marlin Technologies has opened a new innovation center in Menomonee Falls, WI. The 8,600 sq. ft. facility provides a work environment tailored specifically for Marlin's engineering team and technical sales engineers; it also benefits from being a short short distance away from the company's manufacturing operations in Horicon, WI.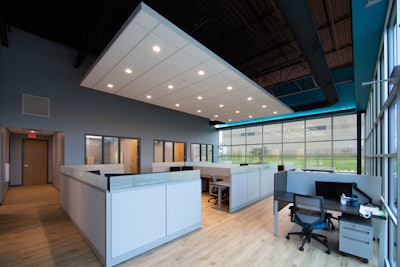 "The steadily increasing demand for our electrical engineering expertise and our flexibility to provide fully custom, off-the-shelf, or semi-custom electronic control components has our company on a significant growth trajectory," explained John Lechtenberg, Vice President at Marlin Technologies, in the company's press release announcing the new Innovation Center. "The new Innovation Center gives us ample room to expand our staff and enhance our offering to customers as their outsourced electrical engineering department."
Included within the Innovation Center are spaces for hands-on development work as well as auditing customers' machines on site so engineers can test and validate designs.
Volta Trucks Begins Production on first road version of Volta Zero
Volta Trucks announces it has begun production on the first road-going "Design Verification" (DV) prototype of the Volta Zero fully-electric commercial vehicle. These will be the first vehicles produced from the production-ready design Volta Trucks recently unveiled. The company plans to produce 25 vehicles by the end of January 2022 which will then be put into rigorous testing.
During the testing phase, engineers will put the vehicles through a range of use cases and delivery cycles like those customers would experience. Safety tests will be conducted, as well as cold-weather testing.
Data collected during the testing phase will be used to determine the final prototype design of the truck which is expected to go into production in mid-2022. The production-specific models will then be evaluated by select customers in real-world operations.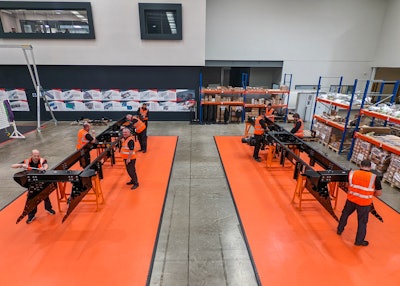 DEUTZ creates new business segment
Engine manufacturer DEUTZ has announced the creation of a new reporting structure that will now feature the Classic and Green business segments. As of January 1, 2022, any business activities related to development of non-diesel technologies will be associated with the Green segment.
The company says this new reporting structure will help provide better visibility to development of various technologies, including those related to hydrogen engines and fuel cells. As such, activities related diesel engines will be listed under the Classic segment.
Per the company's press release announcing the new structure, activities in the Green segment currently generate around €60 million per year, equivalent to around 4% of DEUTZ's revenue. The intention is to increase this proportion to more than 50% by 2031, both through organic growth and through targeted acquisitions and takeovers focused on the new technologies. DEUTZ aims for the new segment to reach breakeven in 2027.
Volvo CE electric machines aid work at nature refuge
Two of Volvo Construction Equipment's (Volvo CE) electric machines—the ECR25 Electric and L25 Electric—recently helped with a project at the Occoquan Bay National Wildlife Refuge. The machines are helping build a new ADA accessible trail.
By using the electric powered machines, the project can complete its work while reducing its carbon footprint. The project also helps provide feedback to Volvo CE so it can better understand how its machines are used in real-world conditions.
Per Volvo CE's press release about the project, the L25 Electric compact wheel loader is being used to haul and lay down gravel for a wheelchair-accessible half-mile trail around a pond and to clear brush. The ECR25 Electric compact excavator is digging trenches to improve drainage from the pond and helping to build a viewing platform over the pond.
Solar-powered charging stations were tested during the project, as well, to help further ensure the environmentally-friendly nature of the project while keeping the Volvo CE machines charged and ready for work.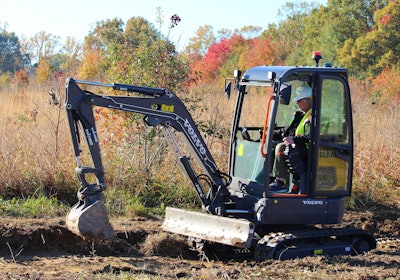 Companies in this article