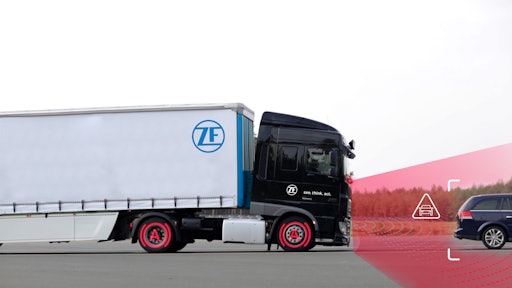 ZF Friedrichshafen AG
OEM Industry News Briefs provides a weekly round up of the latest news and company announcements you may have missed in the heavy equipment engineering and manufacturing industries.
Siemens expands partnership with SAP, acquires IC verification portfolio
Siemens Digital Industries Software has expanded its partnership with SAP. Per Siemens' press release on the expanded partnership, Siemens will begin to offer SAP Asset Intelligence Network, the SAP Asset Strategy and Performance Management application, and the SAP Enterprise Portfolio and Project Management package. SAP, meanwhile will offer Siemens' Teamcenter software service lifecycle management (SLM) portfolio.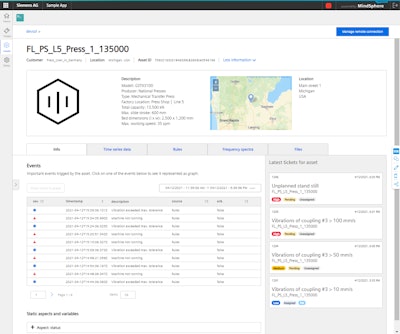 The companies' goal is to help industrial equipment manufacturers increase asset operational efficiency, avoid unplanned downtime and short design cycles.
"Siemens is helping industrial companies make more confident decisions by closing the loop between IT and OT," said Cedrik Neike, member of the Managing Board of Siemens AG and CEO Siemens Digital Industries, in the company's press release. "Through this partnership we are enabling a true digital thread that integrates real time operations-based data with virtual product and asset models using components from both Siemens and SAP to provide operational insights. This can accelerate digital transformation for industrial equipment owners, operators and manufacturers who can offer new business models including performance and usage-based cost, and to more efficiently use assets."
Siemens Digital Industries Software also recently announced it signed an agreement with London-based Azini Capital to acquire OneSpin Solutions, a provider of formal verification software that helps ensure integrated circuit (IC) integrity.
Munich-based OneSpin has created a portfolio of apps to assure IC designs operate as intended; Siemens says these types of apps are becoming an important part of verification flows and complement traditional techniques by automating and streamlining common verification tasks.
"With the addition of OneSpin Solutions, we can now offer our customers industry-leading know-how, exceptional products and a broad portfolio of automated formal apps for key use-cases, including trust and security, safety, RISC-V and FPGA applications," said Ravi Subramanian, Ph.D., senior vice president, IC Verification, Siemens Digital Industries Software, in the company's press release announcing the acquisition. "The unique combination of Siemens' existing formal products, together with OneSpin Solutions' domain expertise, outstanding app portfolio and 'apps-first' mindset, can enable Siemens to provide customers with increased efficiency and confidence across the complete verification platform (simulation, formal, emulation and prototyping), leading to faster verification, automation and debug."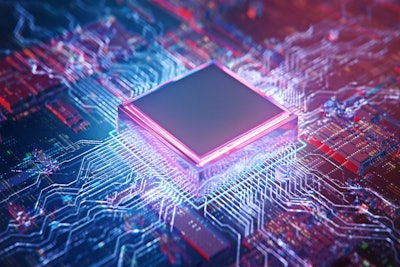 Denver mail contractor adds propane fueled trucks to fleet
The Propane Education & Research Council (PERC) announces a mail logistics contractor is adding five Class 6 straight box propane autogas delivery trucks to its fleet in the Denver area. According to a press release from PERC on the subject, the vehicles are part of a $1 million research pilot project funded through the U.S. Department of Energy's (DOE's) Office of Energy Efficiency & Renewable Energy.
Funding will aid the purchase and deployment of the trucks as well as any necessary infrastructure for their refueling. The Denver Metro Clean Cities Coalition (DMCC) will work with the National Renewable Energy Laboratory (NREL) to track and measure performance of the propane trucks. DMCC will then work with PERC to create educational materials using data from the project.
The Ford trucks feature a propane system developed by ROUSH CleanTech ultra-low NOx engines, which have shown a 96% reduction in emissions in real-world testing compared to diesel. Per PERC's press release, the engine is certified to the optional ultra-low NOx CARB .02 standard, operating 90% cleaner than the EPA's strictest heavy-duty standard.
"Not only is propane autogas a near-zero emissions solution that's readily available today, it's also the most cost-effective solution to reduce emissions," said Stephen Whaley, director of autogas business development at PERC. "Propane autogas has the lowest total cost-of-ownership, providing a win-win for fleets and the environment."
Listen to our podcast interview with PERC's Stephen Whaley to learn about a recent study comparing the lifetime cost of propane fueled vehicles compared to electric powered vehicles.
ULEMCo receives new investment to grow hydrogen business
ULEMCo, a UK-based developer of hydrogen power systems for various vehicle applications, has closed a round of funding which the company says will help accelerate its growth and development of hydrogen mobility solutions.
The company says in its press release announcing the new funding it plans to use the money to build its capabilities to support customers in Scotland where demand for its technology is accelerating.
"This investment will give us extra resources to widen our offer, and provide immediate practical routes to using green hydrogen as a transport fuel, something we know the Scottish government and its communities really understand. Creating demand for the use of hydrogen fuel now, enables investors to make the case for building a hydrogen infrastructure to deliver net zero emissions," said Amanda Lyne, Managing Director of ULEMCo, in the company's press release.
Most recently, the company worked with JCB and Bucher Municipal to develop a hydrogen powered road sweeper for Aberdeen City Council in Scotland. The project aims to demonstrate the capabilities of using hydrogen fuel in both the primary engine and the auxiliary engine powering the ancillary equipment.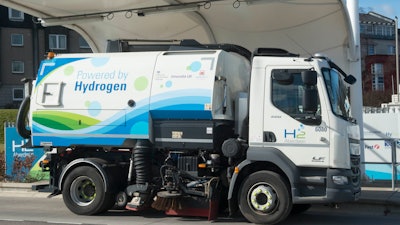 NFPA announces winners of 2021 Fluid Power Vehicle Challenge
The National Fluid Power Association (NFPA) announces Michigan Technological University and Cleveland State University took Overall Champion in the 2021 Fluid Power Vehicle Challenge—a student competition in which teams design and build fluid power vehicles. Events this year, held virtually, were hosted by Norgren and Danfoss Power Solutions.
NFPA says in its press release announcing the winners that this year it expanded the program to support two separate Fluid Power Vehicle Challenge competitions in an effort to reach more students and industry members.
The association says use of pneumatics and electronics were highlighted as well as traditional hydraulics systems in this year's events. The prize for Best Use of Pneumatics, sponsored by Norgren, was taken home by Murray State University and Milwaukee School of Engineering (MSOE). The prize for Innovative Use of Electronics, sponsored by Iowa Fluid Power, was taken home by Iowa State University and California Polytechnic State University.
Continental expands construction tire portfolio
Continental has added new sizes to its Generation 3 construction truck tire line which includes the Conti HSC 3 steer/all-position, Conti HDC 3 drive, and Conti HAC 3 all-position tires. By May 2021, it will add 12R22.5 and 12R24.5 sizes for the Conti HSC 3 steer/all-position tire, making it available in all major sizes.
The Generation 3 tires are equipped with sensors to provide tire monitoring and help customers minimize downtime.
READ MORE: Smarter Tire Technologies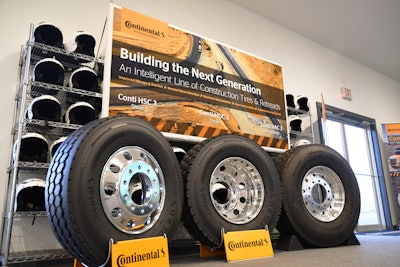 Liebherr begins hydraulic cylinder assembly in China
Liebherr is expanding capacity for production of its hydraulic cylinders in China which are designated for the Chinese market. They will be produced at the company's existing Dalian site which currently manufactures earthmoving machinery and drive components.
An automatic washing system as well as painting system have been added to the site to aid production of the hydraulic cylinders. The company intends to begin hydraulic cylinder assembly at the facility with its standard 380 bar series production range for use in Liebherr crawler excavators.
Liebherr says many customers are placing an increased value on locally supplied products, which is one of the reasons the company has decided to expand its operations in China. Manufacturing products locally shortens delivery times and can reduce shipping costs, aiding both the manufacturer and the end customer.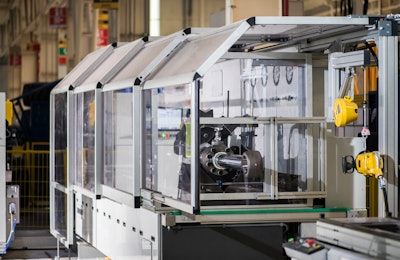 ZF launches OnGuradMAX in China
ZF has announced it is preparing to begin volume production of its emergency braking assistance system, OnGuardMAX, in China. Two Chinese commercial vehicle OEMs already plan to install the system on their new truck models in 2021.
The system uses state-of-the-art camera and radar sensors to autonomously detect, classify and react to moving and stationary vehicles as well as people. It warns drivers of potential collisions and autonomously brings the vehicle to a stop if necessary.
"Current orders and the start of volume production of our most advanced driver assistance system in China demonstrate the extensive capabilities of the expanded ZF Group following the acquisition of WABCO. Fully in line with our 'See. Think. Act' principles, ZF's OnGuardMAX system further reinforces our technology leadership in addressing commercial vehicle driver assistance and autonomous driving solutions," explained Wilhelm Rehm, Member of the Board of Management of ZF and responsible for Commercial Vehicle and Industrial Technology, in the company's press release announcing the start of production in China. "After the recent acquisition of WABCO as a 'Perfect Match' for ZF, our strategy is already clearly bearing fruit.
"In the commercial vehicle sector, the introduction of autonomous driving functions has particularly strong potential," he added. "Further ZF developments will also head in this direction."
READ MORE: Acquisition Brings Technological Advantages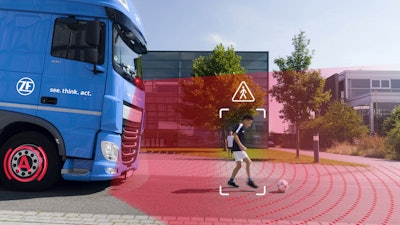 Companies in this article