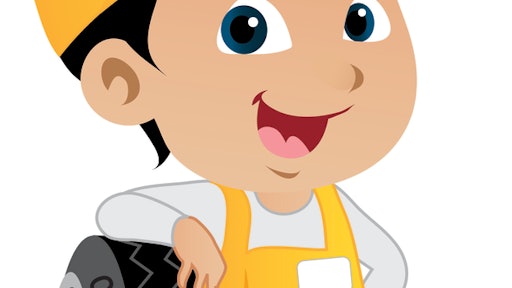 Continental Tire the Americas, LLC (Continental) announces the winner of its naming contest for its truck tire emergency road service program's mascot.
Carolyn Laufer, of Laufer Trucking in Hartford, WI, provided the winning mascot name for TrukFix, the emergency road service program for Continental truck tire national account customers. The friendly mascot, who represents excellence in service, fast response times and unparalleled communication with drivers, has been officially named "Axle."

As the winner of the contest, Laufer receives an iPad 2 mobile digital device. Four other entrants who suggested the name will receive miniature Axle mascot dolls. More than 1,300 people entered the contest via the Continental Tire Facebook page, Continental Truck Tire website, TrukFix website and Continental's Horsepower dealer reward program website.

"We want to thank all of our customers for providing these creative and fun naming suggestions for our TrukFix mascot, and for visiting us on the Continental Tire Facebook page and websites. Now we'll be putting Axle to work as he assists us in providing the absolute best in emergency road service. The TrukFix program, with Axle's help, is already proving to truck operators across North America how Continental can get them back on the road quickly and reliably in case of a breakdown," says Clif Armstrong, director of truck tire marketing for the Americas.

Continental will complete the unveiling of the mascot and give away miniatures at the Mid-America Trucking Show, March 22 to 24 in Louisville, KY. The Continental pavilion is located at booth #18252. The Continental TrukFix and Dealer Locator app can be downloaded for the iPhone and iPad at the Apple iTunes store.