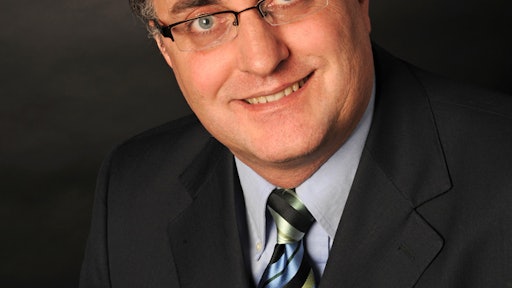 Bendix Commercial Vehicle Systems LLC, the North American leader in commercial vehicle safety and braking system technologies, has named Nestor Piuma as vice president of quality and product safety. Piuma's two decades in the automotive and commercial vehicle industry include extensive experience in guiding products to meet high quality standards in the constantly evolving global marketplace.
Piuma fills the role vacated by Eddie Wilkinson, who was recently appointed president of Bendix Spicer Foundation Brake LLC, a joint venture between Bendix Commercial Vehicle Systems and Dana Commercial Vehicle Products, LLC.
"Bendix relies on a team of strong, experienced leaders to supply vision and guidance," says Joe McAleese, Bendix president and CEO. "With his knowledge of the industry and wide-ranging practical experience leading global program launches, quality initiatives and other process improvements, Nestor is an outstanding and welcome addition to our leadership team."
Prior to joining Bendix, Piuma spent 22 years at Dana Holding Corporation, where he oversaw quality systems, policies and strategy. He was most recently senior director of program management and advanced quality. Piuma brings a depth of experience from his leadership roles in global program management, global quality assurance and business excellence and quality.
Piuma earned his bachelor's degree in industrial engineering at Universidad Nacional de Rosario, Rosario, Santa Fe, Argentina, and a master's of business administration degree from IAE Business School, Buenos Aires, Argentina.