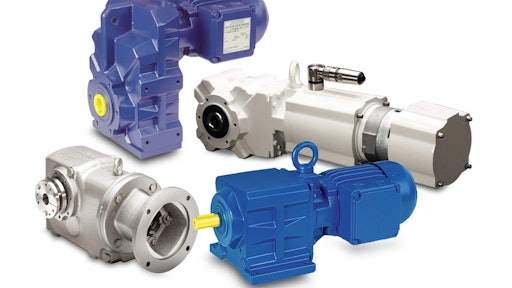 Bauer Gear Motor, part of Altra Industrial Motion which is headquartered in Braintree, MA, has announced the opening of its first assembly plant in China, a move to streamline the growth of localized sales and support in this expanding region.
Bauer, located in Esslingen, Germany, is a leading European manufacturer of high-quality gear motors, offering engineered solutions to a variety of industries. As part of Altra, Bauer's gear motors, including the new Series 2000, are available throughout North America.
Contrary to moves by other companies, Bauer is not moving its core design and manufacturing to China. It is simply providing local availability of its products for customers that have already made the move to manufacturing in China in order to service the industrial growth in that region more efficiently.
"This is one of the powerful advantages of now being part of the Altra group of global power transmission companies," says Jens Gabel, Bauer Vice President Global Sales and R&D. "It has provided the opportunity for us to accelerate our growth plans and reduce delivery times with a large-scale assembly and distribution hub in China. This brings us closer to some of our core OEM customers who are taking advantage of the growth in the Chinese market."
Bauer gear motors are utilized in virtually every area of industry, from heavy-duty mining and marine applications to power generation, utilities, packaging machinery and many other niche sectors. Global strategic business areas include: basic metal (raw material processing and metals production); cranes, hoists and lifts, and food and beverage.