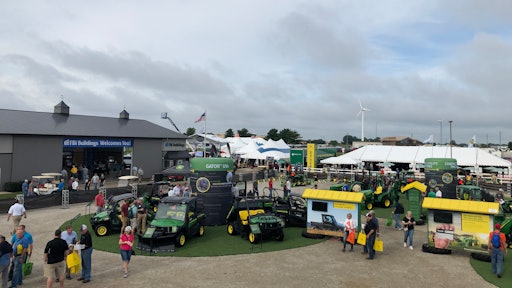 S. Jensen
Travel season is getting back into full swing for the OEM Off-Highway team. After over a year of not getting out into the industry, we now have several media events, conferences and trade shows filling up our schedule over the next several months. 
First on the docket is a media event with ag OEM Fendt in which the company will highlight some of its latest farming equipment and technologies. Among them is the Rogator 900 Series applicator which Fendt has announced it is bringing to the North American market. Per a news release from the company, the self-propelled applicator adjusts between standard and high clearance with the push of a button and converts from liquid to dry application and vice versa in as little as 2 hours.  
Fendt will feature the machine at two upcoming U.S. shows—the Midwest Ag-Industries Exposition (MAGIE) Aug. 25-26, 2021, in Bloomington, IL, and the 2021 Farm Progress Show Aug. 31 – Sept. 2 in Decatur, IL.
Be sure to keep an eye out for more details on the Rogator 900 Series and Fendt's other new technologies.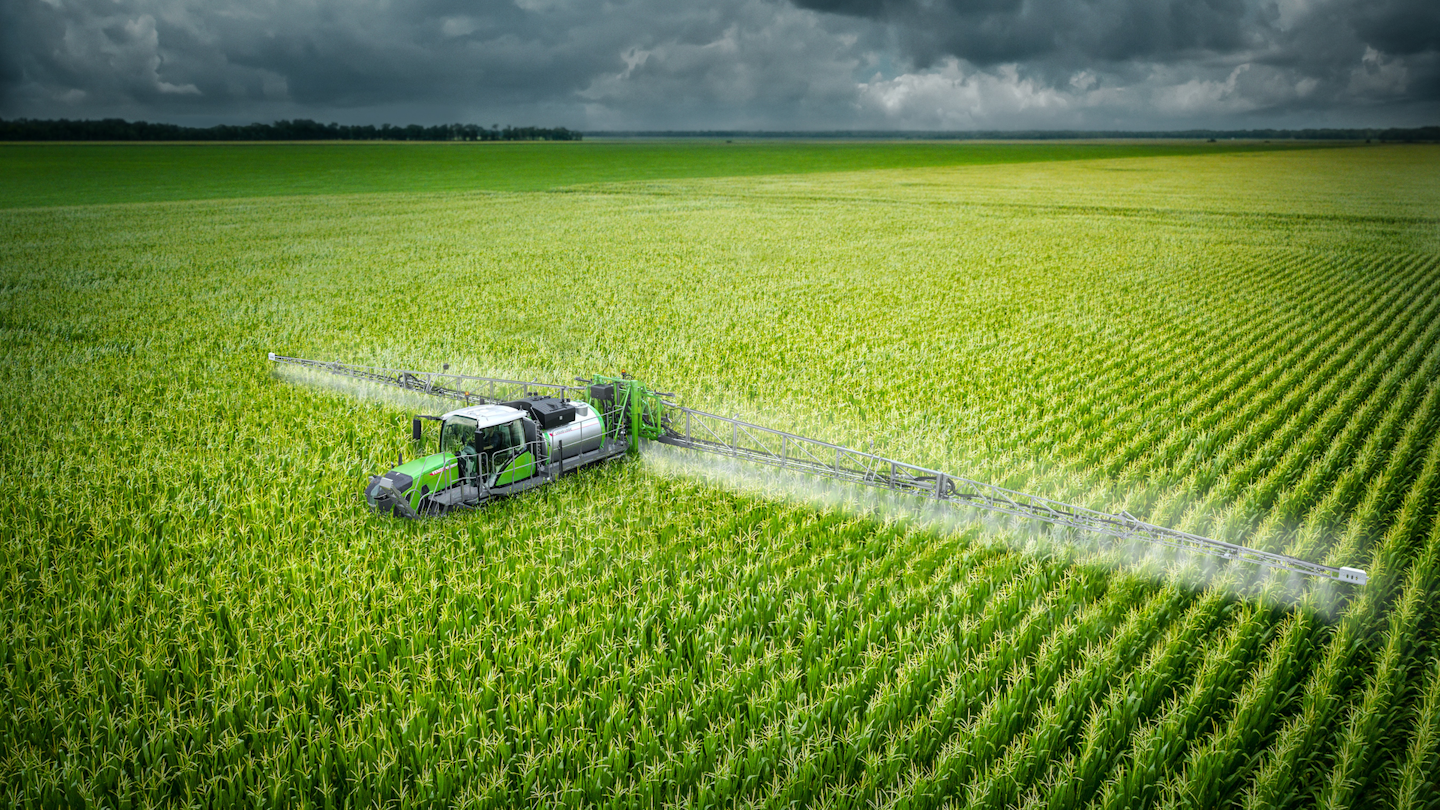 The Fendt Rogator 900 Series applicator offers farmers a single machine for applying liquid or dry crop care products any time.AGCO Corp.

Next week the majority of our team will be at the National Fluid Power Association (NFPA) Industry & Economic Outlook Conference. This annual event provides insight into current and future trends for the fluid power industry, as well as the heavy equipment and industrial markets it serves.  
Featured speakers at this year's event include:
Alan Beaulieu, ITR Economics
Eli Lustgarten, ESL Consultants, Inc.
Eric Starks, FTR Transportation Intelligence
Michael Reid, Oxford Economics
I'll then be headed to Illinois for the Farm Progress Show to see what other OEMs and component manufacturers have to highlight for the agricultural industry. This large outdoor show always provides a good look at what manufacturers are working on, and occasionally a glimpse at some future technology concepts. View our media gallery from the 2019 show and be sure to stay tuned for news updates from this year's event. 
The biggest show for OEM this year will be MINExpo International, a quadrennial mining industry event that fills the Las Vegas Convention Center with some of the largest machines in the world. Taking place September 13-15, the event is currently slated to encompass 675,000 sq. ft. (62,709.6 sq. m) of exhibition space, filling 11 halls of the convention center. 
Several OEMs and component manufacturers have already announced the new machines and technology they intend to exhibit and debut at the show. Electrification and automation are among the biggest areas of focus for many, with the mining industry being one in which both industry trends are of particular interest. Underground mining in particular has been moving toward electrification to help improve safety for those working within the mines. And mining is an ideal application for autonomous vehicles due to the closed off environment in which the machines operate, as well as the repetitive nature of the work. 
You can keep up with all news from or related to the show, as well as mining industry content, on our MINExpo channel which is now live. We will also be sending out a daily newsletter throughout the show, so be sure to subscribe now for our Industry News newsletter. 
After that, the team is heading to Louisville for The Utility Expo, formerly known as ICUEE. From September 28-30, manufacturers and suppliers in and related to the utility industry will showcase their newest products. Educational sessions will also be available for attendees, as well as hands-on demonstrations and an in-person look at the latest equipment. 
While the current state of the pandemic does cause me some trepidation to get back out into the world, I am looking forward to being out in the industry again. And most events are taking the utmost of precautions to ensure the safety of all in attendance. Many events, like NFPA's Industry & Economic Outlook Conference are offering virtual options for those who may not yet be able to travel or who feel uncomfortable doing so. 
To date, there have been no new cancellations or changes to events like we saw throughout 2020 and early 2021, but that could always change. But in the meantime, it will be nice to get out and see firsthand what's been developing in the industry. 
Be sure to visit our Events page to stay up to date on all upcoming and future industry events. 
We want to hear from you!

What shows will you be attending this year? What events are you most looking forward to attending? Do you still see in-person tradeshows as a valuable business tool? Let us know!

Reach out to us on social media or send an email to editor@oemoffhighway.com

Twitter: @OEMOffHighway

Facebook: @OEMOffHighway

Instagram: @oemoffhighway

LinkedIn: @OEMOffHighway

Follow us on social media for updates during these and other industry events the OEM team is at!