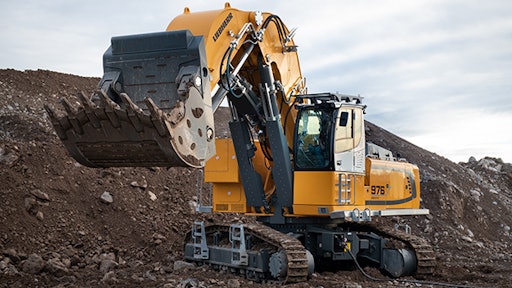 Liebherr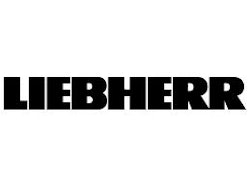 Liebherr announces the release of its zero-emissions R 976-E and R 980 SME-E electric crawler excavators which replace the ER 974 B for mine and quarry extraction. The company designed and produced the both the machines and their electric power systems, ensuring they would meet the specific needs of end-use customers.
The new electric crawler excavators weigh 90 and 100 tonnes, respectively, and are available in backhoe and shovel versions. Both machines feature a robust design and are capable of working in extreme conditions, says Liebherr in its press release announcing the new machines.
Electric power system reduces more than emissions
The new Liebherr R 976-E 400 kW (536.4 hp) crawler excavator is powered by a high voltage 6,000V/50 Hz current collector, the company notes. In the upper carriage of the excavator is a switch cabinet transformer as well as a voltage cabinet for power distribution and control of 690, 230 and 24V networks.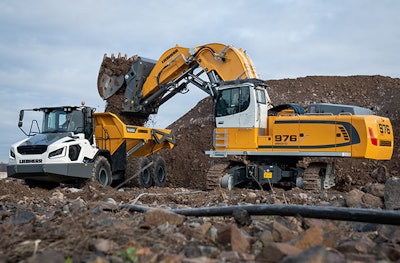 Liebherr says this machine receives its electrical power via a cable connection; the cable inlet can be placed in the center of the excavator's undercarriage or on the sides if requested by the customer.
In addition to reducing emissions, the company says the electric power system provides a constant speed no matter the load of material being moved by the machine. A high level of available transient power enables complex machine movements to be made, ensuring productivity for customers.
Several design elements have been put in place to assure longevity of the machine and its various systems and components. Electric drive systems in general tend to have less wear, which helps to extend service life of the machine. Liebherr has also included heat shielding on the bearings and motor windings of the R 976-E's low-voltage electric squirrel-cage engine which is used to drive the excavator's hydraulics system. The engine is integrated into a frame with a reinforced flange and enables safe, soft starting of the machine.
Machine operation is extremely quiet, says Liebherr, helping to improve comfort for operators.
Additional enhancements were made to improve operator comfort, as well, including equipping the excavators with a more spacious cab. An automatic heating and cooling system keeps operators at the right temperature no matter the weather conditions.
There is also a 270-degree camera system on the excavators to optimize visibility around the machine while a large 9-in. (22.9 cm) display screen helps operators monitor machine functions.