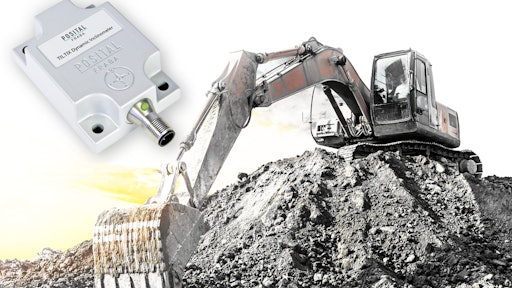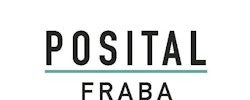 POSITAL announces that its Dynamic TILTIX tilt sensors (inclinometers) are now UL listed, a critical step in providing customers with assurance about the safety and reliability of these products. A UL listed product has been tested by Underwriters Laboratories and meets its published and nationally recognized standards for safety. Christian Fell, head of POSITAL's North American operations, explains, "A UL listing assures our U.S. customers that they receive high quality and safe products, which create sustainable and reliable environments to work in. UL listing is also globally recognized and opens the door to the acceptance of these devices (and to products that incorporate them) in many export markets."
POSITAL's Dynamic TITLIX inclinometers feature advanced acceleration-compensation technology that enables these devices to reliably measure the spatial orientation (tilt) of mechanical equipment while the machinery is in motion or experiencing shock and vibration loadings. They are an excellent choice for control systems for arms and booms on excavators, bulldozers, fire trucks, cranes and forklifts. They can also be used for safety systems (e.g. roll-over prevention systems) in off-road machinery and self-driving vehicles. The key to this exceptional performance is a dual-sensor measurement system that combines MEMS accelerometers and electromechanical gyroscopic sensors. This system overcomes a basic shortcoming of 'static' inclinometers that rely solely on accelerometers to determine the device's orientation in space. When these older instruments experience sudden motions, shocks or vibrations, inertial loads on the accelerometers can cause errors in the tilt measurements. However, by combining acceleration data with rate-of-rotation measurements from the gyroscopes, sophisticated signal processing algorithms in new dynamic TILTIX inclinometers can filter out acceleration effects and report tilt angles accurately.
In addition to providing reliable tilt measurements, these instruments can also detect accelerations and rates of rotation in three axes. This means that additional features and applications can be implemented, including, for example, the monitoring of complex motion sequences on container bridges or in spreaders. "In the future, we see genuine potential in the area of ​​autonomous vehicles, including off-highway applications such as agricultural machinery", says Fell. "When cornering, for example, positional data from a GPS can be augmented by considering the rate of rotation around the vertical axis."
Dynamic TILTIX inclinometers are available with several measurement ranges, including single axis (up to 360 degrees) dual axes (+/- 90 degrees) or a combination of 180 degrees around their X-axis (pitch) and +/- 85 degrees around their Y-axis (roll). Accuracy is +/- 0.3 degrees, with a resolution of 0.01 degree. Rugged aluminum housings provide protection up to IP69K (sealed against dust and high-pressure water jets), with an operating temperature range of -40-75 C. CANopen and SAE J1939 interfaces are supported.
Manufacturers selling vehicles for use in EU countries will also be interested to note that the acceleration-compensated TILTIX inclinometers have received E1 type approval as an electrical sub-assembly with respect to electromagnetic compatibility by the German KBA (Federal Motor Transport Authority). E1 approval facilitates the use of these devices in transport applications.
POSITAL's Dynamic TILTIX inclinometers will be on display at the 2020 CONEXPO-CON/AGG trade fair in Las Vegas, March 10-14. Visit POSITAL-FRABA in the South Hall, at Booth S84147.