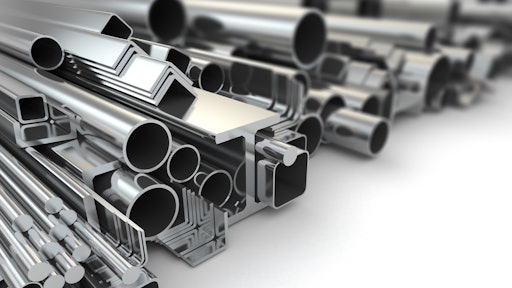 ©Maksym Yemelyanov – stock.adobe.com
On Feb.7, 2022, the United States reached an agreement with Japan on steel tariffs. The new agreement allows steel products made in Japan to enter the U.S. without application of the Section 232 tariffs.
According to an announcement from the U.S. Dept. of Commerce on the subject, the deal reached between the U.S. and Japan will help to ensure the long-term viability of the U.S. steel industry and protect jobs. It will also benefit American manufacturers who rely on affordable and easily accessible steel like heavy equipment manufacturers.
Starting April 1, the U.S. will accept up to 1.25 million metric tons of Japanese steel duty-free each year, and apply a 25% tariff on imports above that amount. The quota only applies to steel melted and poured in Japan. Aluminum is not currently included in the agreement, but negotiations on tariffs of this material are ongoing.
The Alliance for American Manufacturing (AAM) says the included "melted and poured" requirement will help ensure products are in fact from Japan and not shipped through the country from other areas to avoid having tariffs applied to their products.
AAM President Scott Paul released the following statement after announcement of the trade deal: "The arrangement announced between the United States and Japan today recognizes the value of steel production to America's economic and national security. Sensible tariff rate quotas and a 'melted and poured' requirement will allow American steelworkers and steelmakers to grow and contribute to rebuilding our nation.
"We were pleased the previous administration initiated long overdue Section 232 relief for America's vital steel industry, and we commend President Biden and his administration for widening the focus on global overcapacity while maintaining appropriate tools to mitigate threats to our economic and national security.
"As an added measure, Congress should expeditiously complete work on competitiveness policy to bolster our trade laws and establish incentives to re-shore manufacturing jobs and strengthen domestic supply chains."
Associations like AAM and the Association of Equipment Manufacturers (AEM) have been stressing the need for some time to re-evaluate trade decisions made during the previous administration. It has also been an area of focus for President Biden. Most recently, an agreement was made with the European Union in which the two parties agreed to return their trade policies to pre-2018 levels.
READ MORE: U.S. and EU Tariff Agreement Pleases Equipment Manufacturing Industry
Commerce Secretary Gina M. Raimondo stated the new deal with Japan "builds on the deal we struck with the EU and will further help us rebuild relationships with our allies around the world as we work to fight against China's unfair trade practices and create a more competitive global economy for America's families, businesses and workers.
AEM has also voiced its support of the new trade deal. Senior Vice President of Government and Industry Affairs Kip Eideberg said, "AEM welcomes this announcement, but the Biden administration must expeditiously remove the remaining damaging tariffs put in place by President Trump. U.S. manufacturers are still subjected to tariff rate quotas (TRQs) and 25% tariffs on steel and aluminum, while our foreign competitors continue to access the global market at better rates. We strongly encourage the Biden administration to remove all remaining Section 232 steel and aluminum tariffs on our trading partners and allies."
Companies in this article