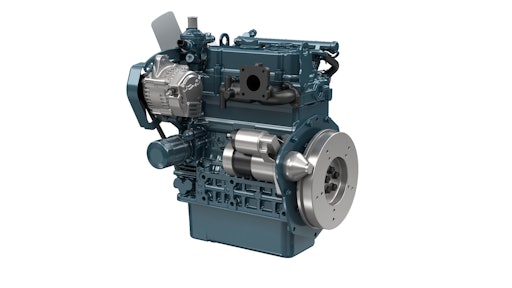 Kubota Engine America Corp.
Component manufacturers are continually developing new products and further enhancing their offerings to provide OEMs with solutions that will best fit their equipment designs and end use customer needs.
Each week we'll provide an overview of the latest components which have entered the heavy-duty mobile equipment market to help you find the products you need for your machine designs.
And be sure to check out our Component Directory for even more products. There you can also search by component categories and type.
ZF eTRAC Electric Drive System for Wheeled Excavators
ZF continues to expand its products which aid electrification of off-highway equipment. Most recently, the company introduced its eTRAC electric drives for wheeled excavators. The newly launched system consists of a 2-speed powershift transmission, electric motor and inverter. It can be scaled up to peak torque 850 Nm and continuous power of 80 kW.
The new electric drive system is part of the company's efforts to provide 100% electric, zero emissions offerings.
Key features include:
Modular design for use in various applications and machine sizes
Voltage of 650V DC
Optional axle disconnection
Low noise levels
Learn more about the new eTRAC Electric Drive System
Read more about ZF's electric drivetrain designs in the article Purpose-Built Electric Drivetrain Components Ensure Performance and Efficiency.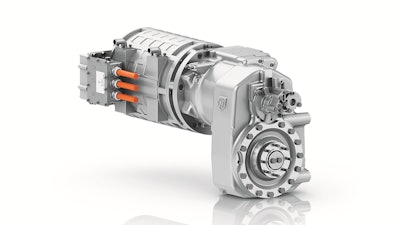 The Sensor Connection Exhaust/Pipe Surface Temperature Thermocouple Probe
The Sensor Connection, a division of Harold G. Schaevitz Industries LLC, has introduced a new thermocouple probe which can be used for research and development, in test labs, and in manufacturing engineering applications.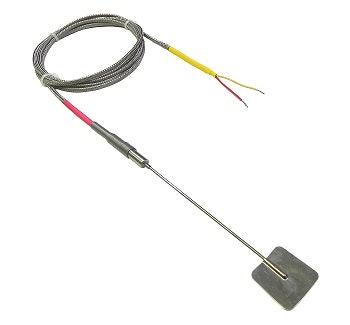 The Exhaust/Pipe Surface Temperature Thermocouple Probe can withstand a variety of rigorous operating conditions to measure surface temperature.
Key features of the probe include:
Flexible to easily form to the contour of a flat or curved surface
Can be customized for OEM applications as well
Pad material is 304 stainless steel
Learn more about the new Exhaust/Pipe Surface Temperature Thermocouple Probe
Kubota D902-K Electronically Controlled Engine
Kubota Engine America has introduced its first electronically controlled engine below the 19 kW (25.5 hp) power rating, the D902-K. The company says the new engine will help advance it's line of engines which meet various regional emissions standards, including EPA Tier 4, Stage V, China IV standards and China's Category III national smoke regulations, which will be implemented in December 2022.
"Kubota continues to meet the diverse engine needs of equipment manufacturers from around the world," said Tomokazu Matsushita, President of Kubota Engine America, in the company's press release announcing the new engine. "Kubota's D902-K electronically controlled engine allows manufacturers to easily replace the existing engine without the need to redesign the current machine. It will match current dimensions, structures and power takeoff of existing engine."
Key features of the engine include:
Three-cylinder diesel engine with a displacement of 0.898 L
Power output of 18.5 kW (24.8 hp)
Equipped with one-of-a-kind common rail system developed exclusively for small engines
Learn more about the new D902-K Electronically Controlled Engine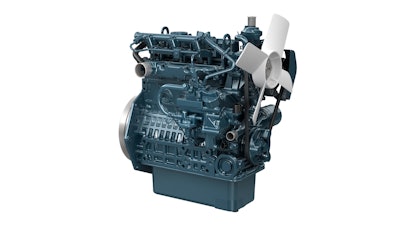 APEM RT Handle for XD Series Joystick
APEM, Inc. has announced the launch of its new RT handle, an ergonomic grip offering a wide combination of pushbutton and Hall effect thumbwheel combinations which was designed exclusively for its XD series joystick.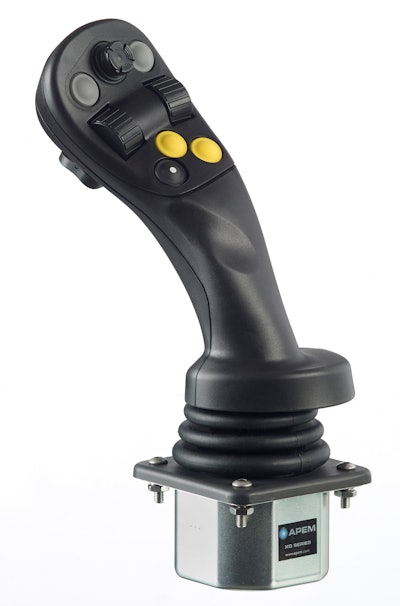 The company says it used detailed voice of customer studies to create a more ergonomic design that optimizes right-hand operation.
APEM's XD series is a rugged hand grip joystick engineered for demanding vehicle applications. It features redundant Hall effect sensors to provide more than 10 million operations, and measures just 60 mm below panel while withstanding horizontal loads up to 400lbf.
Key features of the new RT Handle include:
Provides IP67 above panel sealing
Features front and rear facing configuration plates
Allows users to easily reach all forward facing functions with an easy sweep of the thumb
Learn more about the RT Handle for XD Series Joysticks
Southco CB Counterbalance Support Hinge
SOUTHCO has expanded its series of Counterbalance Hinges with a new product that reduces the total solution cost of lifting and positioning heavy panels and lids. The CB Counterbalance Support Hinge can be used in conjunction with the company's CB Counterbalance Hinge to support the full torque requirements of panels and lids.
Global Product Manager Stewart Beck said in the company's press release announcing the new hinge, "The Counterbalance Support Hinge improves functionality and aesthetics when compared to traditional gas struts. When installed with our standard CB Counterbalance Hinge, the CB Counterbalance Support Hinge offers the benefits of a Counterbalance product, but allows users to significantly lower their total solution cost."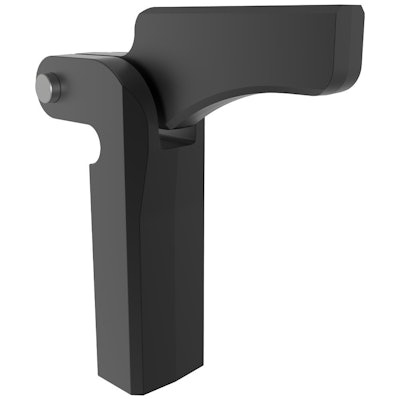 Key features of the hinge include:
Robust, all-aluminum construction
Enables ergonomic lifting and position control when combined with a CB Counterbalance Hinge by using stored energy to balance the weight distribution of a lid or panel
Hinges are fully adjustable, allowing the experience of opening and closing the panel to be tailored to the unique requirements of the application
Learn more about the CB Counterbalance Support Hinge
Zero-Max VRT Variable Ratio Transmission
The Zero-Max VRT is designed to meet the performance requirements for today's agricultural equipment. The VRT can provide a critical link between the control system and the mechanical seed and fertilizer distribution mechanism. This seeding system, often ground-driven from the wheels of the implement, maintains seed and fertilizer placement accuracy even when the ground speed of the equipment changes.
Encased in a secure heavy-duty housing, the VRT resists dirt and debris, is pre-lubricated and withstands the harshest environments and climates.
Key features of the transmission include:
Infinitely adjustable to obtain the exact desired ratio
Ratio can be adjusted when idle or when running
Easily, quickly and precisely make speed adjustments
Learn more about the VRT Variable Ratio Transmission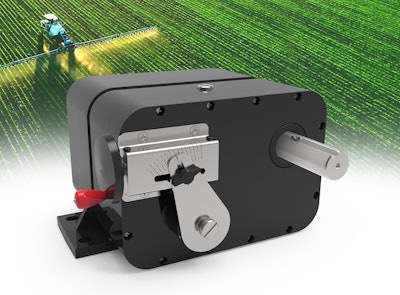 Goodyear EV-4M Port Handler Tire
Goodyear has launched the new EV-4M Port Handler tire with a focus on improved tread wear to help increase efficiency, an important factor in modern port and industrial handling. At the same time, the tires aim to promote driver comfort.
Tracy Maclear, OTR Marketing & Business Development Manager for Goodyear EMEA, said in the company's press release announcing the new tire, "The all-new EV-4M Port Handler provides operators with stability, comfort, durability and longevity for a wide range of machines. It is a great update to Goodyear's Total Mobility package of trusted products, reliable services, and tire management solutions. The Total Mobility package helps operators minimize their tires' cost per hour and enhance the productivity and efficiency of the operation."
Key features of the tire include:
Improved tread wear to help increase efficiency
Features tread compounds and a tread depth that meets the industry rating IND-4
Promotes enhanced tire traction and braking power to help optimize the stability and controllability of port equipment in all weather conditions
Learn more about the EV-4M Port Handler tire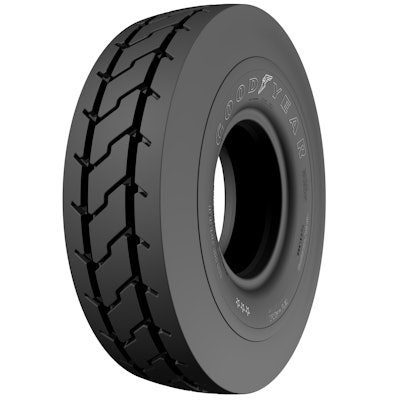 ECCO introduces several new lighting products
ECCO has introduced several new lighting products to help improve safety on work sites.
The first is the ED3040AW and ED3060AW Stop-Tail-Turn Lights which combine stop-tail-turn, reverse and warning functionality into compact housings.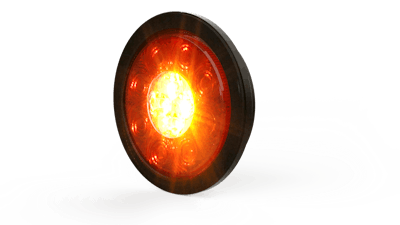 Key features of these lights include:
Easily installs in standard taillight applications with grommet or flange mount options
Efficiently designed to meet safety needs regardless of application
Offers choice between PL3 or AMP connectors to simplify installation designed to operate under the most extreme working conditions
Learn more about the ED3040AW and ED3060AW Stop-Tail-Turn Lights
ECCO has also introduced three safety lights for material handling equipment and work vehicles, the EW2025R Outdoor Boundary Light, EW2030R Arc Boundary Light, and EW2602-W LED Work Light.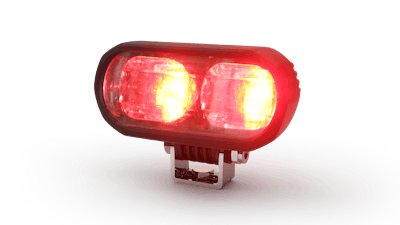 Key features of these lights include:
Bright light output via LEDs
Wide voltage ranges
Durable construction for use in heavy-duty applications
Learn more about the Safety Lights for Material Handling Equipment and Work Vehicles
Companies in this article